Welcome dear readers, to a world of elegance, romance, and regal fashion inspired by the beloved Bridgerton series! With its opulent settings and sumptuous costumes, this period drama has taken the world by storm, capturing our hearts and inspiring a resurgence of classic styles. In this enchanting blog, we invite you to embark on a journey through time and explore 5 Queen Charlotte-approved pieces that will transport you to the splendor of the Bridgerton era.
Immerse yourself in the allure of Bridgerton fashion as we uncover exquisite jewelry pieces which embody the grace and sophistication of the show. From celestial-inspired necklaces to captivating earrings and timeless pearl accessories, we have curated a collection that will make you feel like a true member of the ton. Let us unlock the secrets of Bridgerton style and help you create an enchanting look fit for a queen.
A Glittering Starburst: The Diamond Starburst Lariat Style Necklace 
Step into the grand ballrooms of Bridgerton with a touch of modern glamor, courtesy of the exquisite diamond starburst lariat style necklace. This stunning piece captures the essence of the show's extravagant aesthetics, adorned with intricate diamond-studded starbursts that twinkle like the night sky. Embrace your inner queen and make a stunning statement with this celestial-inspired necklace, which perfectly combines vintage charm with contemporary flair.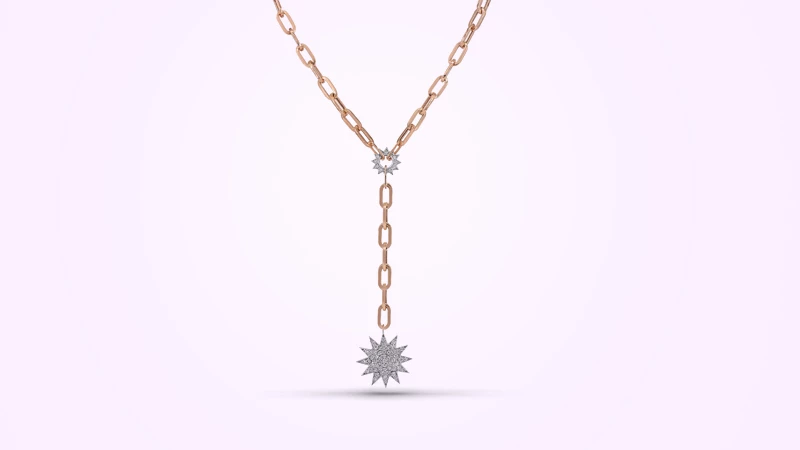 Pear-Shaped Blue Sapphire Solitaire Pendant: The Jewel of Royalty 
Channel your inner Duchess with the mesmerizing pear-shaped blue sapphire solitaire pendant. A symbol of nobility and grace, this regal pendant mirrors the enchanting hues of the Duke and Duchess of Hastings' love story. Adorn your neck with this amazing piece and let its deep blue sparkle become the centerpiece of your Bridgerton-inspired outfit. The pendant's timeless elegance is sure to leave admirers bewitched.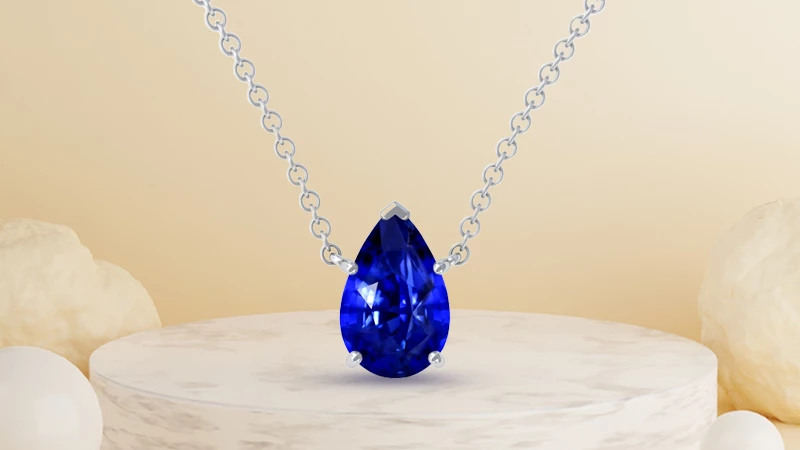 Classic Pearl Necklace: A Timeless Heirloom 
No Bridgerton-inspired wardrobe is complete without a classic pearl necklace. Reminiscent of the grace and poise of the refined ladies of the Ton, this quintessential piece embodies the era's gracefulness. Pair it with an off-the-shoulder gown or a delicate lace blouse, and let the lustrous pearls wrap around your neck like a string of moonlit kisses. A true testament to enduring beauty, the classic pearl necklace is an essential accessory for any admirer of Bridgerton's refined fashion.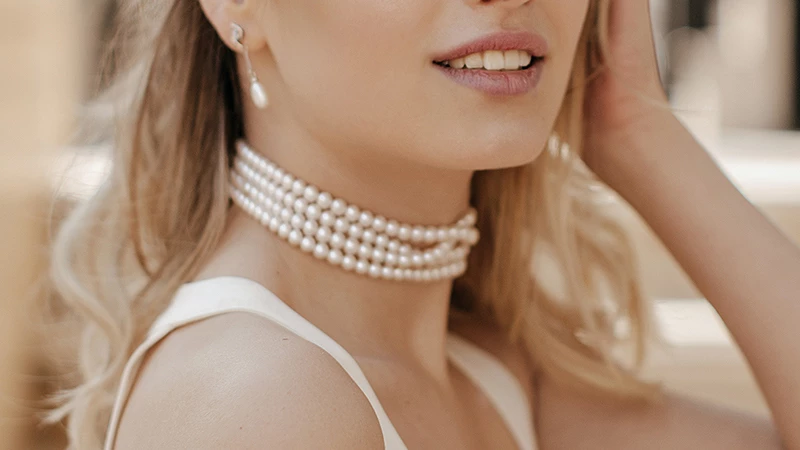 Diamond Drop Earrings: Dripping with Romance 
Dripping with charm and enchantment, the diamond drop earrings capture the spirit of Bridgerton's most unforgettable moments. These enchanting jewels cascade delicately from your ears, capturing the essence of whispered promises and stolen glances. As you adorn yourself with these dazzling earrings, imagine yourself dancing in the moonlight, just like Daphne and Simon, the embodiment of love's triumph over adversity. Let these earrings become a sparkling reminder of your love story, past or present.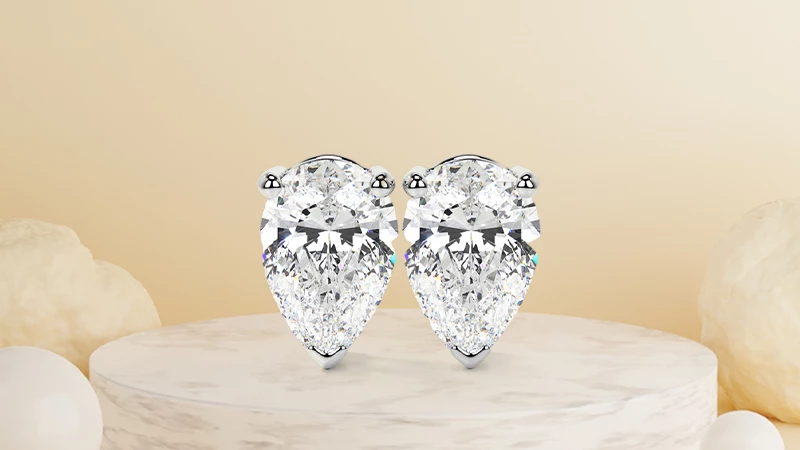 Vintage Ruby and Diamond Ring: A Love Story Engraved in Time 
Every love story needs a symbol, and the vintage ruby and diamond ring encapsulates the passion and intensity of a Bridgerton romance. The deep red of the ruby and the brilliance of the diamonds create a striking contrast, echoing the trials and triumphs of love found within the show. Slip this exquisite ring onto your finger and feel the weight of history and destiny, as if you were a character in Bridgerton's intriguing narrative.
In the End
Indulge your love for all things Bridgerton by infusing your wardrobe with these 5 Queen Charlotte-approved pieces. The diamond starburst lariat style necklace, pear-shaped blue sapphire solitaire pendant, classic pearl necklace, diamond drop earrings, and vintage ruby and diamond ring will transport you to a world of opulence, where romance and fashion intertwine seamlessly. Let the spirit of Bridgerton guide you as you embrace these enchanting accessories, and may they be a constant reminder of the timeless allure of this beloved series.
Remember, dear readers, fashion is the language of the soul, and with these Queen Charlotte-approved pieces, you'll be speaking volumes with your impeccable style. Unleash your inner Bridgerton and let the magic of the show weave its spell into your everyday life!!