The mystical charm and elegance of deep green emeralds make a regular ring more attractive. Whether it be a simple and non-fussy solitaire setting or an elaborately designed special ring for an occasion, the emerald rings reflect an unmatched intense beauty. An engagement, a birthday gift or simply as a gift to someone dear; the celebrations may be any, emerald rings are the contemporary favorites.
Emerald engagement rings are the trendy choice of the present generation who would like to move away from the traditional rubies and diamonds and yet would like to retain the timeless classic touch of gemstones. A nicely-cut single emerald set in a yellow gold ring along with few sparkling small diamonds in a beautiful pattern is one of the most exquisite choices for emerald engagement rings.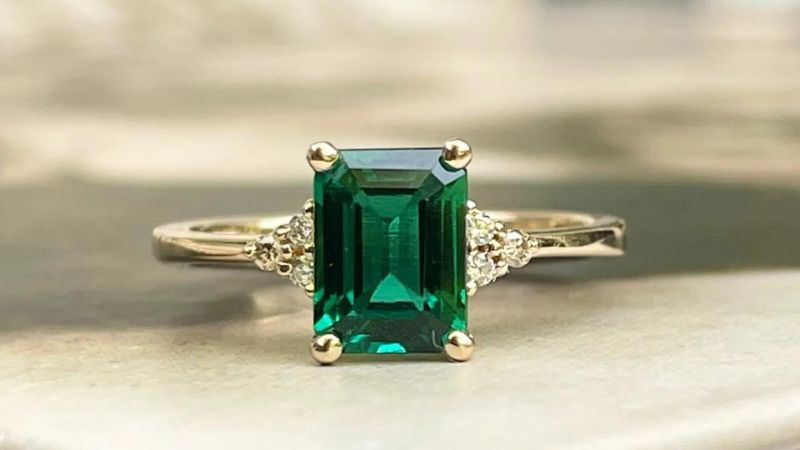 Though a beautiful range of emerald rings are available with leading jewelers, it is a special feeling to design your own ring. Besides giving the creative satisfaction, it makes the occasion more special. For truly unique rings, it is suggested to choose custom emerald rings where the design, ring setting, metal type, size and shape of the emeralds are completely your choice. And so, it is more likely that there would be no other emerald rings of the same kind. To make an individual style statement that reflects one's personality, custom emerald rings are the best choice.
Thrones and jewels crafted with emeralds in the times of kings and queens have long been admired and the exquisiteness of these precious gems continues to awe us. For the next special occasion in your life, choose emerald rings and make it more memorable.