Birthstones play a significant role in the world of jewelry, and ruby which is also known as the "King of Gems" takes center stage for those born in July. Ruby represents love, passion, and strength. With a mesmerizing ruby pendant, is there any better way to celebrate July birthdays? In this blog, we'll see what makes ruby pendants a perfect gift for July babies.
Classic Ruby Solitaire Pendant
The classic ruby solitaire pendant showcases the true beauty of ruby gemstones. The vivid red hue is enhanced when the ruby is set in a solitaire pendant, resulting in a gorgeous and eye-catching piece. The simplicity and elegance of a ruby pendant make it suitable for both casual and formal wear. A ruby solitaire pendant will make a July baby feel cherished, whether it's a simple chain or a bold one.
Glamorous Ruby Halo Pendant
A ruby halo pendant is an excellent choice, if you want both glamor and sophistication in one pendant. Surrounding the center stone ruby with a halo of other gemstones or diamonds enhances its beauty and creates a gorgeous effect. The combination of sparkling diamonds and vivid red ruby makes it a perfect gift for those July babies who like to stand out from the masses.
A Ruby halo pendant is a symbol of strength and beauty which captures the qualities of the July-borns.
Mesmerizing Cushion Ruby Pendant
One of the most popular choices is the cushion-cut ruby pendant because it enhances its beauty by giving the ruby depth and richness. A cushion ruby pendant is a versatile piece of jewelry that can be styled in every way. Its classic design makes it a perfect gift that can be treasured for many years. A cushion ruby pendant has sentimental meaning for July-borns as it symbolizes their special qualities and the warmth they provide to the world.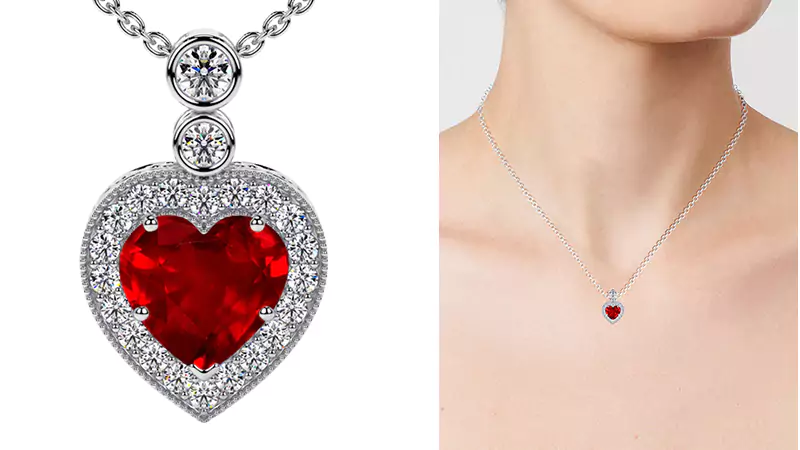 The Beauty of a Genuine Ruby Pendant
It's crucial to choose a real ruby when selecting a pendant for a July baby. Authentic rubies are rare and expensive gemstones because of their excellent clarity, color, and luster. The ruby pendant will remain a treasured object for a long time because of its inherent beauty and toughness. A wonderful gift for those born in July is a genuine ruby pendant, which not only honors the wearer's birth month but also exudes luxury.
Ruby: The Gift of Sentiment
A Ruby pendant is not just a beautiful piece of jewelry, it is a present that is infused with love, sentiments, and emotion. You can show your appreciation for the uniqueness of a July born by choosing a ruby pendant that honors their birth month. This personal touch gives the present a deep and meaningful dimension that makes it even more unique and unforgettable.
Customizing Ruby Pendant
One of the most interesting things about gifting a ruby pendant is that you can customize and personalize it according to your preference. You can create a unique piece by opting for a classic ruby solitaire pendant, ruby halo pendant, cushion ruby pendant, or a genuine ruby pendant, you can select designs, carve your name initials, incorporate different gemstones, etc. You can add meaningful engraving or the birthstones of loved ones to the present to make it even more special and meaningful. This level of personalization demonstrates your care and diligence in selecting the ideal present that is suited to the July baby's particular preferences.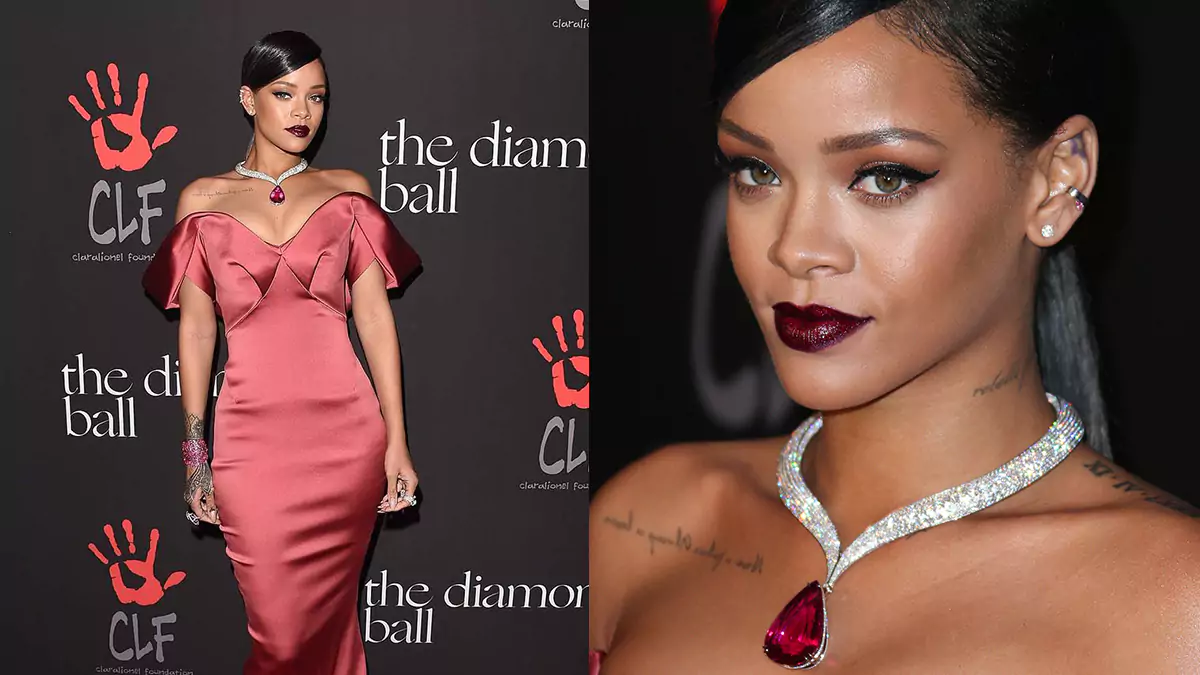 Life-span of Ruby Pendant
After diamonds, ruby is the second hardest gemstone. A ruby pendant will endure the test of time and maintain its breathtaking beauty for generations thanks to its outstanding hardness and endurance. Due to its durability, it is the perfect heritage item, representing the transmission of cherished traditions, affection, and memories. Giving a ruby necklace makes a lovely present for the recipient as well as a priceless heirloom that may be cherished by future generations.
Ruby pendant is the best gift choice for the July babies as it showcases their personality, individuality, and the urge to stand out from the crowd. A ruby pendant is a treasured piece of jewelry and it can never go out of style. You are offering a present that not only celebrates them but also holds love and blessings. Celebrate your friend who is a July baby by gifting them a ruby pendant and making their birthday memorable for a lifetime.