Fashionistas and jewelry aficionados, brace yourselves for a dazzling journey like no other! In 2023, the style and sparkle scene is hotter than ever, and we're your VIP pass to the Fabulous 10 – the trendiest blogs set to elevate your fashion game and bedazzle your world. Ready to dive into this glittering adventure?
What Defines the Best Fashion and Jewelry Blogs?
Before we dive into the dazzling list, let's unravel the secret behind what makes a fashion or jewelry blog truly exceptional. These blogs are not just about showcasing beautiful pieces; they are storytellers, weaving tales of elegance, sophistication, and self-expression. The finest blogs blend expertise, personality, and eye-catching visuals to immerse you in a world of style and glamor.
1. The Blonde Salad: A Symphony of Style
Chiara Ferragni's empire, The Blonde Salad, reigns supreme in the fashion blogs. With its seamless fusion of high-end couture and everyday street style, this blog is a treasure trove of fashion inspiration. From Milan to the world, Chiara's charisma and eye for style have captivated millions.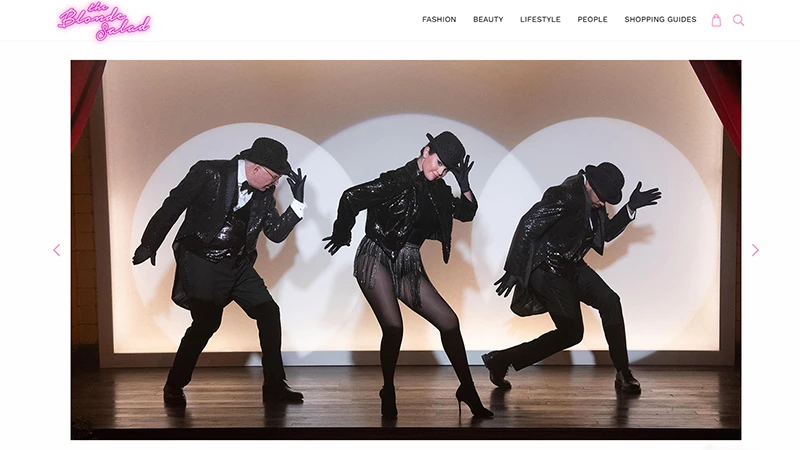 2. My Fash Diary: Unveiling Middle Eastern Fashion
My Fash Diary, led by Dubai-based Tala Samman, offers a captivating glimpse into the dynamic fashion and cultural scene of the Middle East. Dive into her world to discover the fashion, beauty, and lifestyle treasures in the heart of the Middle East.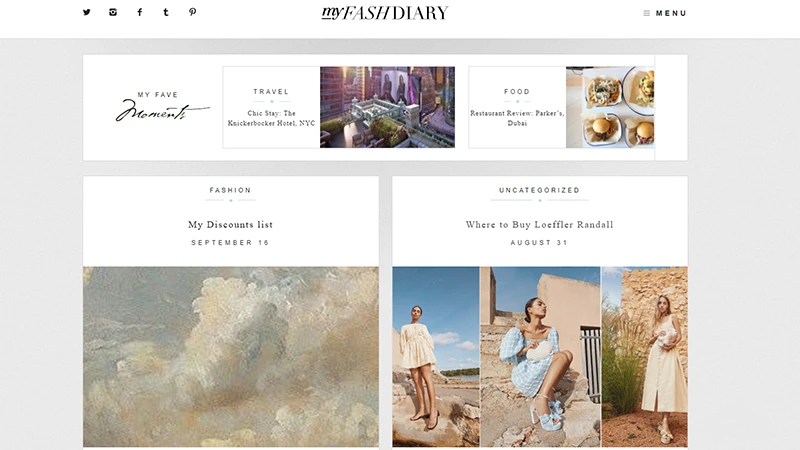 3. One Dapper Street: Redefining Men's Fashion
One Dapper Street challenges the notion that fashion blogs are exclusive to women. This blog, curated by Marcel Floruss, is a platform dedicated to reshaping how men perceive and embrace fashion. Marcel, originally from Germany and now based in New York, combines his passion for fashion with his skills in photography and shopping. The result is a blog that offers a blend of dapper and street styles for the modern man.
4. Harper & Harley: Embracing Minimalist Elegance
Harper & Harley, curated by Australian blogger Sara Crampton, embodies minimalist aesthetics. Since 2008, Sara has championed classic, timeless, and minimalist wardrobes. Collaborating with global fashion giants like Gucci and Nike, she offers fashion and home design insights. If you adore whites, blacks, and grays, Harper & Harley is your source for understated style.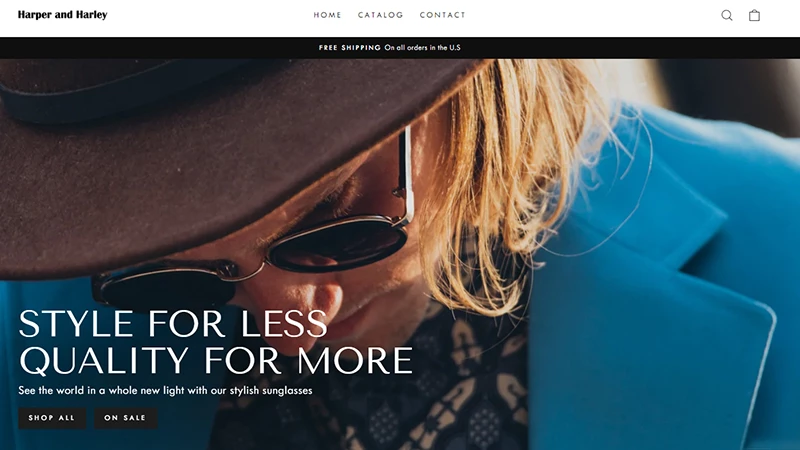 5. Katerina Perez: Your Jewelry Storyteller
Katerina Perez, a jewelry influencer with 400,000+ Instagram followers, is your personal guide to the world of jewelry. She's graced the pages of fashion heavyweights like Vogue, L'Officiel, and Robb Report. Katerina's jewelry journey began with training at the Gemmological Association of Great Britain. Now, through her blog, she shares both established brand's and emerging designers' creations, all with a touch of personal flair.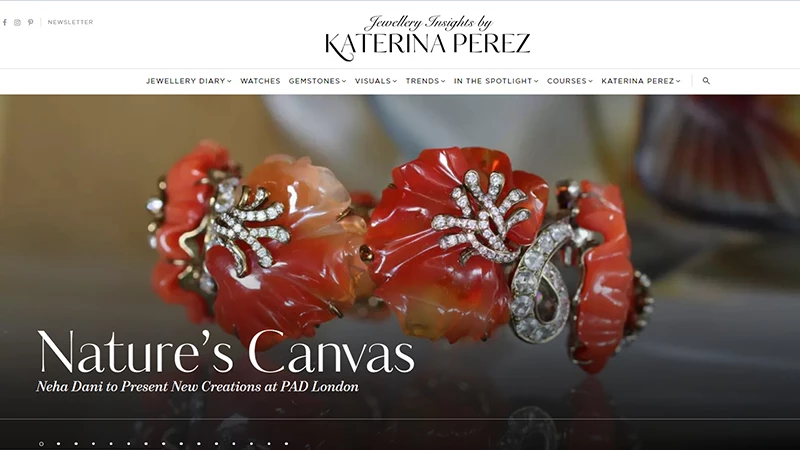 6. Daniele Miele – Gem Gossip: Your Jewelry Companion
Daniele, a graduate gemologist from the GIA, unveils the mesmerizing world of jewelry through her blog, Gem Gossip. From jewelry schools to designer highlights, she covers it all. Her journey started with years of experience at an antique jewelry store. Now, she's a full-time writer and consultant, offering you a friendly and approachable insight into the captivating realm of jewelry.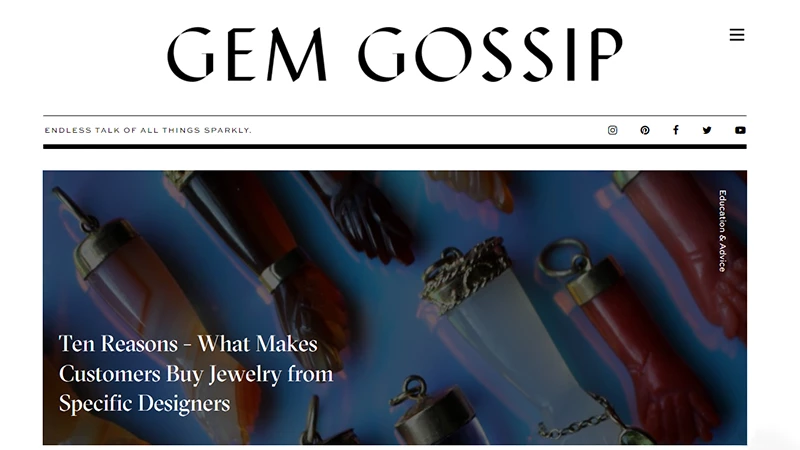 7. The Daileigh: Unlocking Your Timeless Style
The Daileigh, curated by Ashleigh Hutchinson, empowers women of all ages to embrace unique styles. Ashleigh's mission challenges the notion that fashion trends are age-dependent. Explore her blog for advice on building the perfect wardrobe, revamping existing clothing, and creating versatile capsule wardrobes. With e-books and webinars, she's redefining fashion as ageless.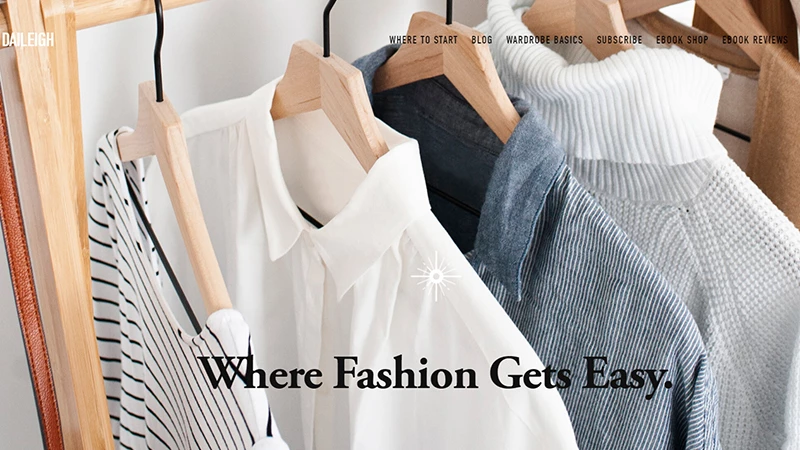 8. Girl With Curves: Redefining Beauty in Fashion
Girl With Curves, led by Tanesha Awasthi, shatters conventional beauty standards. Founded in 2011, this blog represents people who don't fit stereotypical size molds. It's a treasure trove of trends, style tips, beauty advice, parenting insights, and wellness inspiration. With the powerful hashtag #StyleHasNoSize, Girl With Curves champions diversity and self-confidence.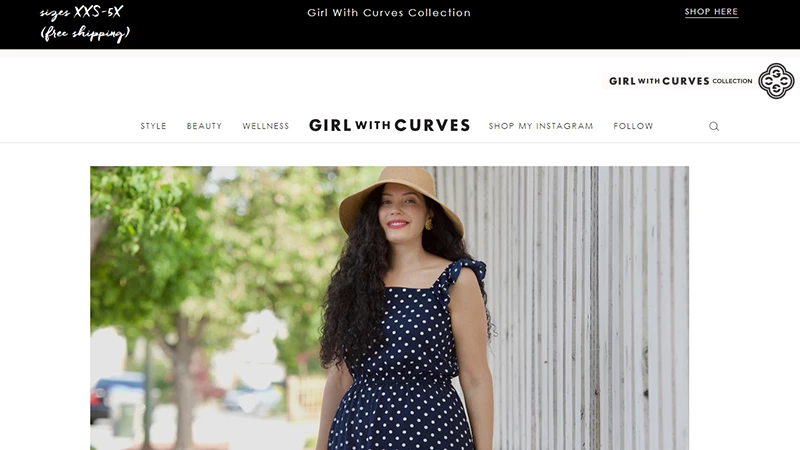 9. Cathleen McCarthy – The Jewelry Loupe
Explore the world of unique and artistic jewelry through Cathleen McCarthy's blog, "The Jewelry Loupe." With over two decades of experience as a jewelry writer, Cathleen brings you exceptional jewelry designs, often one-of-a-kind treasures from renowned auction houses. This blog is not just a visual delight; it's also a valuable resource for jewelry enthusiasts, featuring expert insights across various jewelry-related topics.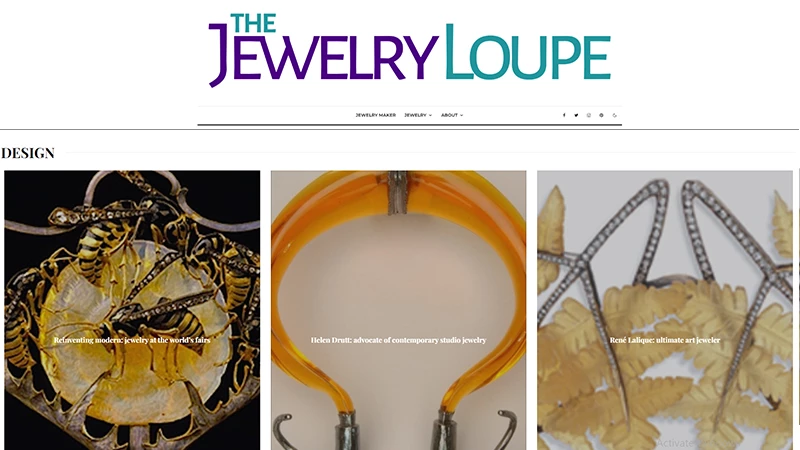 10. Egg Canvas: A Visual Journal of New York Chic
Egg Canvas, born from the creative mind of Erica Choi, is a visually captivating blog that transcends traditional fashion boundaries. A New York-based design director and photographer, Erica infuses her blog with the spirit of artistic expression. With visual masterpieces and concise text, Egg Canvas offers a glimpse into New York Fashion Week and serves as a guide to the vibrant city.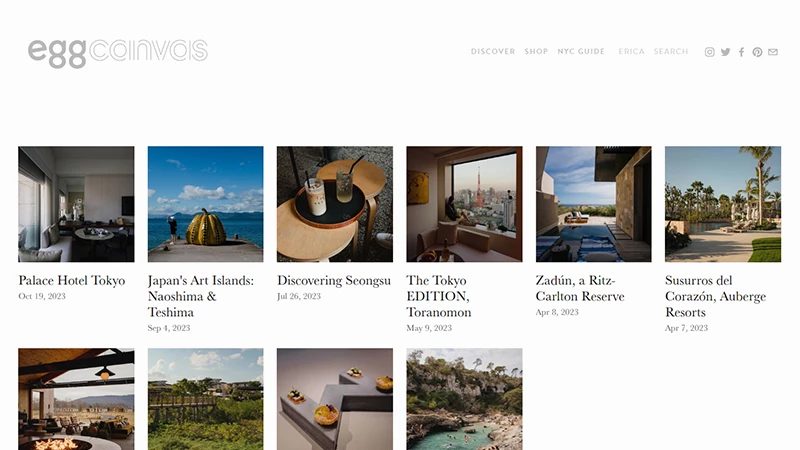 Final Words
Fashion and jewelry are not merely accessories; they're reflections of your unique identity. As you embark on your 2023 style and sparkle journey, let these blogs be your trusted companions. They'll inspire you, make you smile, and empower you to embrace your personal style and adorn yourself with the finest jewels. Happy exploring!