The wedding day is a day like no other. It is the day when your world transforms into a dreamscape of love and enchantment. The air shimmers with merriment and anticipation as two hearts prepare to entwine their destinies. It is more than just a day of celebration of love, but also of making a promise of forever. And you want your wedding day to be perfect, from the venue and flower arrangements to the vows. Among all these things, you can't overlook what's most important, that is your wedding ring.
The wedding ring you choose is a symbol of your everlasting commitment. It is not just an ordinary piece of jewelry; it is a tangible representation of the love story you have written together with your beloved. Choosing the perfect wedding ring can be exhilarating and overwhelming at the same time, but fear not! We are here for you. Let's embark on this joyful journey where you will come across friendly bits of advice and tips on finding the ideal wedding ring that will not only hold your heart but also capture the essence of your unique love story.
Choosing the Perfect Wedding Ring
Begin with your style
Your wedding ring should be a reflection of the wearer's style and taste. Are you drawn to classic and timeless designs? Or do you prefer a more contemporary look? Before rushing into things, it is best to take some time to explore the different styles, settings, and materials so that you can find a ring that resonates with you and showcases your individuality.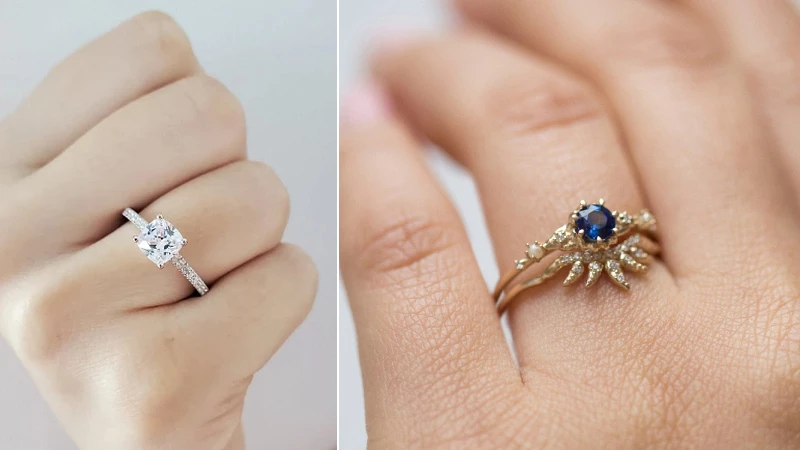 Consider your lifestyle
You might not realize it, but your lifestyle also impacts your decision-making. Consider your daily activities and how they might affect your choice of wedding ring. For instance, if you have an active lifestyle, like a firefighter or choreographer, you might want a ring with a durable metal like platinum or titanium to withstand scratches and bumps. However, if you are a homemaker or have a desk job, a ring with a delicate design is a great pick.
Complementing your wedding ring with your engagement ring
Many couples like matching their wedding rings to their engagement ring. If you are one of them, this is wedding ring advice you can consider! Take into account the metal, design, and fit to ensure that they harmonize beautifully on your finger. You can go for the bespoke ring to achieve a seamless match.
Establish a budget and stick to it
There's no denying that weddings come with expenses. It is essential to set a budget so that the preparations for the big day don't break the bank. Your wedding ring is one of the aspects of your budget. However, that doesn't mean you have to make big compromises. Make sure you strike a balance between quality and cost that suits your financial comfort zone while purchasing the wedding ring.
Get the size right
When you visit online jewelry stores, it is only natural that you try different rings to see how they look and fit on your finger. That is one of the fun parts of wedding ring shopping! However, when you shop online, you can't try on jewelry pieces. So, ensure you measure your ring finger, whether with a measuring tool or a DIY trick, and get the correct ring size. After all, you don't want to mess things with your wedding ring, right?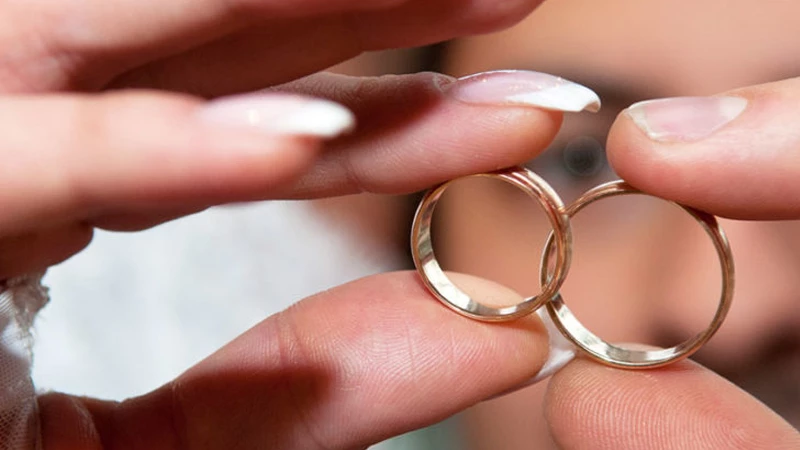 The magic of materials
The choice of metal for your wedding ring is a significant decision. You can choose anything from gold (yellow, rose, and white) and platinum to titanium, silver, and palladium.
Engraving with love
Are you a hopeless romantic? Then adding a personal touch with engraving is the way to go! Whether it is your wedding date, the date you both met, your initials, or a special quote, engraving adds a layer of sentimental value to your ring.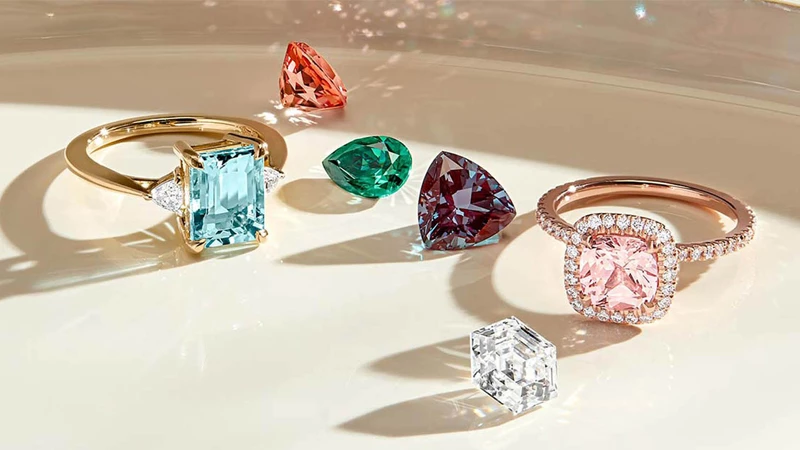 Choosing a gemstone
Gemstone selection can be tricky. After all, choosing a gemstone for your wedding ring is like selecting a radiant symbol of your one-of-a-kind love story. Each gem, from traditional diamonds to vibrant sapphires and rubies, holds special significance. Don't know where to get started? Remember that your choice is the reflection of your love's individuality and a promise of an eternal and colorful future together!
The wow factor of customization
Can't find the ring of your dreams? Don't give up! There's no reason to fret when you can always go for personalization options. It is an exciting and intimate process that gives your ring more meaning, making it truly one-of-a-kind.
Are you ready?
Your wedding ring is not just a piece of jewelry; it is a testament to your commitment and love. It is a circle that represents your everlasting love and bond. Like others, you too can find the perfect wedding ring that is like an extension of your heart with these tips and advice.