Sapphire necklaces are the first choice of everybody looking to adorn their necks with a necklace fashioned with precious gemstones. But sapphires are beautiful and rare, thus high-priced. So, the uninitiated ones are often unable to decide whether to go for an expensive sapphire pendant necklace. On the contrary, those with a little bit of knowledge of the jewelry world know where they can get a fine sapphire necklace at an affordable price.
Find Top Seven Online Jewelry Brands to Buy Sapphire Necklaces
If you're looking for some suggestions for jewelry brands, this article will help you a lot. In this article, we'll tell you about the top 7 online jewelry brands where you can shop for a fitting sapphire necklace within your budget. You can find minimalist to designer necklaces on the designated websites of these brands.
James Allen
One of the best jewelry brands in the United States is James Allen. This brand has a fascinating jewelry collection that can capture your imagination in a moment. The benefit you get with this brand is that it offers a wide array of sapphire necklaces from which you can choose the one that goes with your style. Their one-of-a-kind necklace collection is rich in designs that can seize your attention.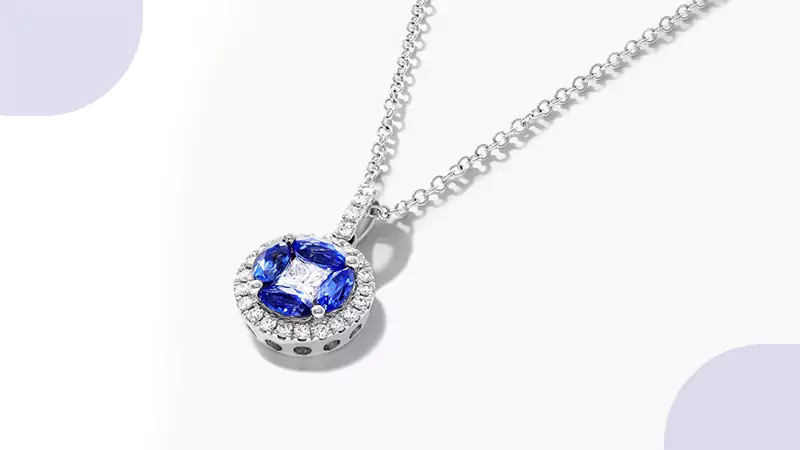 Moreover, from James Allen, you can get pink and blue color sapphire necklaces. So, that's a plus point. The prices of James Allen are budget-friendly. So, if you're on a tight budget, you can shop for a sapphire necklace from this brand at an attractive price.
Brilliant Earth
Established in August 2005, Brilliant Earth is your one-shot destination for jewelry products if you don't want to break the bank. Brilliant Earth is best known for its unique diamond jewelry. However, this shouldn't dissuade you from shopping for your sapphire necklace from Brilliant Earth. That's because this brand also offers jewelry pieces encrusted with sapphires and other color gemstones. The X factor with Brilliant Earth is that the starting price of its sapphire pendant necklaces is below $100.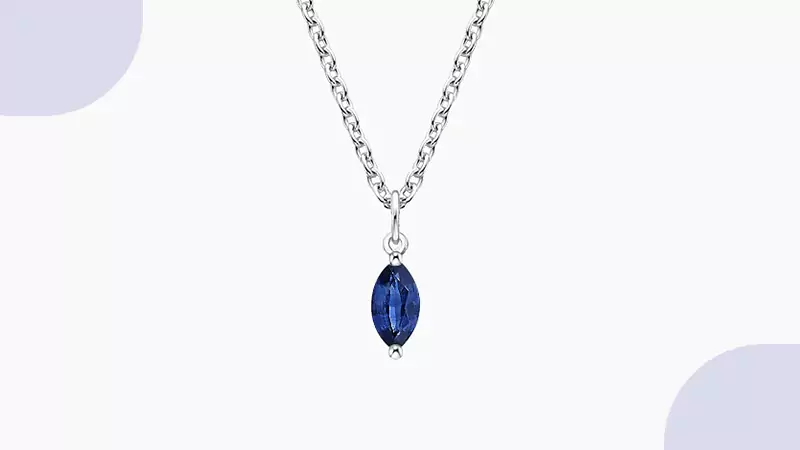 If you're thinking that's the only X factor Brilliant Earth has then you're wrong. The brand offers sapphire necklaces in graceful and playful designs that satisfy your thirst for a statement jewelry piece. Get your sapphire pendant necklace from Brilliant Earth if you want a bold stunner.
GemsNY
Located in the New Jersey district, GemsNY is one of the best bespoke online jewelry brands that you can find. This brand specializes in everything one could ask for, from rings and necklaces to earrings and bracelets. Moreover, GemsNY has a rich experience of 25+ years in the jewelry world. GemsNY is particularly famous for its gemstone jewelry pieces.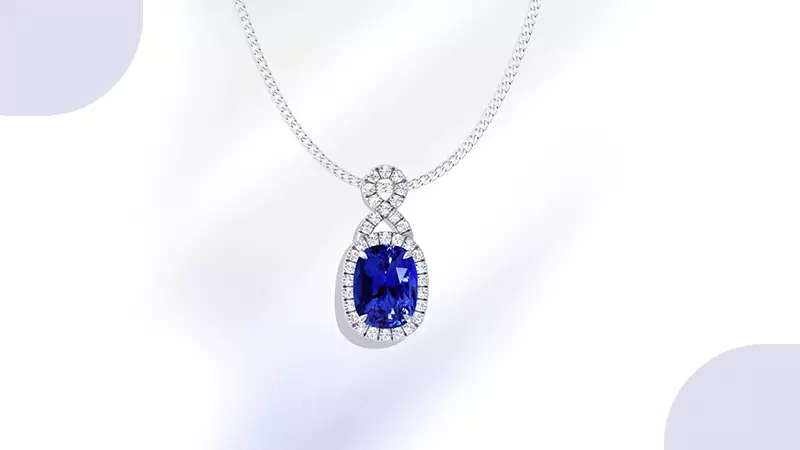 It has a rich collection of precious and semi-precious gemstones such as ruby, sapphire, emerald, alexandrite, morganite, tanzanite, and paraiba tourmaline, to name a few. You can browse through their preset jewelry collection or design your sapphire necklaces as per your style with their unique 'make your own' feature.
The Natural Sapphire Company
This is one of those jewelry brands that are calling the shots because of their versatility and affordability. The Natural Sapphire Company began its great journey of becoming one of the most renowned jewelry brands in the 19th century. Ever since its inception, it has received warm approval from sapphire lovers. You can get a sapphire pendant necklace in your favorite color from The Natural Sapphire Company.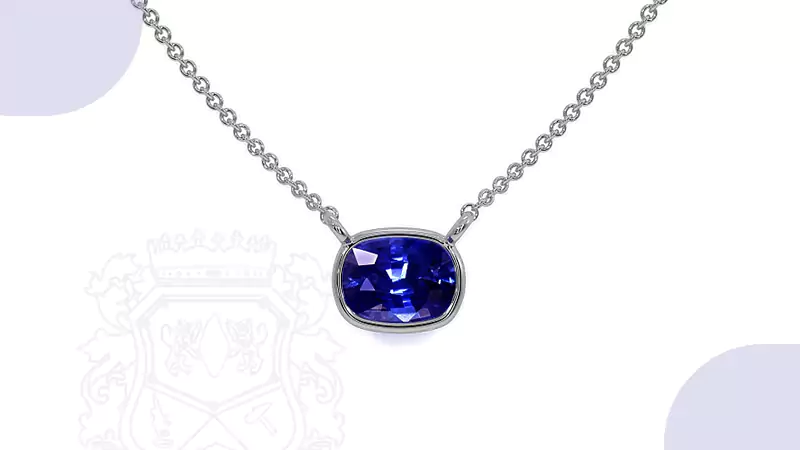 It has a list of different color sapphires that you can choose from such as blue, pink, yellow, green, purple, and white, to name a few. From basic designs to intricate beauties, you can find an array of sapphire necklaces on the official website of this brand.
Angara
One of the leading jewelry brands in today's times is Angara. The brand is best known for its thoughtfully handcrafted gemstone jewelry. Founded in 2005, Angara has gained ground in this era of fashion jewelry because of its unique and exquisite jewelry pieces. Moreover, people love taking pride in Angara's jewelry pieces because they come at attractive prices. The straightforward UI of Angara's website and many customizable options make this brand a cut above the rest.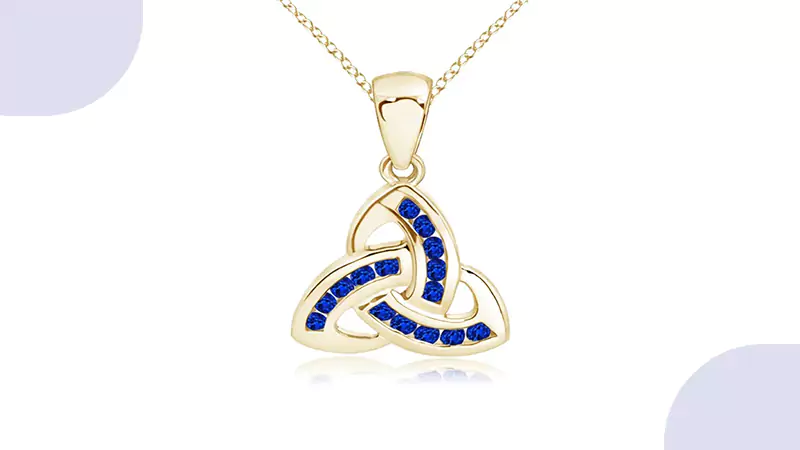 Allurez
Founded in 2010, Allurez is one of those brands that have always promoted jewelry pieces made in the USA. In their jewelry factory in New York, they mindfully craft jewelry using superior materials. Allurez is mainly known for its engagement rings and other wedding jewelry. However, you should check out the Sapphire pendant necklaces of Allurez because they're utterly beautiful. Their sapphire necklaces are available in eye-catching designs that can surely turn heads wherever you go.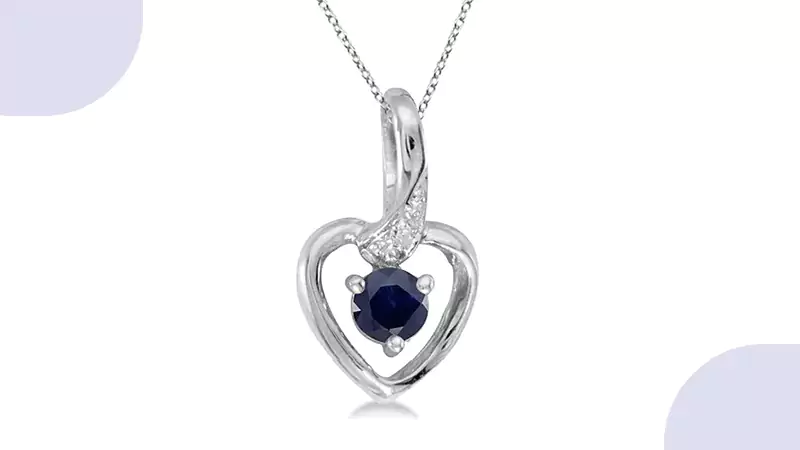 AMYO
Popularly known as AMYO, Accessories Make Your Outfit offers ethically produced handmade jewelry products. Their jewelry pieces have modern designs that can be a source of fascination to anybody. The best thing about AMYO is that it offers dainty sapphire necklaces available in sterling silver and gold vermeil. There's no doubt in admitting that AMYO has a small collection of sapphire necklaces, but the designs that AMYO offers stand out like nothing else does.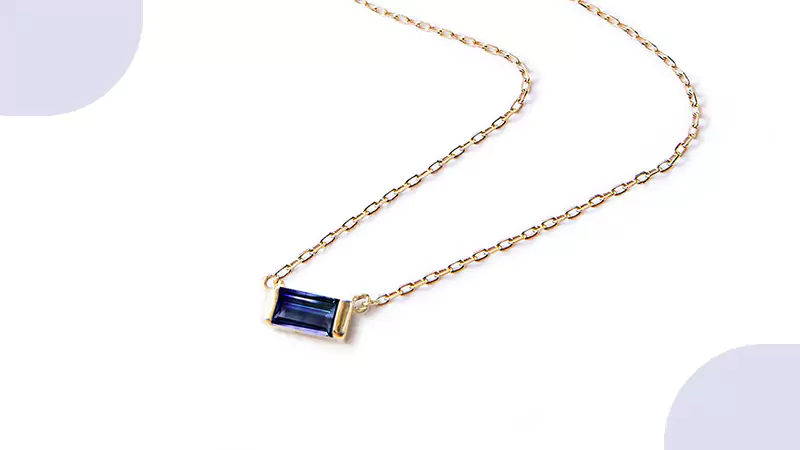 The Bottom Line
All of these 7 online luxurious Jewelry brands offer remarkable sapphire pendant necklaces that you shouldn't disparage at any cost. Check out their sapphire necklaces and pick one that fits your design expectations.