With the beautiful memories of Christmas and New Year, we will now welcome another day of great significance. A day to celebrate love, a day that is not just for couples, but also for everyone. Although we do not need a day to shower love on our dear ones, it is a day to pay tribute to Saint Valentine. It is usual to exchange gifts on Valentine's Day, the reason you will find banners for a Valentine's Day jewelry sale everywhere. If you know the significance of this day, then you can choose a meaningful gift for your loved one. So, before getting into the selection of a perfect Valentine's Day gift, let us find out the significance of this day.
In the third century, an ambitious cruel ruler kept invading other territories. After a point of time, he realized that people were not ready to join the army because of their attachment to their families. So the ruler passed a law that no one would get married in his region and enforced it strictly. In such times, a courageous saint came into the picture; he used to secretly help people tie the wedding knot. Unfortunately, it came to the notice of the king and he imprisoned the saint and sentenced him to death. The saint was very kind and composed, so the jailor wanted his daughter Julia to learn from him. He used to bring Julia with him and gradually Julia, who was blind, started seeing the world from Saint Valentine's eyes.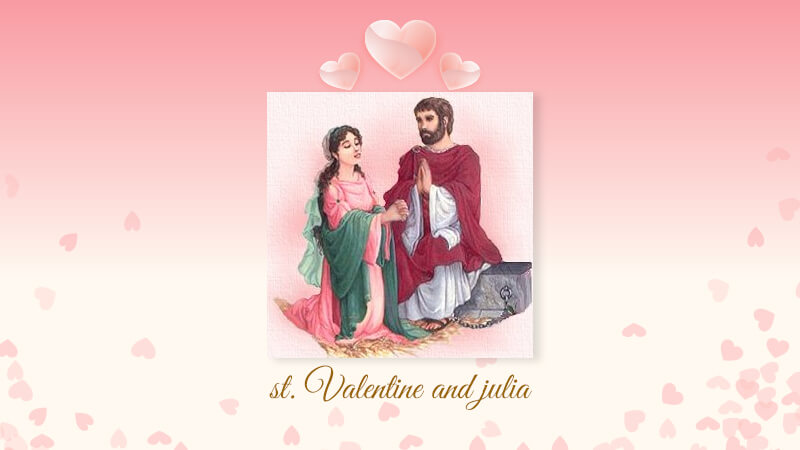 One day with the grace of God, Julia got the vision and the first thing she saw in her life was Saint Valentine's face. Julia fell in love with him, but unfortunately, the day came when the saint was about to be killed. Before being killed, he wrote a love letter to Julia, and in the end, he mentioned his name, "Yours Valentine." This was the end of the most heart-touching love story and the beginning of the trend of Valentine's Day. Every year we pay tribute to Saint Valentine on his death anniversary which is on the 14th of Feb. 
Also Read: Valentine's Day Gift Ideas 2023
After knowing the significance of Valentine's Day, you might be eager to choose a meaningful gift for your loved one. We will help you choose a gift that will not only make her Valentine's Day memorable but also touch her heart. Here is the list of gifts that will make it easier for you to make your valentine delighted.
Heart-shaped Pendant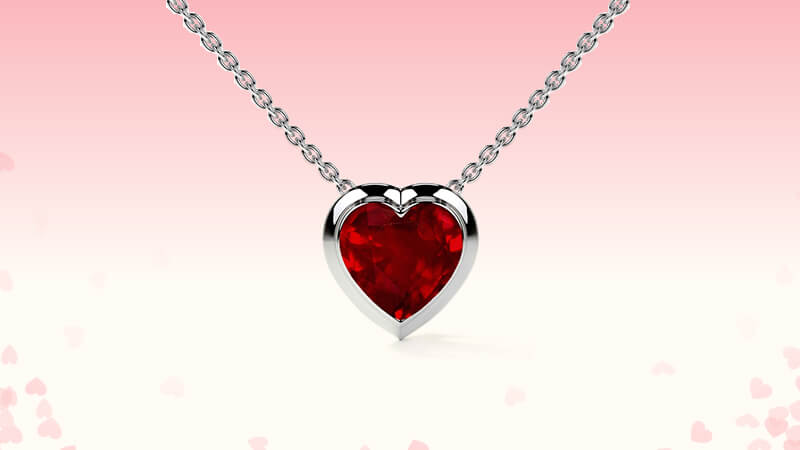 When it comes to jewels that can express love, the first picture that comes to your mind is of a heart-shaped jewelry piece. You can choose a ruby pendant in white or yellow gold to adorn her neckline with the warmth of your love. A pendant will adorn her neck, the same as you cuddle her in your arms. If you are looking forward to buying one for your loved one, then the Valentine's Day jewelry sale is the best opportunity to get it at the best price.
A Diamond Ring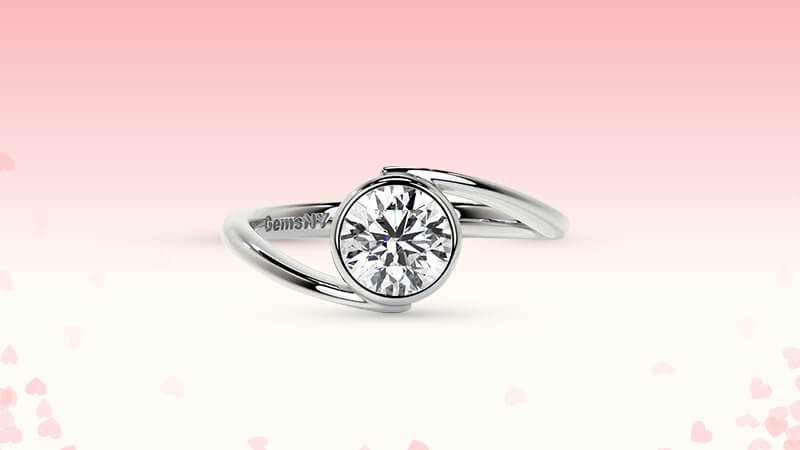 Diamond is a girl's best friend, diamonds are forever, the hardest substance on earth – these are some of the famous quotes about diamonds. Diamonds are already overrated and a diamond ring is a signature jewel to make someone feel special and loved. So if you are planning to delight your loved one with a diamond ring, then you are on the right path. You will have two choices: either you can go for a natural diamond or a lab-created diamond. Appearance wise both are the same. The only thing you should take care of is that you should buy it from an authentic source. 
Tanzanite earrings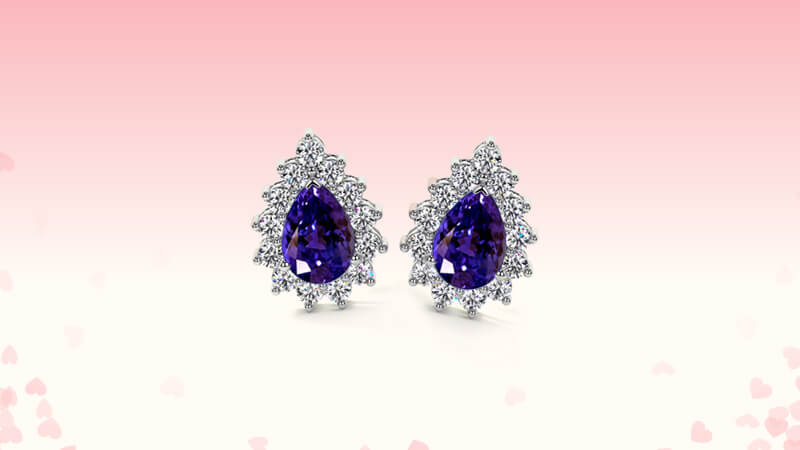 What can make my significant other feel special? When I asked this question to myself, I got the answer that something rare, unique, and not everyone can have. We have a gemstone that fits all the criteria; they call it tanzanite. Because of its occurrence in just a few kilometers of the area in the world, tanzanite is an extremely rare gemstone. Gifting her tanzanite earrings will not only adorn her earlobes but also whisper tales of your love in her ears. As we have already discussed, tanzanite is an expensive gemstone, so you should wait for the Valentine's Day jewelry sale to get a pair of tanzanite earrings for the best price. 
Must Read: Jewelry Gifts for Valentine's Day (Him/Her)
Sapphire Tennis Bracelet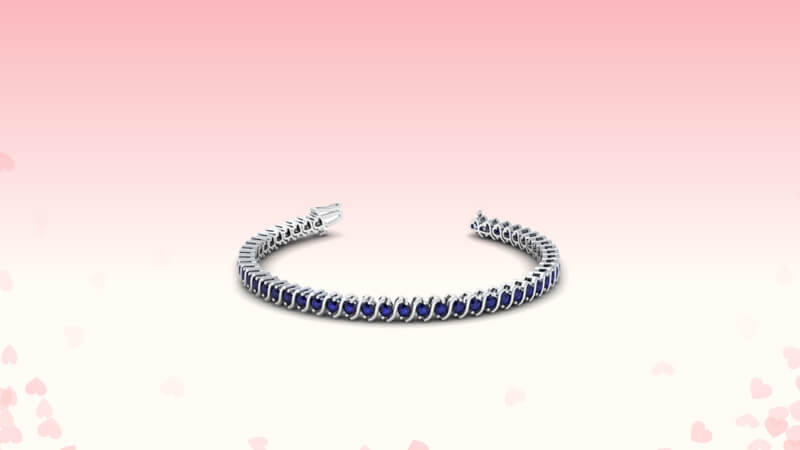 We have learned from the story of Saint Valentine that following a spiritual path brings you inner peace and love. It gives you the courage to stick to the path of God in any condition. Gifting your significant other a gemstone jewel that can connect her to spirituality is the best thing you can do. A tennis bracelet is not only a jewel but also the perfect way to put many tiny gemstones on her wrist. It is an accessory that she can wear in routine and with her professional and party outfits. With sapphire's terrific score of 9 on the Mohs scale of hardness, a sapphire bracelet makes a perfect gift for the love of your life. 
We hope after knowing about the significance of this great day and going through so many gift options for your loved one, you might feel that love is in the air. So hold your heartbeat because the Valentine's Day jewelry sale will soon be live on many websites and physical stores. Make the most of the sale to make your significant other feel the warmth of your love without hurting your budget.