"Discover the smart way to buy diamond jewelry online and adorn yourself with shimmering treasures from the comfort of home."
Are you ready to embark on a sparkling adventure where elegance meets convenience? Imagine browsing through a treasure trove of stunning diamond rings, necklaces, and earrings without ever leaving your cozy couch. 2023 is almost half gone and if you still don't have the guide to buying diamond jewelry online the smart way, here it is for you. Get ready to unlock the secrets of selecting the perfect diamond piece while sipping your favorite beverage and wearing your comfiest pyjamas. So, pique your curiosity and discover how you can become a diamond jewelry connoisseur from the comfort of your own home.
Decoding Diamond Jewelry Magic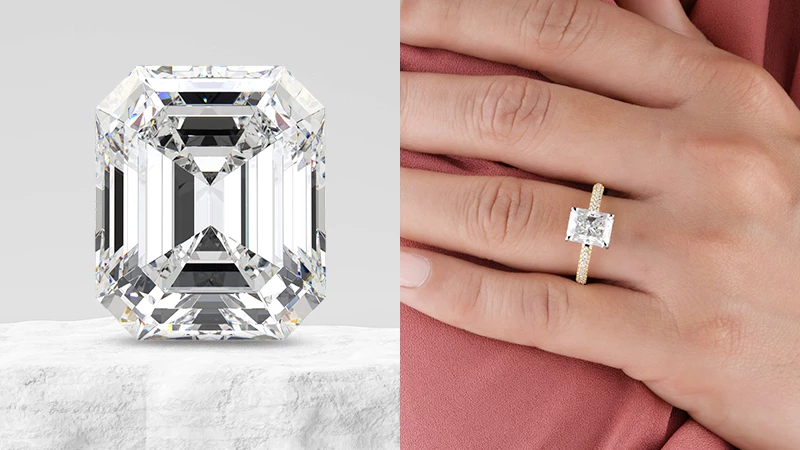 It's essential to have a fundamental understanding of the key terms and elements that determine a diamond's quality before going into the world of online diamond jewelry shopping. The most important factor to take into account is the diamond shape, which refers to the stone's geometric form. 
From the classic and timeless round shape to the striking and angular princess cut, and the alluring and elegant emerald cut, each diamond shape possesses its own distinct characteristics and appeals to different preferences and styles. Understanding these various shapes will empower you to make an informed choice and find the perfect diamond jewelry piece that reflects your style.
1. Mastering Smart Diamond Shopping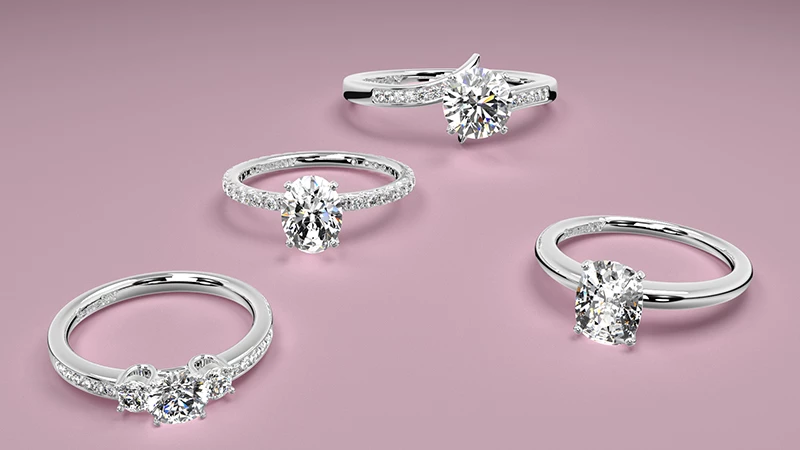 Mastering the art of smart diamond shopping requires more than just knowing the latest trends or the technical aspects of diamonds. It's about connecting with your own desires and making thoughtful decisions. So, take a moment to write down the things you have in mind. Consider your budget, the occasions you'd like to shine on, and most importantly, your personal style. Whether you envision yourself donning a dazzling diamond birthstone necklace or adorning your ears with a pair of exquisite diamond earrings, having a clear idea of your preferences will help you navigate through the endless options with ease. By creating a shopping roadmap tailored to your desires, you can find the perfect diamond piece in just a few clicks.
2. Researching Reputable Online Retailers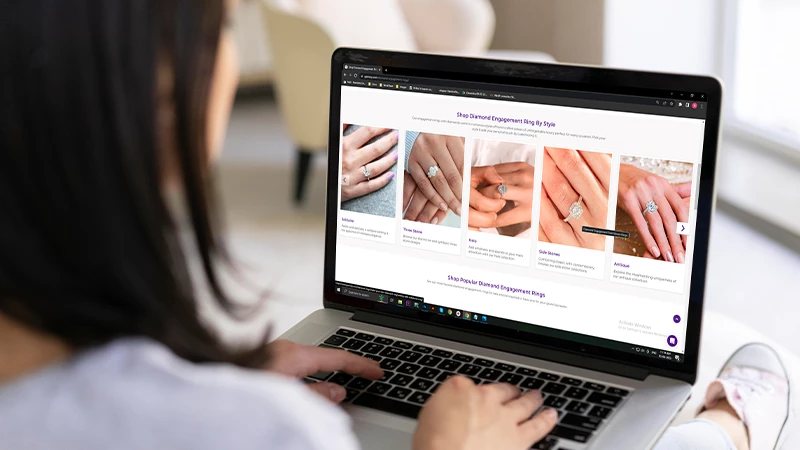 Your peace of mind is essential when buying diamond jewelry online. Because of this, it's crucial to do careful research and choose reliable retailers on the internet. Choose companies that have been around for a while, are certified, and have clear return policies. By doing so, you can shop with assurance because you're dealing with dependable vendors who will deliver genuine, premium diamond jewelry to your doorstep.
3. Unmasking the 4Cs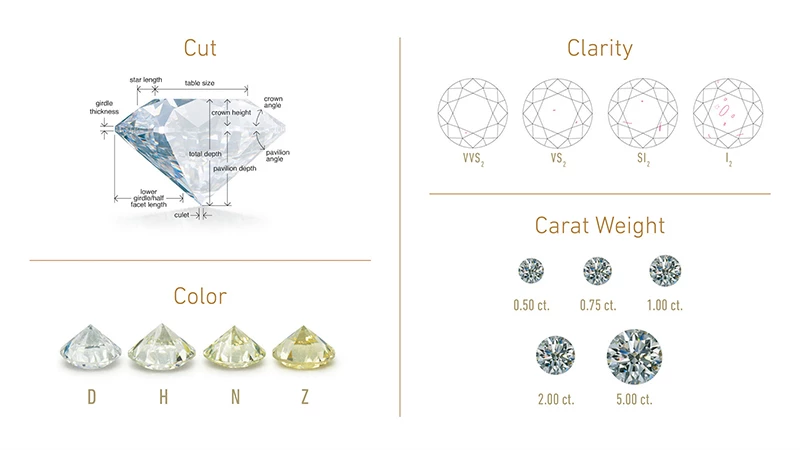 The 4Cs—color, cut, clarity, and carat—are the universal grading system used to evaluate the quality of diamonds. When purchasing diamond jewelry online, understanding these factors becomes even more important. Reputable online retailers will provide detailed information about the 4Cs for each diamond they offer, allowing you to make an informed decision. Remember, a diamond's value and beauty are determined by the harmonious combination of these characteristics.
4. Certifying Perfection: Authenticity Assured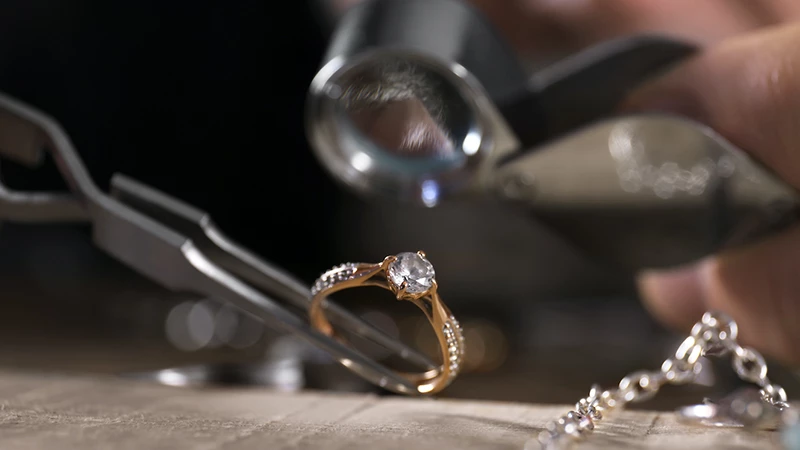 Authenticity is key, and to ensure you're getting the real deal, always keep an eye out for certified diamonds. Look for reputable gemological laboratories like the renowned Gemological Institute of America (GIA), whose experts thoroughly evaluate and grade each diamond. With a certification in hand, you can trust that you're getting an unbiased assessment of the diamond's quality and a solid guarantee of its authenticity.
5. Comparing Prices and Discounts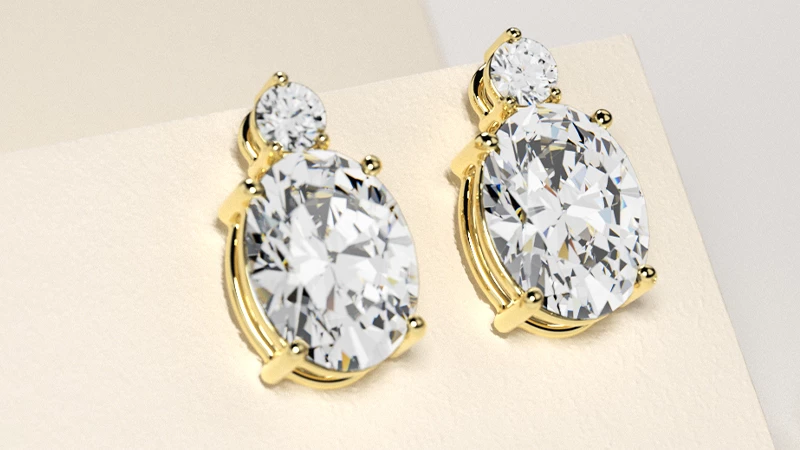 When it comes to purchasing diamond jewelry online, there's a glittering opportunity waiting for you: the ability to compare prices and snag incredible discounts. Take your time to immerse yourself in the vast array of online retailers, exploring their dazzling collections and comparing prices for similar pieces. Keep an eye for exciting promotions, sales, and special offers that can add an extra sparkle to your shopping experience. By doing so, you can find that perfect piece of diamond jewelry that not only captures your heart but also fits your budget perfectly.
6. Choosing the Perfect Diamond Necklace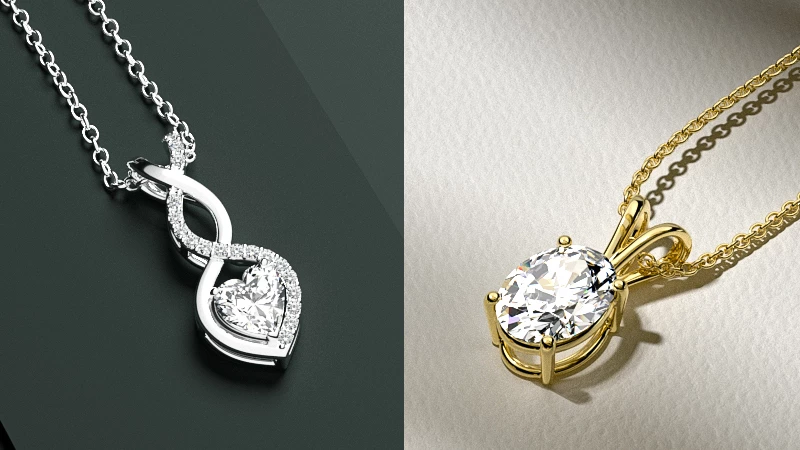 When purchasing a diamond necklace online, there are important aspects to keep in mind to find the best piece. Consider the diamond quality based on the 4Cs. Choose a style that suits your taste, whether it's a classic pendant, modern diamond station, or statement collar necklace. Pay attention to the metal type and necklace length that complements your look. By considering these factors, you can confidently select a diamond necklace that embodies your style and becomes a cherished treasure. 
7. Reviews and Recommendations Matters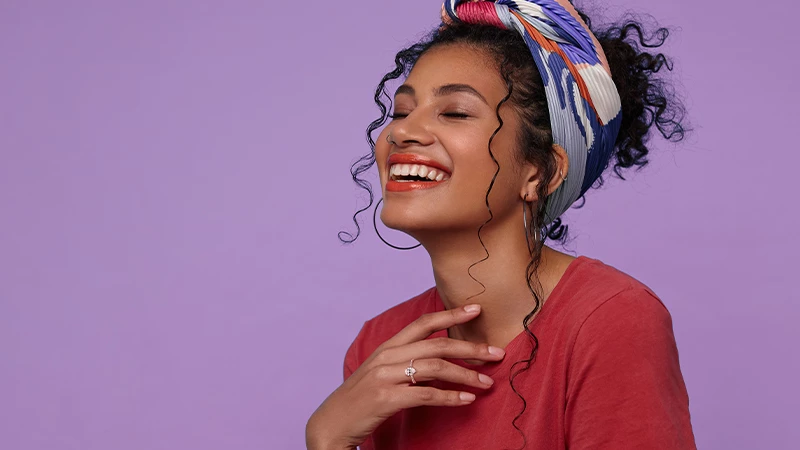 Before you finalize your decision, take a moment to explore customer reviews and recommendations. These honest insights from fellow buyers can provide valuable information about the online retailer's quality and customer service. Also, by paying attention to both positive and negative feedback, you'll gain a well-rounded view of the company's reputation. So, let the experiences of others guide you towards making an informed choice when purchasing your diamond jewelry online.
Final Words
In conclusion, buying diamond jewelry online can be a rewarding experience when approached with care and knowledge. By understanding diamond terminology, researching reputable retailers, considering the 4Cs, and reading customer reviews, you can make a smart purchase and find the perfect diamond jewelry piece that reflects your style and personality. So, embark on your online diamond jewelry shopping journey and let the beauty of diamonds enhance your life with a touch of sparkle.