The holiday season is a special time of the year that brings people closer. It is the season of giving and sharing and brims with merriment, laughter, and love. 
The holiday season also sets a mellow and romantic mood for couples. Chances are, you probably want to make an appreciative gesture and surprise your sweetheart with a wonderful gift to make this occasion particularly special and memorable for her. Have you come up with a gift idea yet? If you haven't but are looking for one, you have come to the right place.
While a branded purse or designer dress might seem like a smart choice, they don't exactly give a holiday vibe. Wouldn't you agree? You want something that wonderfully captures the spirit of the holiday season and has a timeless appeal. What could possibly fit this description better than a piece of jewelry?
Jewelry: The Perfect Holiday Present
Jewelry has always been a girl's best friend, and giving your girlfriend/wife a piece of jewelry, such as a ruby ring or an alexandrite necklace, is the best way to put a beautiful smile on her face and win her heart all over again. Here are a few stunning jewelry items that you can consider if you want to treat your partner extra special this holiday season.
A Pair of Glamorous Earrings
A pair of earrings is a classic jewelry piece. Earrings never go out of style, and no jewelry collection is complete without them. And what makes earrings more special is the diverse variety! You can find anything, ranging from something simple like a pair of studs to something bold like hoops.
In other words, you can find a stunning pair of earrings for every preference and style. Surprise your partner with beautiful earrings. 
A Timeless Necklace
Another jewelry piece that makes up for a fantastic holiday present is a necklace. It is more than just a fashion accessory; it holds sentimental value. You can find necklaces in different sizes and styles, ranging from minimalistic chains to color necklaces embedded with gemstone(s).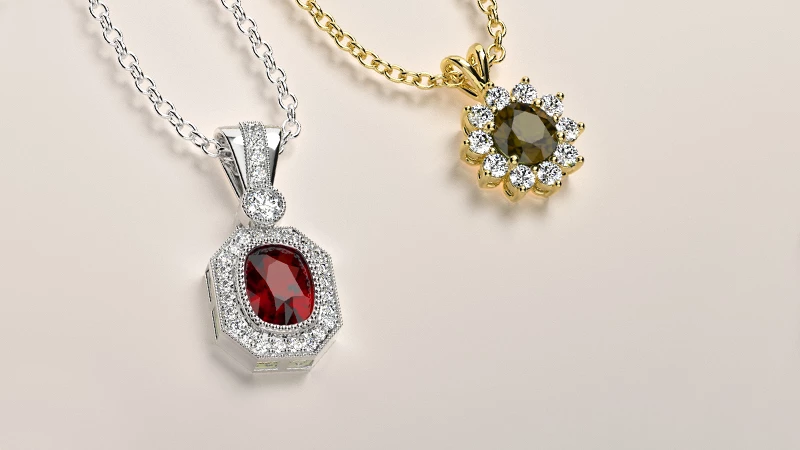 Among the many necklace designs, a ruby necklace might be a perfect choice for you as it adds a romantic touch. At the same time, an alexandrite pendant is also a great gift idea as it is a color-changing gemstone and will make up for an unforgettable and unique present.
A Dazzling Bracelet
A bracelet is a thoughtful gift that symbolizes love and commitment in a relationship. Giving one to your loved one will serve as a token of your love. It becomes a sentimental jewelry piece that they will remember and cherish forever.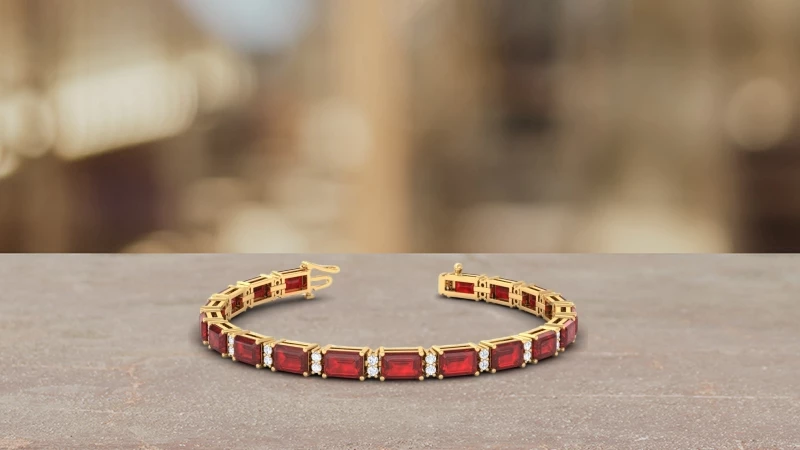 You can find readymade bracelets as well as get personalized ones to add more value and meaning to them. This timeless piece of jewelry is a splendid gift idea for the holiday season and will leave a lifelong impression on someone you love!
An Alluring Ring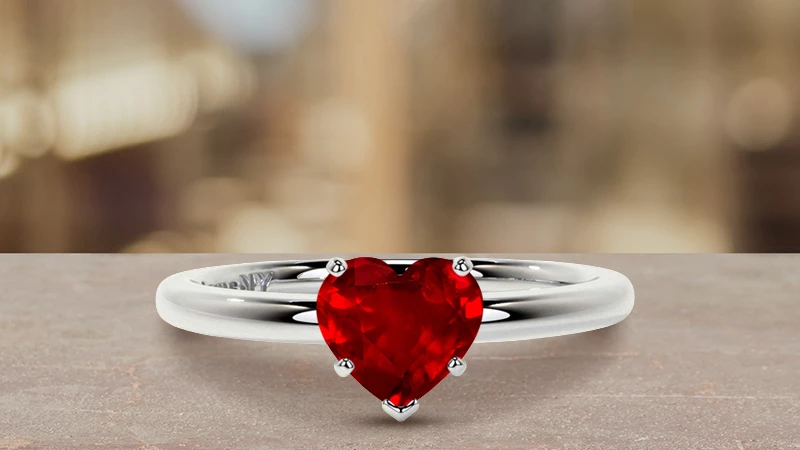 A ring is, without a doubt, the ideal gift when it comes to showing your commitment to your partner. A promise ring has a unique quality that sets it apart from the other rings. It stands for an everlasting promise of love and devotion to your partner.
While these rings are popular among couples who are yet to be married, you can never go wrong by surprising your beloved with a promise ring, even if you are 50! This piece of jewelry has deep meanings and conveys your true feelings in an unspoken manner. Isn't this such a romantic gesture? 
Generally, a promise ring is like a band made up of a metal of your choice. However, you can add a personal touch to it by adorning it with a gemstone. Surprising your partner with a heart-shaped ruby ring will definitely make this holiday season extra special and memorable for them!
Parting Thoughts
Almost anything can be given as a gift for any occasion. But wouldn't you agree that some things are better suited for particular occasions? If you are looking for gift ideas for the holiday season, a piece of jewelry, such as a ring, bracelet, necklace, or pair of earrings, is always a great choice! These jewel gifts are embedded with sentimental values and will surely light up her face when she unwraps the present!