For this anniversary, perhaps you could gift her something different and special, a sparkling gemstone pendant. Most likely a ruby is what you would like to give her to celebrate these wonderful years of togetherness, but, instead of a ring we suggest you present her a sparkling ruby pendant.
Besides being pleasantly surprised, she would be happy to accessorize her few of her favorite dresses with this red beauty. A ruby pendant is an elegant piece of jewelry which may be bought as the timeless classic solitaire setting or as a gorgeous setting with a diamond on it's either side or as a spectacular designer setting with few smaller rubies and smaller diamonds engraved intricately around the central ruby.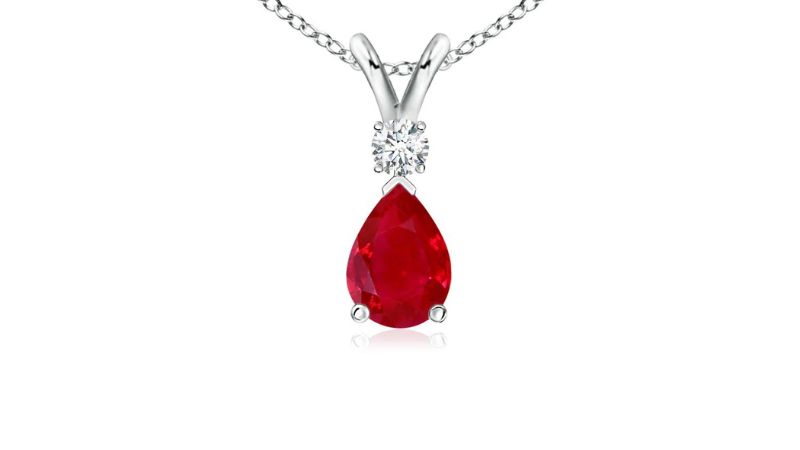 Choose the pendant setting keeping in view her likes and dislikes. Also, instead of a ruby pendant you may think of selecting a colorful sapphire pendant or a royal green emerald pendant. All these gemstone pendants are impressive and accentuate one's appearance. Therefore, if you have been browsing for anniversary rings, it may be worthwhile to explore this beautiful option of pendants engraved with a sparkling precious stone or a set of stones along with diamonds.
There are three ways to buy a pendant; simply buy a pre-set pendant off the shelf or select the gemstone and the setting and make one or custom-make a unique pendant by providing a sketch and choice of stones.
Make your anniversary celebrations more special by gifting her a beautiful gemstone pendant.