Ruby rings make fine choices for special celebrations, especially, a personal one as an engagement. The intense sparkle of red rubies has long symbolized love, warmth and passion, and therefore, are the perfect choice for engagement rings. Though these precious gemstones are spectacular even as a solitaire setting, here we present five beautiful designs for the occasion wherein rubies are engraved along with a couple of dazzling diamonds: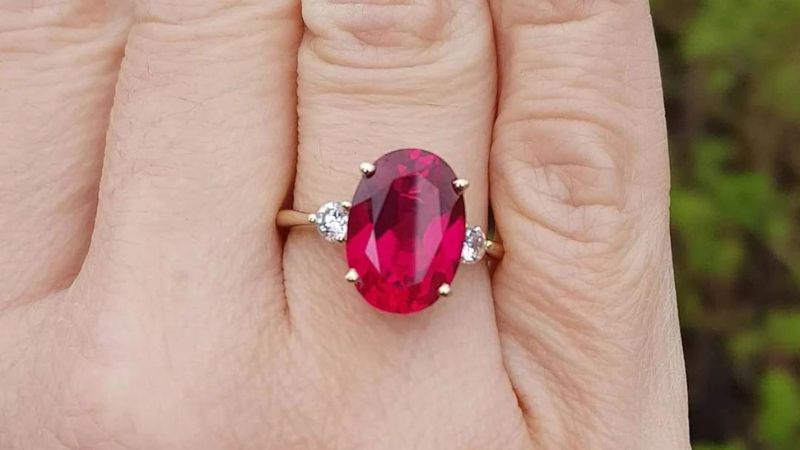 A round ruby with common prong sparkling small diamonds is a classic elegant ring with subtle splendor; oval-cut ruby set along with a couple of pear-shaped dazzling diamonds is simple yet beautiful ring setting with just the desired level of elegance; emerald-cut ruby with princess-cut diamonds on either side is a contemporary ring with aesthetic setting; rare cushion-cut ruby with princess-cut diamonds diagonally placed on either side and set in yellow gold reflects ethereal magnificence and the splendid Princess Diana replica in an intense red-ruby set in yellow gold makes for a stunning ruby engagement ring.
Choose one of these gorgeous designs for ruby engagement ring and make her feel special.