Any kind of solitaire ring setting requires the gemstone to be beautifully shaped or neatly cut. It being the only source of attention, the single precious gem needs to be exceptionally impressive. Besides being of good shape, its size and clarity are also important. The gemstone setting also must be given a detailed look so as to balance well with the stone. Also, the band whether yellow gold or white gold must complement the centre stone.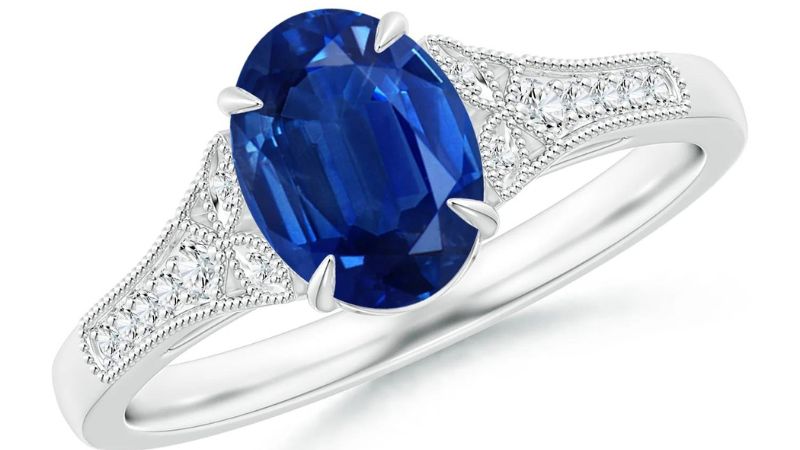 We have suggested here different kinds of sapphires for an elegant as well as exquisite solitaire set ring; round white sapphire tapered cathedral setting solitaire ring set in yellow metal is an unusual combination of white and yellow and is suitable for small festive celebrations; pear shape sapphire solitaire ring where any color of sapphire may be chosen and set in white metal; emerald cut blue sapphire tapered cathedral setting solitaire ring set in yellow metal is a gorgeous design and may be selected for anniversaries or birthdays; square cut yellow sapphire solitaire ring set in white metal reflects youthful vibrancy yet retaining its elegance , round pink sapphire solitaire ring is every woman's dream possession; heart shape pink sapphire tapered cathedral setting in yellow gold metal is a perfect birthday gift for her, and cushion cut white sapphire in white metal would accessorize well with most of the colors of your wardrobe.
Choose sapphire rings from one of these fine designs for a solitaire setting for gifting or for your personal jewelry collection.