The warmth and vibrancy that rubies radiate make these precious stones the best choice for memorable occasions such as engagements. Ruby rings designed for this special day needs to be beautiful and unique as well. Either one may buy them as preset ruby rings or get it designed according to one's choice of ruby (color, cut, size and clarity), ring setting (solitaire, three-stone, setting with side stones, settings with matching bands or designer ruby rings), and type of metal (platinum, or white or yellow gold).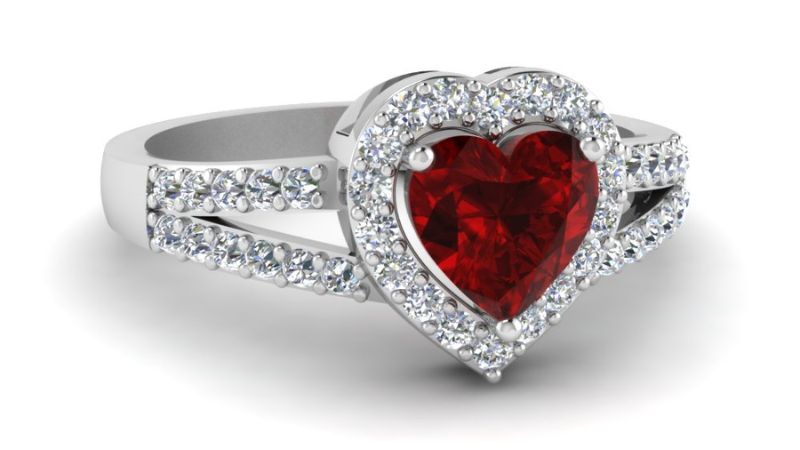 For truly exclusive ruby rings, ordering custom ruby rings is the best way. Much earlier, designing and placing an order for custom ruby engagement rings was practiced more often by the rich and famous. Times have changed and these days many jewelers offer to custom-make affordable ruby rings quite effortlessly. The first step involves creating an exquisite rough sketch or image of the ring that you have in mind for your engagement. It is advisable that the image be as specific as much possible in order to avoid any kind of ambiguity. The second step requires you to identify a jeweler for this purpose (internet browsing may help) and the final step is the process of making your custom ruby engagement ring with the jeweler's help. Though each jeweler has distinct ways of functioning, most of them would provide a wax model of the ring image and once approved by you, will proceed further to craft the custom ruby ring.
Thus, by exploring this option your dream custom ruby engagement ring for the special day in life is ready to be worn.