When it comes to adorning oneself with exquisite pieces that reflect individuality and style, designer jewelry brands hold a special place in our hearts. The USA is a hub for remarkable jewelry designers, each with their unique aesthetic and craftsmanship. In this blog, we will dive into the world of fine jewelry and explore the top 25 best jewelry brands that have captivated the hearts of Americans. From affordable yet stunning gems to dazzling diamond and sapphire jewelry, we'll cover it all!
1. Tiffany & Co. – The Epitome of Elegance
Tiffany & Co. is an iconic name in the realm of jewelry. Renowned for their exceptional craftsmanship and timeless designs, this luxury brand has become synonymous with elegance and sophistication. From their signature blue boxes to their diamond-studded masterpieces, Tiffany & Co. continues to be a symbol of refined taste.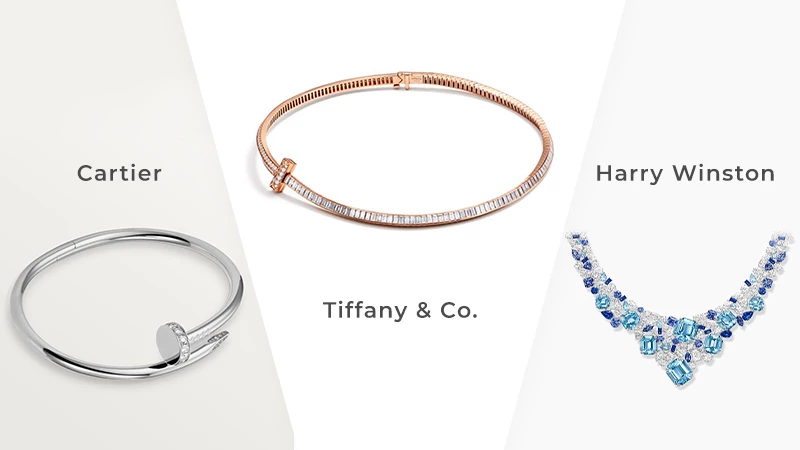 2. Cartier – Where Art Meets Jewelry
Cartier is a French luxury brand that has left an indelible mark on the jewelry industry. Their imaginative designs seamlessly blend art and jewelry, creating mesmerizing pieces that stand out from the crowd. With a reputation for excellence, Cartier's jewelry is often treasured as family heirlooms.
3. Harry Winston – The King of Diamonds
When it comes to diamonds, Harry Winston reigns supreme. This prestigious brand is renowned for its exceptional gemstone quality and breathtaking designs. From delicate diamond necklaces to dazzling engagement rings, Harry Winston has adorned many celebrities and royalty with their unparalleled creations.
4. David Yurman – Fusion of Sculpture and Jewelry
David Yurman's jewelry is a perfect blend of artistic expression and expert craftsmanship. Known for their distinctive cable motif and innovative use of gemstones, their pieces effortlessly combine elegance with a touch of edginess. David Yurman has become a go-to brand for individuals seeking modern and sophisticated designs.
5. Van Cleef & Arpels – Timeless Beauty
This brand exudes timeless beauty through its exquisite craftsmanship. This French brand has enchanted jewelry enthusiasts for over a century with its whimsical and nature-inspired designs. From their iconic Alhambra collection to their dazzling high jewelry creations, Van Cleef & Arpels continues to captivate hearts worldwide.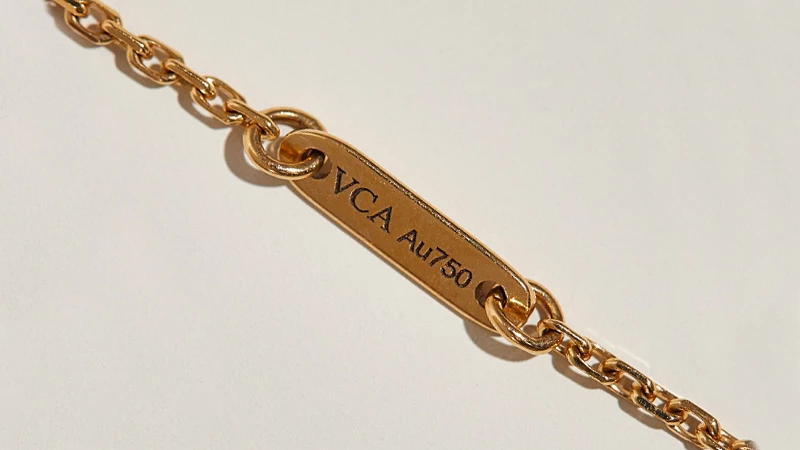 6. Bulgari – Italian Elegance
Bulgari, an Italian luxury brand, is celebrated for its bold and glamorous designs. With a rich heritage spanning over a century, Bulgari creates jewelry that exudes luxury and style. From their statement Serpenti watches to their stunning gemstone jewelry, Bulgari pieces are unmistakable works of art.
7. Chopard – The Essence of Femininity
Chopard is a Swiss brand renowned for its elegant and feminine designs. Their jewelry effortlessly captures the essence of modern women, combining delicate aesthetics with high-quality craftsmanship. Chopard's commitment to sustainability adds an extra allure to their captivating collections.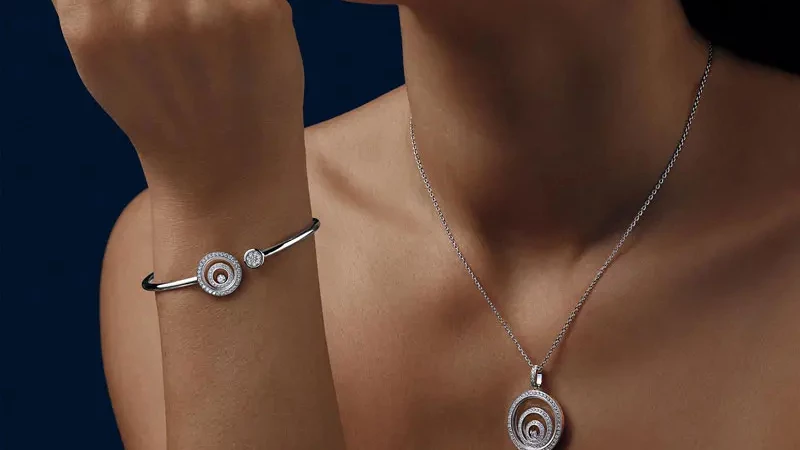 8. Mikimoto – The Pearl Specialists
Mikimoto holds the distinction of being the pioneer in cultured pearl cultivation. With their expert techniques and commitment to quality, they have become synonymous with luxurious pearl jewelry. From classic pearl necklaces to contemporary designs, Mikimoto showcases the timeless elegance of pearls.
9. Pandora – Personalized Perfection
Pandora revolutionized the jewelry industry with their customizable charm bracelets. This Danish brand allows individuals to curate their own unique stories through their diverse range of charms. With their emphasis on self-expression and affordable luxury, Pandora has captured the hearts of millions worldwide.
10 Alex and Ani – Meaningful Accessories
Alex and Ani is a jewelry brand that emphasizes the power of positivity and personal meaning. Their eco-conscious designs, often adorned with symbolic charms, promote mindfulness and self-reflection. Alex and Ani's commitment to giving back to the community adds an inspiring dimension to their beautiful accessories.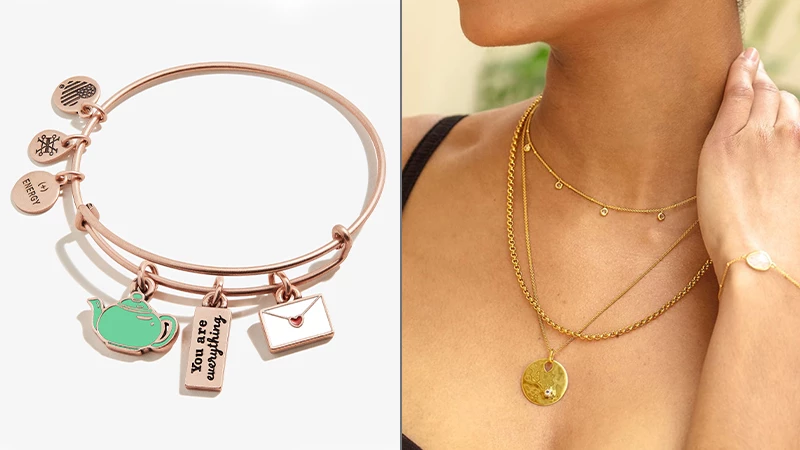 11. Kendra Scott – Colorful Elegance
Kendra Scott's designs are vibrant and elegant. Known for their bold use of gemstones and eye-catching designs, this brand effortlessly blends modern aesthetics with timeless elegance. From statement earrings to stunning necklaces, Kendra Scott's jewelry is a celebration of individuality and self-expression.
12. Monica Vinader – Contemporary Sophistication
Experience the allure of contemporary sophistication with Monica Vinader. This brand embraces minimalist designs infused with subtle elegance. From their signature friendship bracelets to delicate gemstone rings, Monica Vinader offers understated luxury that complements your everyday style.
13. Jennifer Fisher – Edgy Glamor
For those who seek edgy glamor and distinctive style, Jennifer Fisher is the brand to watch. Known for her bold and sculptural designs, Fisher creates statement pieces that effortlessly elevate any outfit. From chunky gold cuffs to oversized hoops, her jewelry adds a touch of fearless attitude to your look.
14. Irene Neuwirth – Organic Luxury
Immerse yourself in the world of organic luxury with Irene Neuwirth. Inspired by the beauty of nature, Neuwirth's designs showcase vibrant gemstones in unconventional settings. From her stunning opal creations to her intricate gold work, Irene Neuwirth's jewelry captures the essence of whimsical elegance.
15. Pamela Love – Bohemian Chic
This brand effortlessly blends mystical elements with a touch of rock 'n' roll. From their signature moon-phase necklaces to their statement tribal-inspired pieces, Pamela Love's jewelry exudes an aura of enchantment and individuality.
16. Anita Ko – Delicate Luxury
Indulge in the understated elegance of Anita Ko's delicate luxury. Known for her intricate designs and exceptional attention to detail, Ko creates pieces that exude refined femininity. From delicate diamond jewelry to finely crafted gold chains, her jewelry offers a touch of luxury that can be cherished for a lifetime.
17. Jacquie Aiche – Ethereal Glam
It's a brand that celebrates the magic of gemstones and spirituality. Known for her use of celestial motifs and delicate diamonds, Aiche's creations evoke a sense of otherworldly beauty. From her enchanting body chains to her opulent rings, Jacquie Aiche's jewelry will transport you to a realm of exquisite elegance.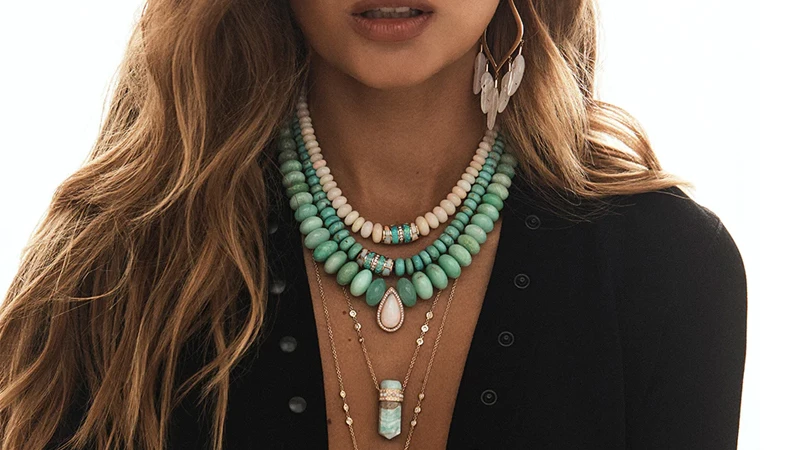 18. Anna Sheffield – Bridal Jewelry
Discover the unconventional beauty of alternative bridal jewelry with Anna Sheffield. Her designs blend vintage-inspired aesthetics with modern sensibilities, creating engagement rings and wedding bands that defy tradition. From unique gemstone choices to intricate metalwork, Anna Sheffield's creations are perfect for those seeking a one-of-a-kind symbol of love.
19. John Hardy – Artisanal Excellence
Inspired by the beauty of Bali, this brand combines traditional techniques with contemporary design. From their iconic woven bracelets to their meticulously crafted statement pieces, John Hardy's jewelry showcases the artistry of skilled artisans.
20. Zoë Chicco – Modern Simplicity
This brand is known for Zoë's understated designs and clean lines. She creates jewelry that effortlessly transitions from day to night. From delicate gold necklaces to stackable rings, her pieces add a touch of refined elegance to any ensemble.
Image: A popular necklace by Zoe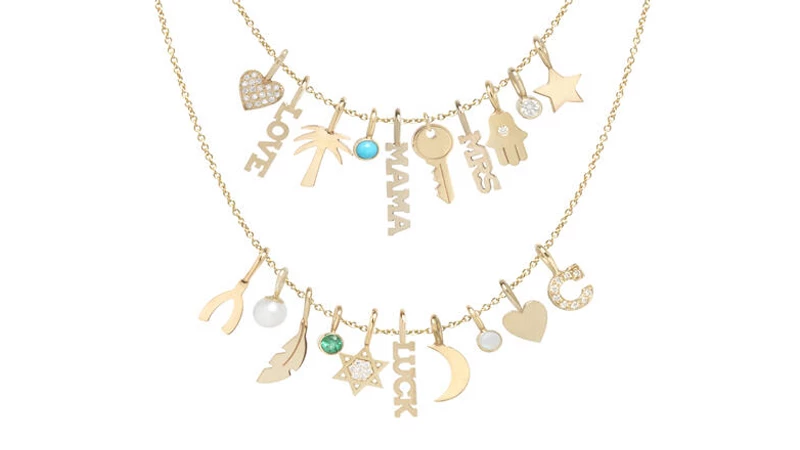 21. Me&Ro – Spiritual Inspired
A brand that infuses their designs with profound meaning and spiritual inspiration. From their intricate talisman pendants to their engraved mantra bracelets, Me&Ro's jewelry serves as a reminder of inner strength and personal growth.
22. Lizzie Mandler – Minimalist Luxury
Explore the world of minimalist luxury with Lizzie Mandler. Her jewelry exudes sophistication through clean lines and impeccable craftsmanship. From her sleek gold earrings to her architectural rings, Mandler's creations epitomize refined elegance that transcends trends.
23. Jamie Wolf – Timeless Grace
Inspired by Jamie's background as a ballet dancer, she creates jewelry that exudes elegance and femininity. From delicate diamond-encrusted necklaces to graceful earrings, her pieces capture the beauty of movement and translate it into wearable art.
24. Alison Lou – Playful Whimsy
Alison Lou's whimsical and playful jewelry will make you feel like a child again. Known for her vibrant enamel designs and cheeky motifs, Lou brings a sense of joy and lightheartedness to her creations. From her emoji-inspired earrings to her colorful stacking rings, Alison Lou's jewelry is a celebration of individuality and self-expression.
25. Larkspur & Hawk – Colorful Gemstone Elegance
The colorful gemstone elegance of Larkspur & Hawk will capture your attention. Known for their unique foil-backed techniques, this brand revives the charm of Georgian-era jewelry with a modern twist. From their vibrant drop earrings to their intricate necklaces, Larkspur & Hawk's creations exude a sense of timeless beauty.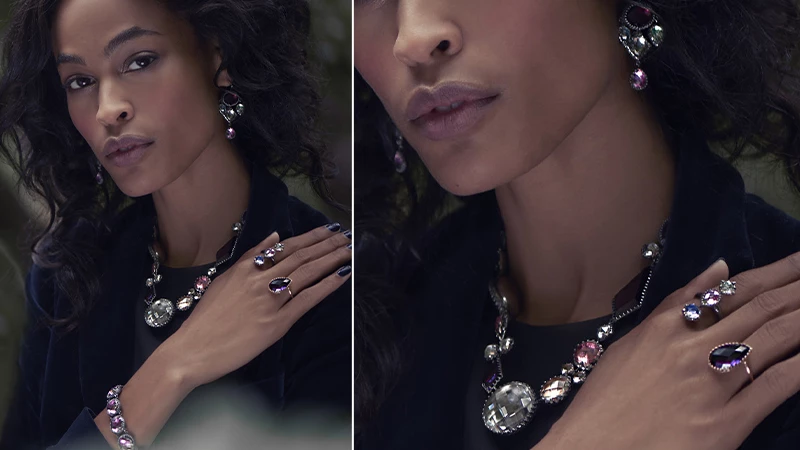 To conclude, gemstone jewelry is a treasure trove of creativity, craftsmanship, and self-expression. From the timeless elegance of Tiffany & Co. and the artistry of Cartier to the whimsical jewelry of Alison Lou, each brand brings its unique touch to the jewelry landscape.
Whether you're looking for affordable jewelry brand options or investing in dazzling diamond and sapphire jewelry, these top 25 designer jewelry brands in the USA offer something for every taste and occasion. So go ahead, explore the world of designer jewelry, and find the perfect piece that resonates with your style and personality. Happy jewelry hunting!