One need not wait for her birthday or a special occasion to gift her something beautiful. Surprise her on a regular day with a sparkling blue sapphire pendant. Though a small piece of jewel, pendant attracts immediate attention. Therefore, a pendant needs to be chosen carefully keeping in view the size and shape of the gemstone, and the design. A balanced look of elegance and splendor makes jewelry impressive. Here we suggest few gorgeous designs for a blue sapphire pendant.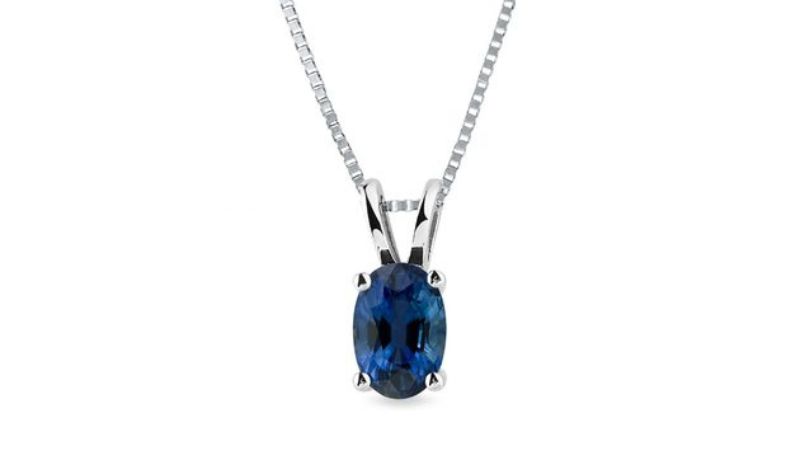 If she likes simple non-fussy pieces of jewelry, then the timeless classic solitaire pendant setting is the right choice. Pear shaped, emerald cut, oval cut and marquise cut are some of the beautiful choices for the blue sapphire. And, these may be set in yellow gold or white gold metal.
By adding few dazzling diamonds to the blue sapphire, a pendant is simply transformed into an exquisite piece. Some of the fine variations in this form are; pear shaped sapphire with 3 round diamonds studded on the edges; oval shaped sapphire with tiny diamonds surrounding the entire blue stone; square-cut sapphire with round diamonds symmetrically placed around it; round sapphire with prong set round diamonds; heat shaped sapphire with many very tiny diamonds around its outline.
Another way of selecting a magnificent blue sapphire pendant for her is to place an order for a custom-designed pendant with your choice of design and blue sapphire. By exploring more options you would be able to choose the best.
It is a special feeling to surprise her with a beautiful jewel on a normal day. Go ahead, and, see her glow.