The greatest asset of sapphires is the number of beautiful colors it is available in. The colors range from blue, pink, pink-orange, yellow, green, and orange-brown to colorless sapphires. And, these lovely shades when creatively set in jewelry perfectly accessorize the dress. Rings, pendants, studs, bracelets, and delicate necklaces crafted with loose sapphires give a sparkling touch to your appearance.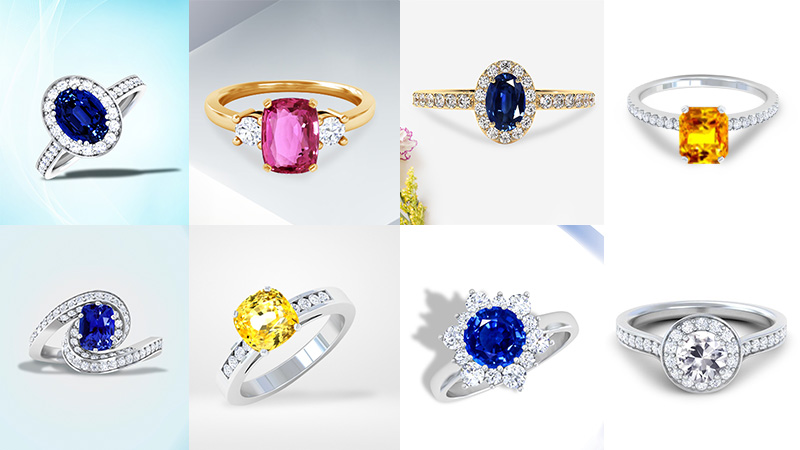 Since sapphires are not as expensive as other precious stones, it is possible to buy a few jewel sets of different colored sapphires. Or you may creatively design each ring, pendant, or stud carefully choosing the color of the loose sapphire complementing the color of the dress. Most popularly rings, studs, and pendants are made with single-colored sapphires but with a little imagination and a good color sense, different colored loose sapphires may be mixed and matched to create splendid jewelry.
A colorless sapphire along with blue or pink sapphires reflects a diamond-like dazzle, whereas, a yellow sapphire surrounded by very small green sapphires has a royal appeal. Especially, magnificent sapphire necklaces may be crafted with an assorted combination of colorful sapphires.
With the right choice of size, cut, and color of loose sapphires, and a little creative designing and help from expertise and resources, exquisite pieces of studs, rings, pendants, and necklaces may be built. Spend some time and use these colorful sapphires to complete your jewelry collection.