Make your set of favorite dresses more beautiful by accessorizing them creatively with sapphire rings. Sapphires are blessed with a number of stunning as well as subtle colors which make them suitable as good accessorizing rings. Besides perfectly complementing the attire, these natural colored sapphire rings are a valuable collection to one's jewelry.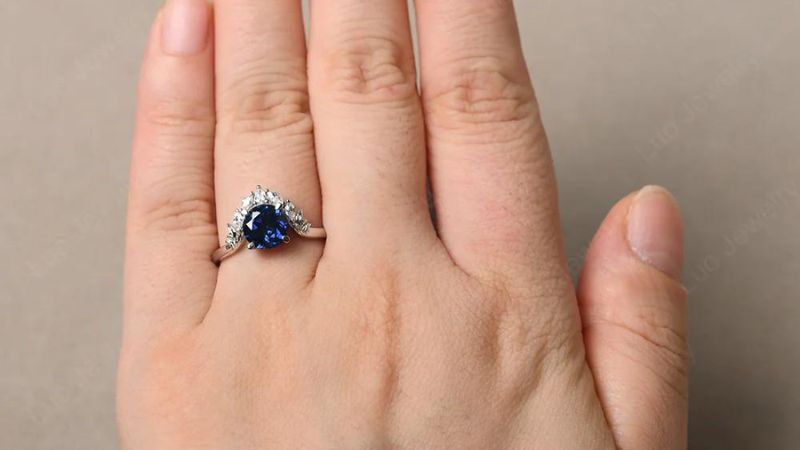 The first step needed to accessorize your dresses with beautiful sapphire rings, is to choose few sapphire colors that are more likely to complement most of your favorite dresses; for instance, blue, yellow, deep pink, white, colorless, purple, shades of orange, grey and black. Once few colors are selected, a wholesale gemstone jeweler needs to be identified who would be able to provide genuine loose sapphire stones in the desired choices of colors at wholesale prices. Then, the setting for the ring is decided which may be one of the following: solitaire ring setting, three-stone ring setting (by combining with diamonds or any other precious stone); ring setting with few side stones on either side; ring setting with matching band (where stones are engraved all along the band, a very popular choice for sapphire engagement rings); and designer ring settings (where each design is exquisite and intricate and is skillfully crafted). Then, with your choice of ring design, the jeweler may be approached who would make sapphire rings for you with your selection of loose sapphires which match your favorite dresses.
Thus, in a few weeks you receive a set of gorgeous sapphire rings that perfectly accessorize your special dresses. Also, custom-made sapphire engagement rings are suggested for the memorable occasion.