Are you looking for some inspiration regarding minimalist engagement rings? If you're planning to express your intense feeling of love to your lady love with an engagement ring that stands out, you better read this article in its entirety. Because the world is full of creative designers and big brands coming up with maximalist designs for engagement rings, finding that perfectly simple yet elegant engagement ring can become a little bit daunting.
However, you don't have to worry anymore because you'll be getting all that you need in this article. So, without further ado, let me enlighten you about some of the best minimalist simple engagement rings.
Knife-Edged Classic Round Diamond Solitaire Ring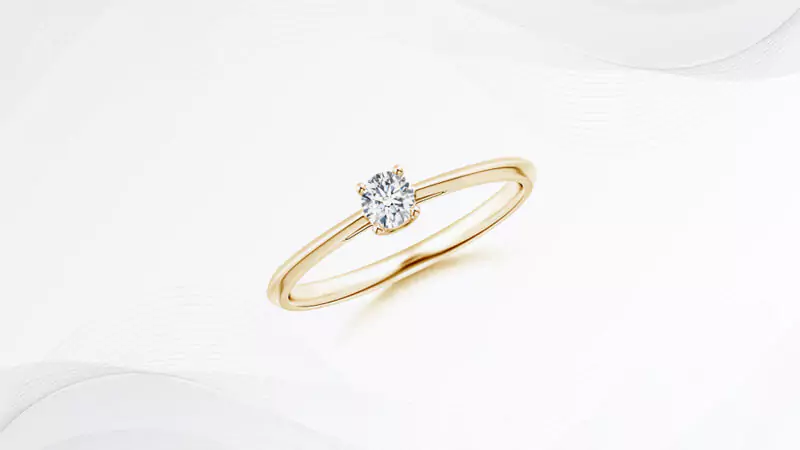 The first on our list of minimalist engagement rings that stand out had to be a diamond engagement ring. Why? Well, my friend, as it's famously known, diamonds are a girl's best friend. So, your chances of getting a yes from your lady love automatically increase if you express your feelings to her with an engagement ring embellished with a diamond centerstone. Embellished in yellow gold, the lure of this engagement ring is its round diamond centerstone that has grace written all over it. Minimalist modern engagement rings with diamonds are a way to a girl's heart.
Cushion Cut Sapphire Engagement Ring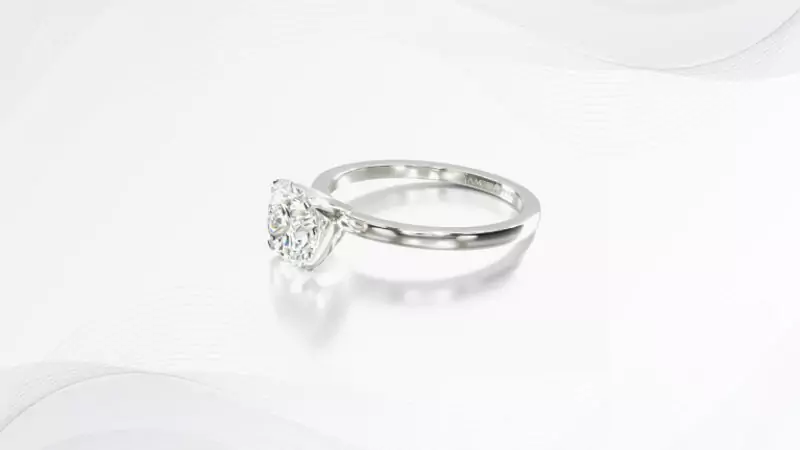 Well, this engagement ring will surely make her your queen because of its centerstone, sapphire. As we both know, sapphire engagement rings are the personal favorites of the aristocrats. So, giving your lady love an engagement ring embellished with sapphire will make her your queen. These types of minimalist engagement rings are a sure-shot hit. Adorned with cushion cut natural blue sapphire, this engagement ring is all you need to get a yes from her.
Aria Three Stone Diamond Engagement Ring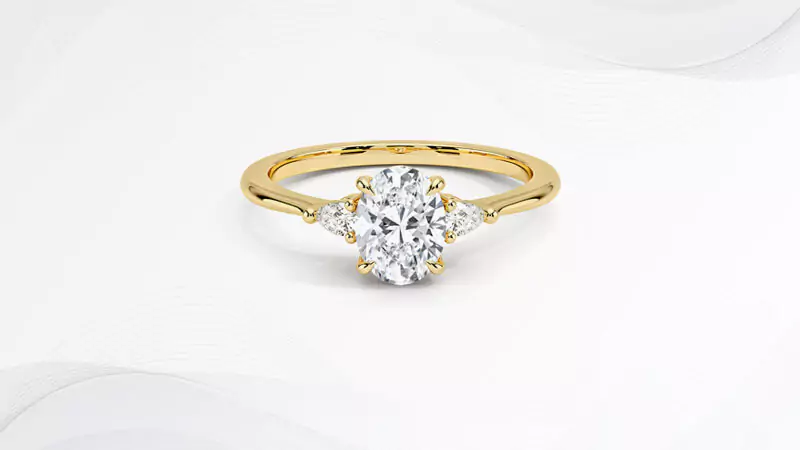 Minimalist simple engagement rings like this one are much better than the others. The reason behind this inclination is that despite being fashioned with three diamond stones, this engagement ring still looks minimalist. It will more than convey your feelings to your woman. Because three stone engagement rings symbolize the past, present and future of a love story, it's best that you get this one. Minimalist engagement rings like this one are just too hot to handle, right?
Also Like: Correct Way To Wear Your Wedding Rings
Emerald Cut Ruby Solitaire Ring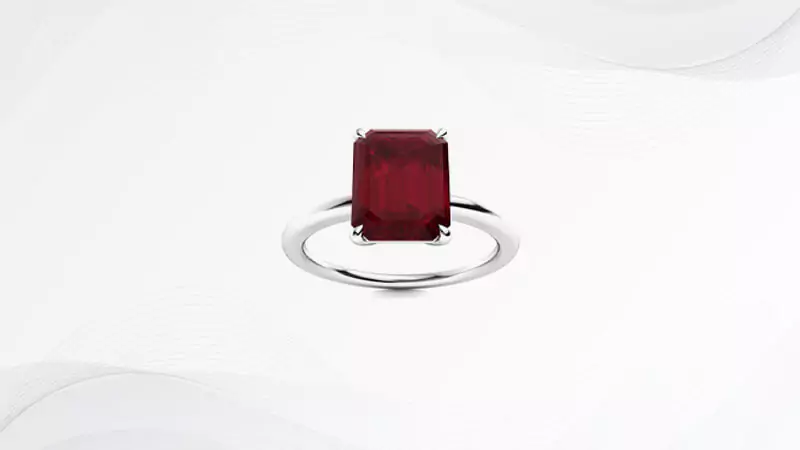 An engagement ring with ruby centerstone, what more does one need? Ruby is known as a gemstone that symbolizes love, passion and commitment. The intense and appealing red color of this engagement ring's centerstone makes it a strong contender on our list of minimalist modern engagement rings. Because the color of this gemstone best satiates some of the most intense emotions like love, passion and anger, this engagement ring will best mark this milestone of your life. One can never get enough of such minimalist engagement rings.
Modern 6-Prong Solitaire Engagement Ring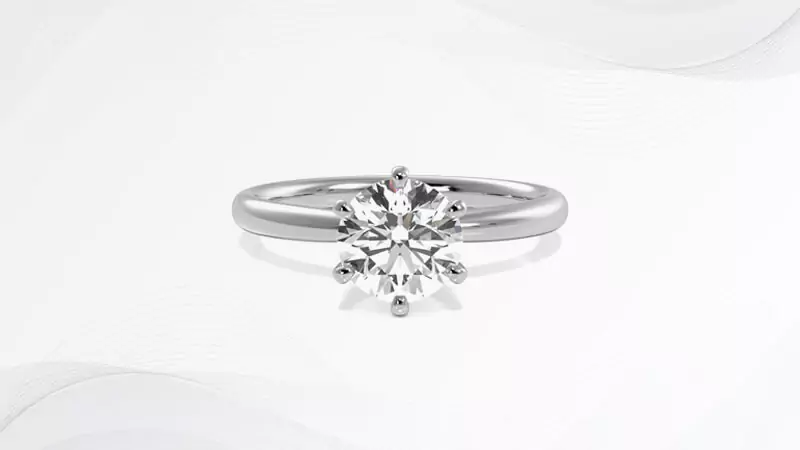 A 6-prong diamond engagement ring is something you can wear every day for the rest of your life. Though diamond is the hardest substance on earth, it needs some level of protection. That's where the 6-prong setting comes in. This type of setting not only secures the centerstone in its place but also keeps its brilliance and fire in the limelight. Therefore, minimalist engagement rings like this one will perfectly suit your lover's ring finger.
Petite Solitaire Engagement Ring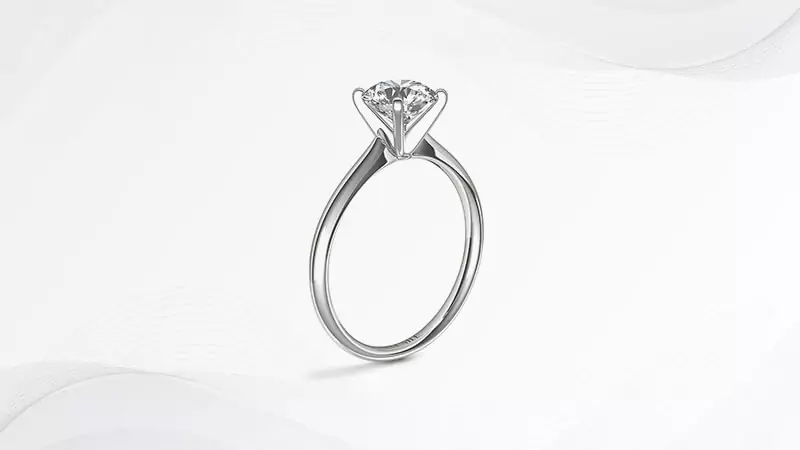 What's the best shape for the centerstone of an engagement ring? Yes, the heart shape. That's why the next one is a heart shaped diamond engagement ring. Minimalist simple engagement rings with their centerstone fashioned in the heart shape are streets ahead of other rings. This thing of beauty comes in platinum which is a hypoallergenic metal. Because certain metal alloys can cause skin allergies, it's better that you choose an engagement ring embellished in platinum. Minimalist engagement rings fashioned in platinum always rock.
Pink Sapphire Engagement Ring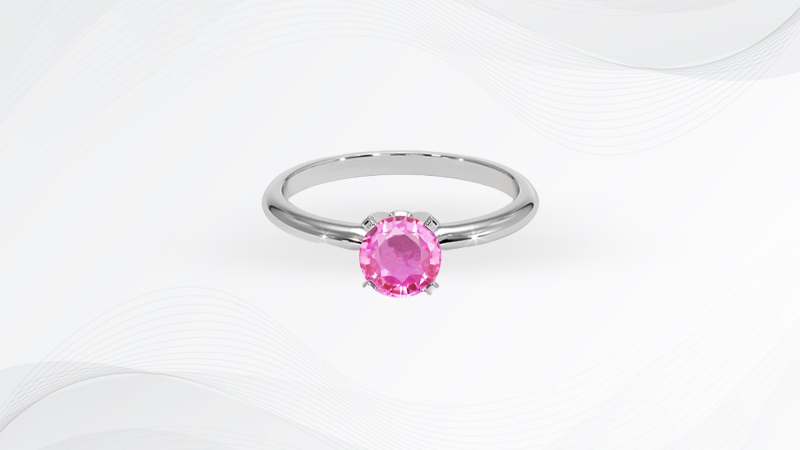 Pink sapphire is one such gemstone that best suits women. The color of this gemstone is beautifully feminine. Minimalist modern engagement rings with pink sapphire centerstone have been quite exciting the curiosities of modern brides in the present times. Therefore, a pink sapphire engagement ring is a great option to express your love. The centerstone of this ring is so tough to resist that even a quick glance at it can last for an hour. This is one of those minimalist engagement rings that you can't ignore.
Heart Shaped Alexandrite Engagement Ring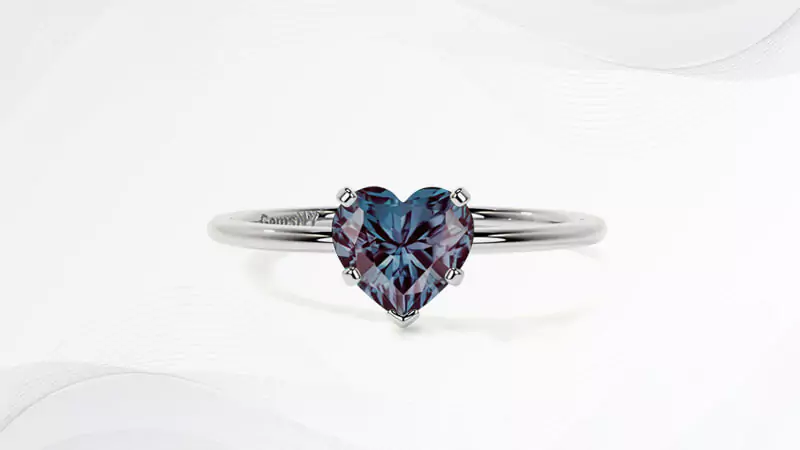 A heart shaped alexandrite ring is all you need to make sure your lady love looks her level best. The fascination of this ring lies in its alexandrite centerstone that changes its color from green to bluish green in daylight to red to purplish red in incandescent light. Minimalist engagement rings fashioned with alexandrites have something more than meets the eye. If your lady love is a gem enthusiast then she'll definitely love this ring because of the color-changing property of its centerstone. The best benefit of choosing an alexandrite engagement ring is the very fact that you're, kind of, getting two centerstones for the price of one.
Also Read: Tips To Design An Affordable Engagement Ring
Tanzanite Engagement Ring
Well, our list of minimalist simple engagement rings can't end without a tanzanite engagement ring. That's because tanzanite is one of the rarest gemstones of them all. Found in only one place on earth, Tanzania, the gemstone is highly coveted among them all. Minimalist engagement rings fashioned with alexandrites are a sure-shot hit in the present times. One of the most important reasons justifying this inclination is the stellar blue color of this gemstone. Once you take a look at the centerstone of this engagement ring, it makes you feel like royalty.
Emerald Engagement Ring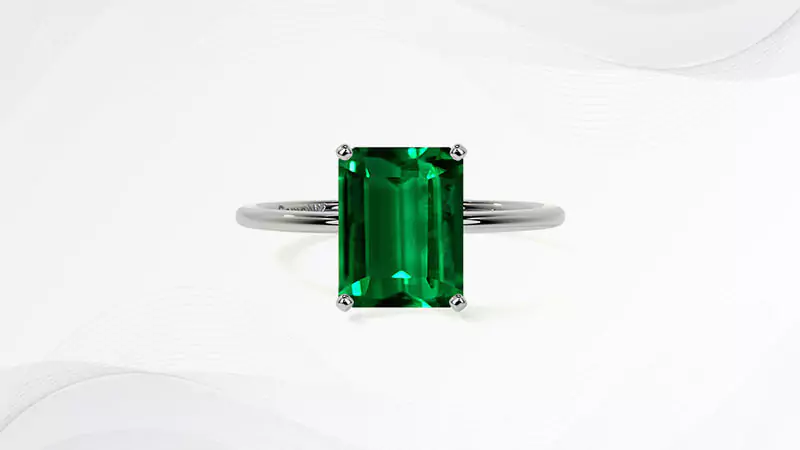 Last but not least on our list of minimalist modern engagement rings is an emerald engagement ring. Emerald has been known as a gemstone that soothes the soul of its wearer. The color of this striking gemstone is so dramatic yet restful that you can't help but embrace its beauty. Moreover, this thing of beauty will also work well in relaxing the eyes of the love of your life through its comforting hues. So, these were some of the best minimalist engagement ring that you can count on.
The Bottom Line
An engagement ring is one of the most important purchases of your life. Therefore, you should select an engagement ring that best describes the personality of your lady love while being a token of your love. Here's a friendly tip, if you're in two minds concerning minimalist engagement rings then you should choose the one that doesn't hurt your budget. Feel free to reach out in the comments section if you need more help regarding your engagement ring.
You May Also Like: Diamond Alternatives for Your Engagement Ring