In men's fashion, where every element counts, sunglasses have evolved from mere sun protectors to classic style statements. Understanding the complexities of men's eyewear fashion, sunglass styles, eyewear trends, and frame designs can make a lot of difference in enhancing one's persona. Join us on a voyage through the shades of charm to discover the art of mastering men's eyewear fashion.
The Classics That Never Fade
When it comes to eyewear, classics are never outdated. For instance, aviators have been an emblem of ageless charm since their beginning. Their delicate metal frames & teardrop-shaped lenses exude masculinity and hold the potential to amplify a variety of looks. Whether you are getting ready for a formal meeting or heading to a casual beachside party, aviators can be your best companion.
But wait, there's more to it! Aviators are available in distinctive colors, permitting you to choose according to your style and taste. Their versatility personifies face shapes too, they are said to flatter oval, and round-shaped faces, making these sunglasses a popular choice.
Grasp the Retro Revival
Nowadays, one of the eyewear trends making a huge comeback in the fashion industry is retro-inspired sunglasses. The chunky, oversized frames reminiscent of the 70s and 80s era, these shades add an essence of nostalgia to your outfit. Wayfarers, with their unique trapezium-shaped frames, are an ultimate example. Styled with a couture suit or simply with a white shirt and jeans combo, they showcase a sense of confidence and aura.
But it's not just wayfarers that can bring out your admiration for retro. Round sunglasses, reminiscent of John Lennon's classic look, can take you back to the surreal 60s era. These circular frames, made out of metals, add a rustic touch to your style, ideal for square and oval face shapes.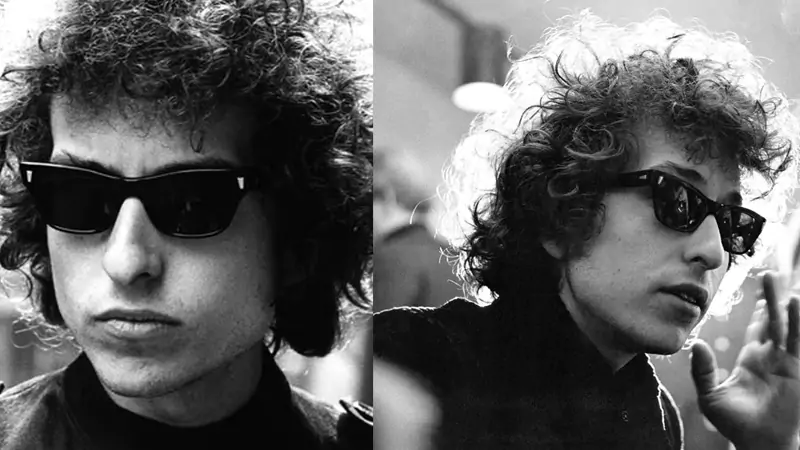 Unleash your Inner Maverick
For those who want to exhibit their individuality and unique personality, styling unconventional sunglasses is the answer. Shield sunglasses, often adorned by experimental trendsetters, are a bold accessory that provides protection and a statement look. Their extraordinary design and wraparound lenses offer a sophisticated and sci-fi vibe, ideal for making a strong fashion statement.
Unconventional styles are not just bound to shield shapes, they can also mean playing with colors. For instance, neon-shade frames or lenses can add a splash of color to your attire, suitable for summer music festivals.
Game of Frames
Frame designs are the x-factor that amplifies your look. To be updated with trends, consider discovering various materials and textures. For example, tortoiseshell frames add a touch of edginess with their marbled pattern, making them quite versatile to wear in formal and casual attire. On the contrary, wooden frames evoke a sense of nature's grandeur, merging perfectly with a relaxed, fun outfit.
Moreover, the design of frames can also extend to details. Look for frames with delicate embellishments such as metal accents or engraving. These intricate details can add a hint of royalty to your eyewear, making you stand out from the crowd. Don't hesitate to experiment with your frames and outfits to create a signature style that is uniquely yours.
The Significance of Lens Colors
Don't ignore the significance of lens colors in changing your eyewear game. Iconic black or brown lenses serve ageless charm, whereas mirrored lenses give a modern, stylish twist. Clear lenses, often referred to as nerd-chic, can be a brilliant extension to your collection, adding a touch of intellectual charm.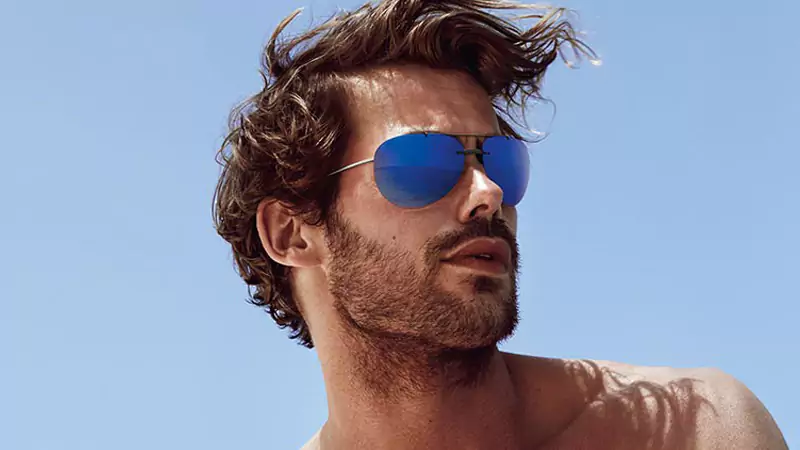 Finding the Ideal Fit
Perhaps the most important stage of mastering the art of men's eyewear fashion is finding an ideal fit. Ill-fitting sunglasses can be uncomfortable and also disrupt your overall attire. When seeking the right size, keep in mind to learn about your bridge width, temple length, and lens size to make your sunglasses rest effortlessly on your face.
Quality that Matters
Acquiring good quality sunglasses is an investment in your fashion style and eye health. Search for well-known brands that serve both UV protection and durability. After all, sunglasses are not just for fashion, they also protect your eyes from harmful sun rays and dust.
Versatility is Key
In the world of ever-changing fashion trends, versatility plays a vital role. Invest in sunglasses that perfectly match the vibe of numerous events and outfits. An enduring pair of aviators or wayfarers can gracefully transition from day to night, from conferences to the beach.
Final Thoughts
To master the art of men's eyewear fashion, one needs to learn about the elements of sunglass styles, clasping eyewear trends, playing with frame designs, and giving acknowledgment to details like lens colors and fit. When done right, sunglasses turn into more than mere accessories, they transform into a reflection of your persona and aura. So, what are you waiting for? Go ahead, and find the perfect pair that elevates your self-confidence and completes your fashion journey.