Emeralds have always had royal admirers since the time these precious stones were discovered. Its green color holds an in-depth intense beauty and has adorned many a beautiful thrones, showpieces, jewels and even armaments. Besides the touch of royalty, the emeralds exhibit a mystical appearance reflecting an inherent strong character. And, these green gems when set in personal jewelry for a special day make an individual style statement.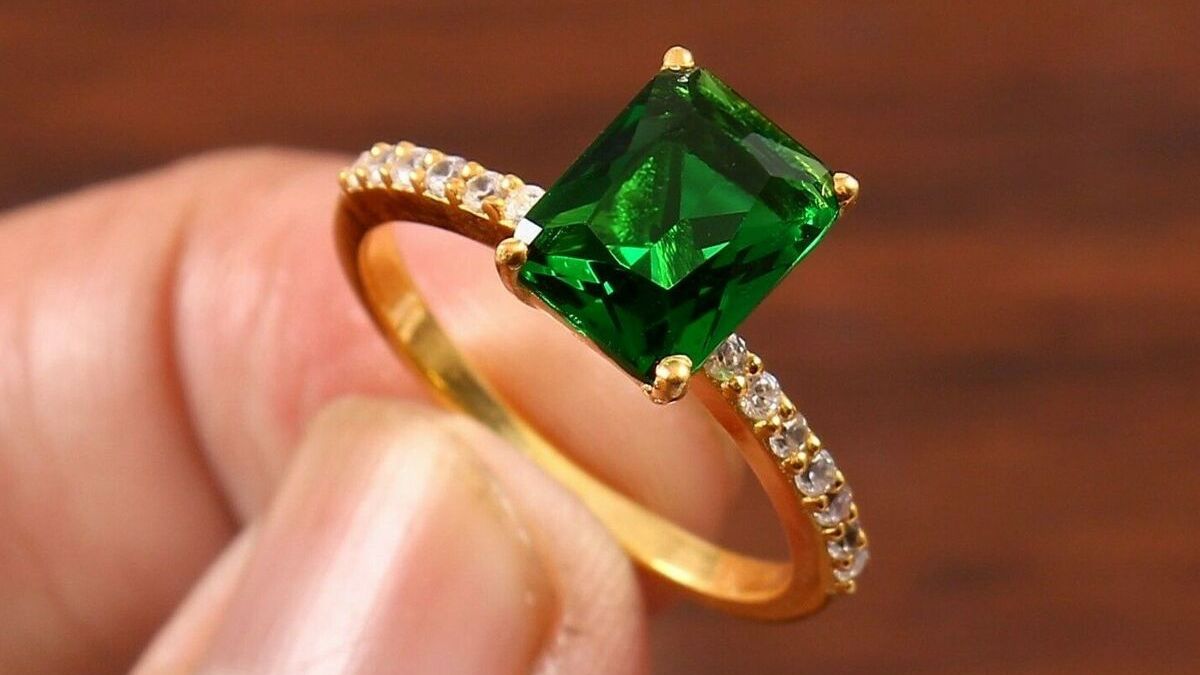 More specifically, for occasions as engagements which represent a deep desire to share the life together the emeralds are perhaps a suitable choice reflecting a firm commitment. A beautiful engagement ring carved around one of these spectacular gems is elegant and impressive as well. These stones come in a variety of shapes and cuts, and may be set in the classic solitaire ring setting in white or yellow gold, or as part of three-stone ring where the other two stones may be the dazzling diamonds or rubies or sapphires, or may be set as a cluster setting in an intricate designer ring setting.
For a unique one-of-a–kind emerald engagement ring, we suggest that the loose emeralds may be carefully chosen and then custom-made into a very special ring design. This way you are able to choose the specific color of the emeralds, like soft green, vivid green, intense green, medium green or deep green, and the size and shape. And also you may sketch a ring design for the special day or suggest a ring design to the jeweler, and place an order for the same.
These small efforts will help you to gift her a truly special emerald engagement ring for the memorable day.