Perhaps, walking up to a few jewelry stores with her and choosing a sparkling ruby ring for your engagement is convenient and also you have a wide selection to choose from. But, a ring specially designed by you for her, for the very special day in her life would make her happy and she would cherish each moment of it.
Designing a ruby engagement ring is a simple process. Choose an established jewelry store or an online jewelry shop that have the resources to facilitate you to make a ruby ring. The first choice that you would need to make is to select the ruby stone, more specifically, its size, shape, carat and price. It is suggested that all the ruby stones may be carefully previewed before finalizing on a single or more stones. Some of the beautiful and well-shaped stones for your ruby engagement ring are; princess-cut, cushion-cut, pear-shaped, oval-shaped, marquise-shaped and heart-shaped.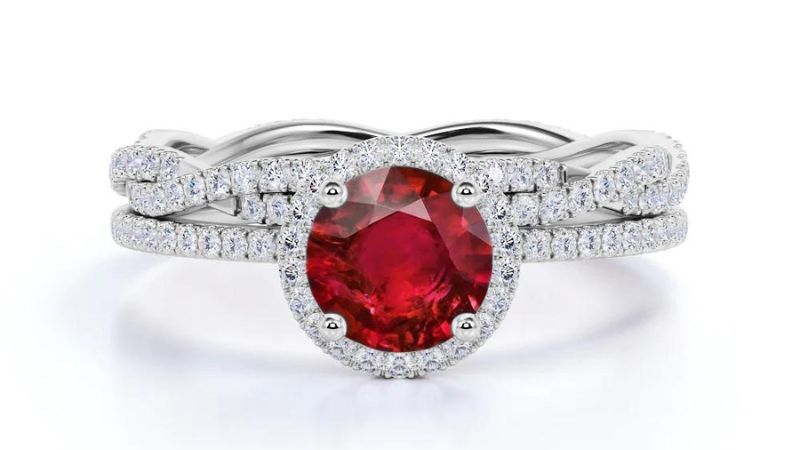 Then, you need to choose the ring setting; the popular choices are; solitaire setting, three-stone setting (where diamonds or any other precious gems is used), side-stone setting, matching bands setting and exquisite designer setting. Her preference with respect to her jewels, whether opulent or understated elegance must be taken into consideration when choosing the ring setting for the engagement. Finally, the type of the metal for the ring is selected; white or yellow gold, or platinum.
With these chosen choices, the preview of the image of the ruby ring will be provided by the jeweler. If the ring appears the same as you had designed for her, an order may be placed for the same. In a few weeks, you receive a ruby engagement ring specially designed by you for her.