Men have strong likes and dislikes with respect to any kind of personal jewelry. Therefore choosing an engagement ring for him may not be easy. They prefer rings that reflect a bold and strong appearance such as emerald rings. These deep green gems complement them, unlike the other light-colored gemstones which possess an inherent delicate appearance. Emerald engagement rings are perhaps the right choice for men for this memorable day in one's life.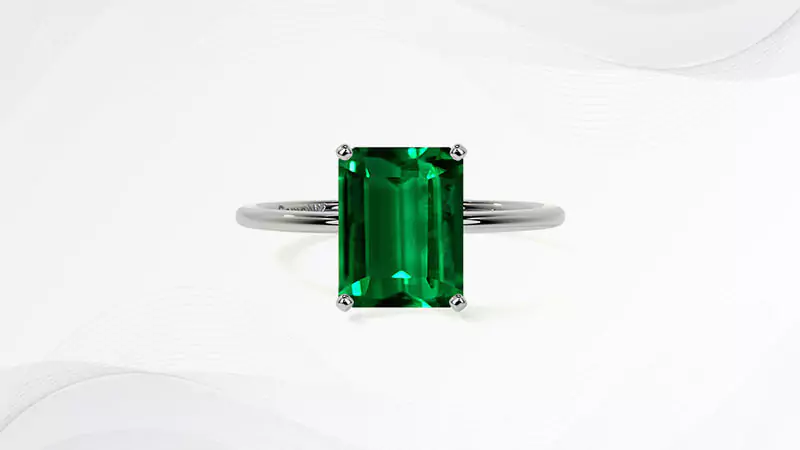 The round and emerald-cut emeralds are the favorite shapes for mens emerald rings whereas, the cushion-cut is the next preferred cut. A sturdy ring with a completely non-fussy straight design along with a high level of comfort is one of the properties that his ring must have if you wish to see it on his finger more often. Also, platinum or white gold metal perfectly blends with emeralds in the right amount of subtle elegance.
Some emerald ring designs here will help you to choose the most suitable one for him: emerald bezel set, emerald prong set, emerald bar channel set, emerald bar channel set ring with pave set diamonds, emerald bezel set ring with pave set diamonds and emerald bar channel set ring with channel set princess.
Keeping in view these guidelines, spend some time and choose a unique emerald engagement ring for him for the special day in your life.