Men are very choosy when selecting rings for themselves. Their distinct likes and dislikes with respect to the ring design, setting, metal, and cost make it a little difficult to choose one for them. A sapphire ring is perhaps a better choice for engagements. Available in many solid colors, these sapphires may be shaped and cut as desired and set in white metal or platinum which the men usually prefer more than a yellow gold metal.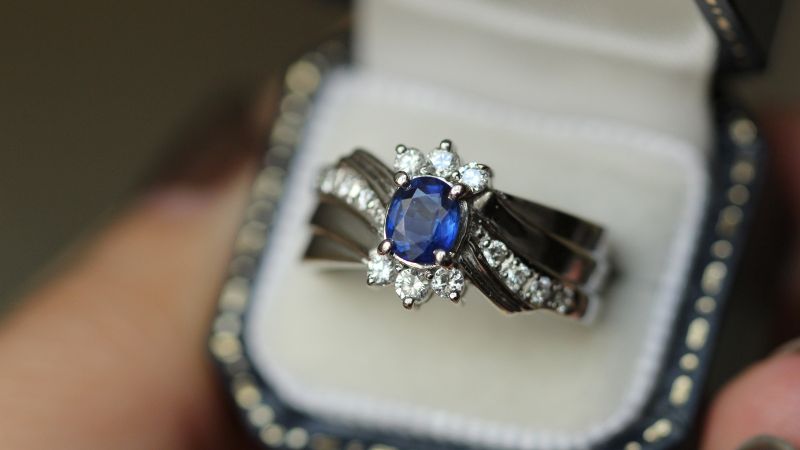 Round, emerald-cut and oval are popular shapes for sapphire engagement rings. Also, cushion-cut is a favorite cut among men for their sapphire rings. Here are some exquisite designs from which you may select: sapphire bezel set ring with pave set diamonds, sapphire prong set ring, and sapphire bar channel set ring with pave set diamonds.
The white metal band for men's sapphire engagement rings is more elaborate with elegant minute carvings to simple geometrical lines which are either parallel or intersecting or simple dots. These designs on the band accentuate the sapphire stones. Diamonds if used are very small in size and usually round-shaped.
Spend some time and explore more designs for men's sapphire rings for your special day. Also, it is advisable that you take your man along with you. This will help him to choose the most appropriate sapphire engagement ring for himself.