This birthday gift yourself something different and exquisite as well; a beautiful elegant emerald pendant. Most of us have jewelry with rubies and diamonds and perhaps even sapphires too, but, for reasons not known we shy away from the precious green gems. May be it does not accessorize well with most of our dresses in the wardrobe or its intense green color is not sparkling enough. But, this birthday we suggest that you buy for yourself a dazzling emerald diamond pendant and make a style statement.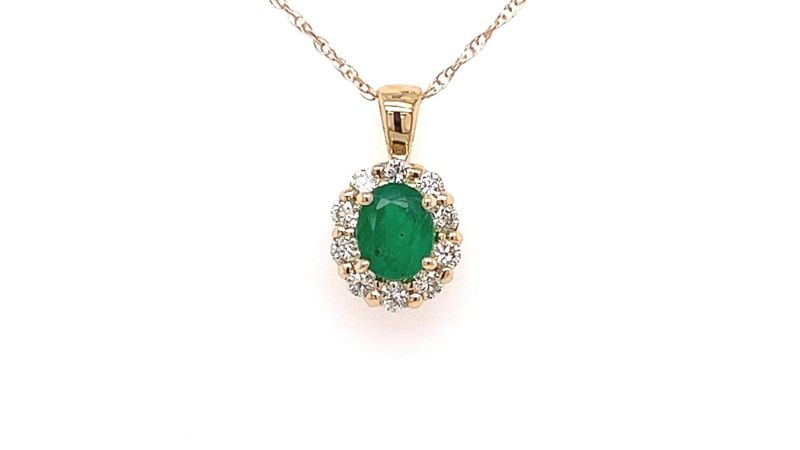 We agree that emeralds do not complement easily most of the colors in one's wardrobe, but, an extra effort may be made to choose a dress that perfectly accessorizes an emerald pendant. Though a solitaire emerald pendant is a timeless classic beauty an inclusion of few beautiful dazzling diamonds around these green gems give an exquisite piece of jewelry. And, for a special celebration as a birthday an emerald diamond pendant is the favored choice.
Here are few impressive designs for emerald diamond pendant for you to choose or custom-design one for the day; emerald-cut emerald with prong set round diamonds, pear-shaped emerald with tiny diamonds on its three edges, round emerald surrounded by a cluster of very tiny diamonds, oval-shaped emerald with round and pear-shaped diamonds on its side, and emerald of any shape with pave set diamonds of suitable cut.
Make your birthday more special this year with a mesmerizing green emerald diamond pendant.