For this special day in your life we suggest you custom-design a beautiful diamond sapphire engagement ring. Colorful sapphires when set along with dazzling diamonds either in an elegant three-stone ring design or a cluster-setting reflects unique beauty.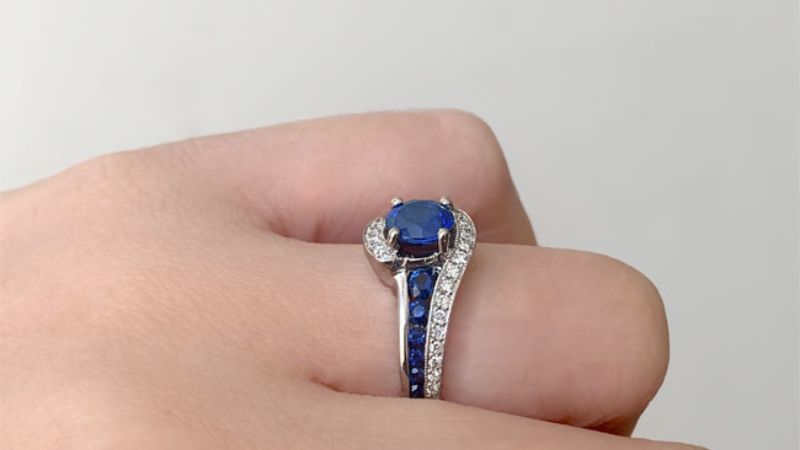 And, further if you desire to wear a truly special ring, custom-designing one is the preferred choice. Besides letting you choose the gemstones, their size, color, carat and cost, this process also helps you wear a ring which has a personal creative touch. The design is yours and the person who is going to wear is either you or your beloved, therefore, to be with the entire process of custom-designing is very special. Also, the joy of seeing the perfectly-fitting exquisite sapphire ring on this memorable occasion is a cherished feeling.
The process of custom-designing a ring is simple. Once a good jeweler is identified, a beautiful ring design has been sketched and the precious gems have been selected; the order may be placed. A trial fitting of the ring will be needed before finalizing the engagement ring. Thus, in a couple of weeks the ring is ready.
It just takes a few days of one's time to go through the process, but, you are able to wear or gift a very special sapphire engagement ring which would be cherished forever. Therefore, to make the celebration personal it is suggested you make that extra effort and custom design the ring.