The radiance of colorful sapphires blended with the brilliance of dazzling diamonds gives a splendid array of jewelry. Sapphire earrings are one of them. Though a solitaire ruby earrings or emerald earrings are more popular, a pair of earrings engraved with hand-picked sapphires and set in an elegant design with diamonds makes an impressive accessory.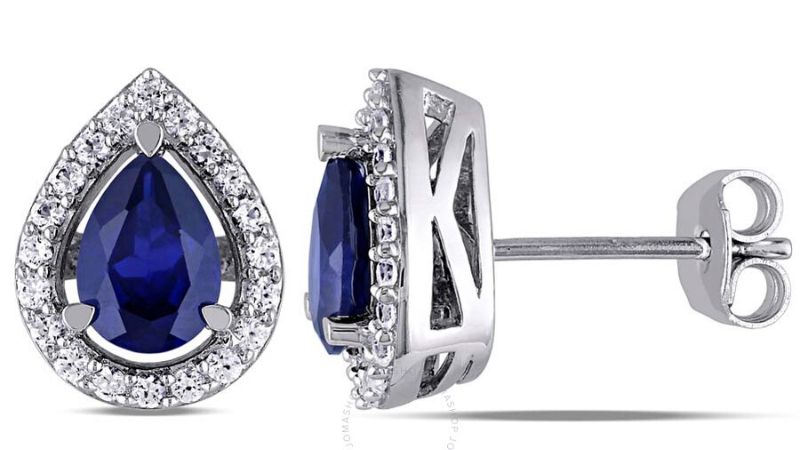 For choosing sapphire earrings, it is perhaps better to finalize the color of the sapphires in a way that it accessorizes well with some of your favorite dresses. Once the color is decided, you may like to search for the desired shape or cut. And then, a beautiful earrings design is needed which depends on your likes and dislikes. Whether it would be an intricate jewel or a simple setting may be decided. By including few diamonds in the design of the earrings it becomes spectacularly beautiful. With all these choices in view sapphire earrings may bought as pre-set or custom-made.
Few gorgeous designs for these gemstone earrings are: round blue sapphire surrounded by tiny round diamonds; square cut pink sapphire outlined with two rows of diamonds; round white sapphire with round side diamonds; pear shape yellow sapphire set in yellow gold; emerald cut blue sapphire set in white gold; untreated round yellow sapphire with small diamond around it and set in yellow gold; and emerald cut white sapphire set in yellow gold and which may be outlined with very small diamonds.
These designs are equally impressive for ruby earrings as well as emerald earrings. If your collection is yet to have a pair of gemstone earrings, it is suggested you buy one or place an order for the same.