Simply putting on a pair of earrings can get monotonous sometimes, especially if you are into fashion. So, why not experiment and stir things up by donning mix-matched earrings?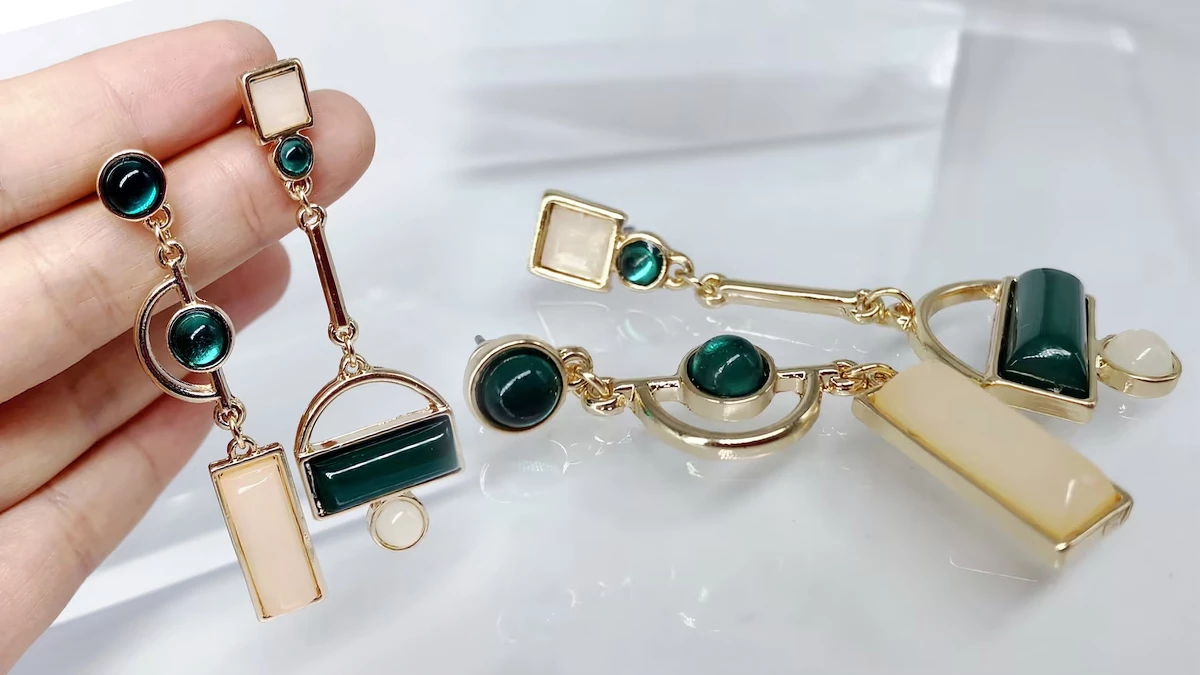 You might already know that mixing and matching different earrings has become a fashion trend. You can express your individual style in so many different ways. However, when you go through your collection of earrings and try mix-matching them, it might feel daunting to get the right pairing. Worry not! We've got you covered.
We want to help you emphasize the best of you. So, buckle up and continue reading our blog to learn a few fashionable and chic ideas for mismatching your earrings.
Experiment with your studs
Studs are one of the most underrated types of earrings, yet they are still in vogue. Play around with your stud earrings by mixing and matching them to create a stunning look.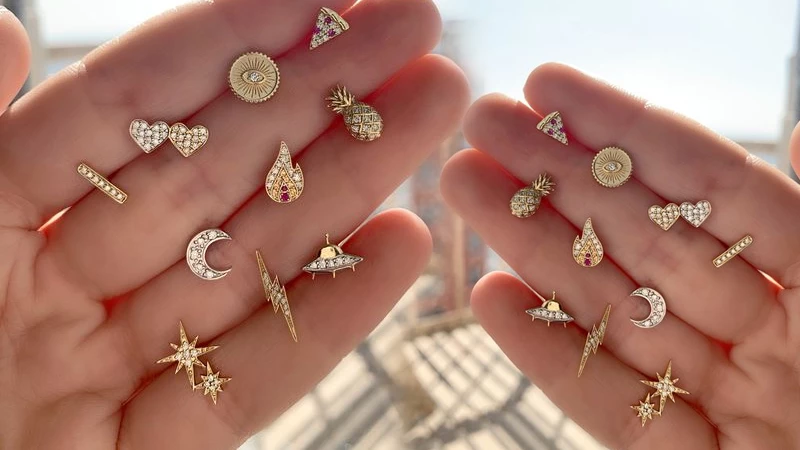 Pick a color scheme and stack a few stud earrings of different sizes and shapes to achieve a gorgeous look. If you have multiple ear piercings, it will be the cherry on top! Stud earrings are your perfect go-to earrings for mix-matching.
Play with the Earrings' Length
Who does not like being in the spotlight? With all eyes on you, you know your fashion sense is on point. Did you know that your earrings are enough to draw attention? Play around with the length of your earrings. Wear a small and dainty earring (like a stud) on one ear and pair it with a dangle or linear earring on the other side.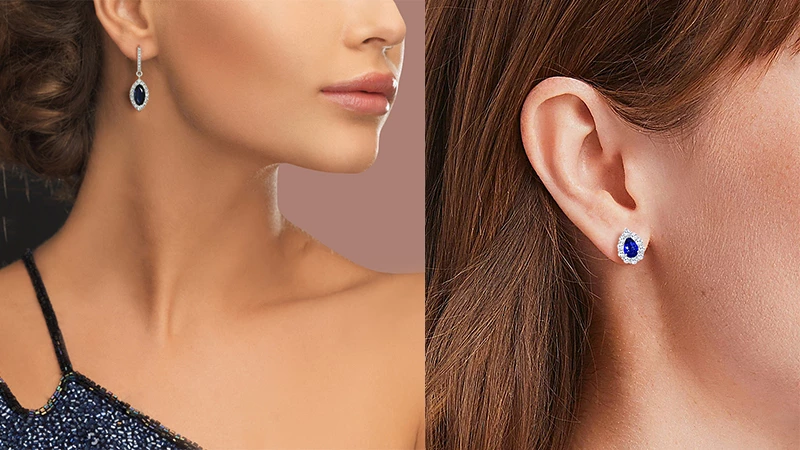 Donne a single statement Earring
Who said that mixing and matching your earrings mean you have to wear earrings on both ears? Wear a long stylish earring on one ear and style your hair in such a way that it emphasizes your ear.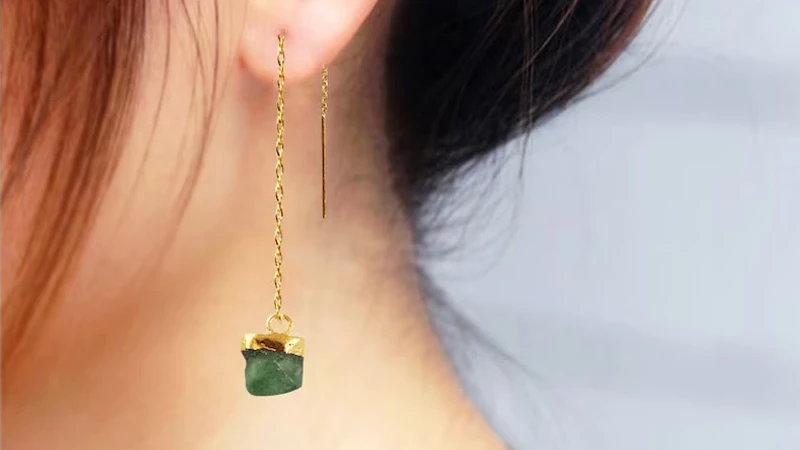 This mix-and-match style is definitely for you if you are going for a bold and chic look. Make head turns by styling your single statement earrings as you walk confidently on the street.
Go for contrasting colors
Add some color and life to your style with the help of beautiful gemstone earrings! There are so many vibrant colors available, everything from the fiery red rubies and the dazzling blue sapphires to the lush green emeralds and the beautiful morganites.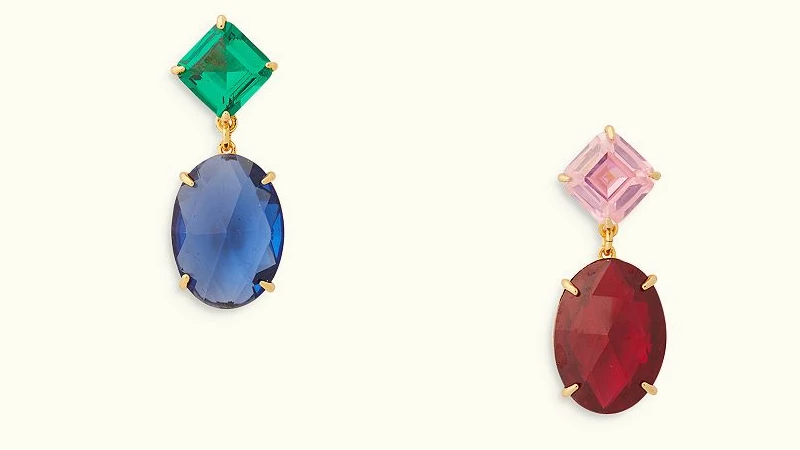 You can try too many mix-and-match combinations for every outfit. If you are a fashion enthusiast, you should definitely have mismatched earrings with a gemstone in your collection.
But wait! When we recommended contrasting colors, there's more to it. 
Earrings are also available in various colors, including gold, silver, and more. If you want to aim for the ideal mix-and-match combination, don't just stick with a single color. Experiment and explore. Wouldn't you say that silver and gold go well together?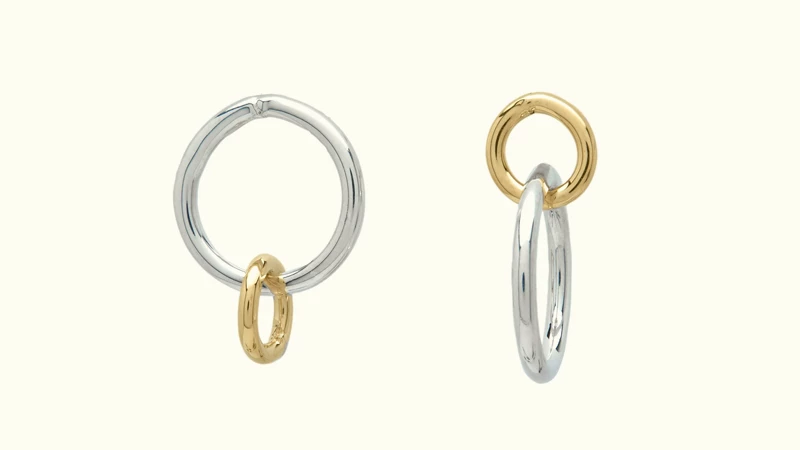 You don't have to stick to the same color combinations each time. Just make sure that the chosen colors also complement your overall outfit.
Add a bounce with a Hoop Earring
Our earring combination ideas are incomplete without hoops. After all, they bring a great bounce to our every step. But how about we stir things up and create a daring yet classy look? Pair a large yet minimalistic hoop earring with a subtle stud, and you are all set to serve looks!
Wrapping It Up
Earrings are one of those accessories that can either make or break our look. That's why it is best to not go overboard with them. And to our amazement, there are so many varieties available! 
There is a lot of room to experiment and create iconic looks with mix-matched earrings! Feel free to let your creativity run wild when playing around with different earrings. You can always use our tips to create eye-catching earring looks if you don't know how and where to get started. So, what's the wait for? You can also find some interesting and beautiful gemstone earrings at GemsNY!