Sapphire rings are increasingly becoming the favorite choice for engagements. Besides the various beautiful colors they are available in, sapphire engagement rings are the modern day style statement for the occasion reflecting elegance and fashion as well. To get the right look for the special day, it is necessary to blend the bold contemporary design with an elegant romantic appearance.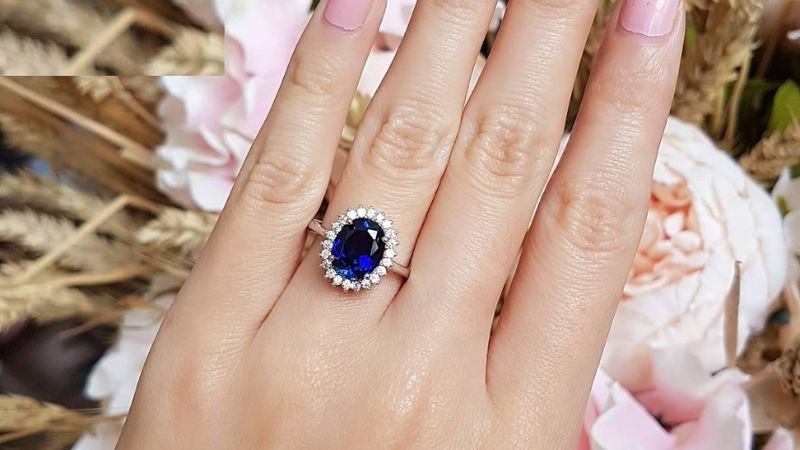 Beautiful variations of five elegant designs for sapphire engagement rings are given here. The color, shape and size of the sapphire stone may be changed as per individual's preference: Sapphire Tapered Cathedral Setting Solitaire Ring – a timeless classic design which epitomizes subtle elegance; Sapphire Cross Ridged Contour Setting Solitaire Ring – a beautifully shaped ring accentuating the deep-colored sapphire stone;
Sapphire And Princess Cut Diamond Three Stone Ring – an elegant ring with just the right splendor and shine; Sapphire and Round Diamonds Bar Channel Set Ring – the small sparkling diamonds beautifully accentuate the central sapphire stone; and Cushion Cut Sapphire Ring With Pave Set Round Diamonds – a spectacular yet elegant design for sapphire ring where the well-cut centre stone stands out among the dazzling tiny diamonds.
Whether these designs for sapphire engagement rings are crafted in white gold or yellow gold, or platinum, each ring is a wonderful piece of jewelry.