The hectic life perhaps does not leave you with any time for leisurely choosing a sapphire ring for your fast-approaching special day. But times have changed and it is possible to buy the sapphire engagement ring of your choice from home. A few easy steps help you in getting your ring delivered to your doorstep.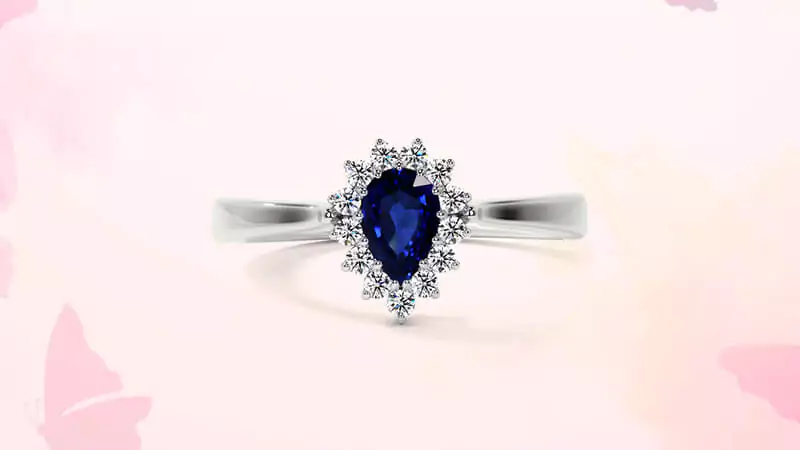 The first and very important step requires you to identify a good and reputed internet jeweler with whose resources and expertise you will design your own sapphire engagement ring. It is necessary to be assured of the jeweler's credentials in order to experience a smooth process of making a sapphire ring. The next step is to choose the ring setting from the various options available on that company's website.
The usual choices are; solitaire rings, three-stone rings, setting with side stones, setting with matching bands, and designer settings. Then, one needs to select the color, shape, and size of the sapphire and the associated stones if being used. Sapphires are available in many colors and it is advisable to choose the color complementing the color of the engagement dress. Also, sapphire rings in round, oval, pear, emerald, and princess-cut are popular but one may select heart, trilliant, marquise, and a few other unique shapes and cuts. Finally, select your choice of metal; white gold, yellow gold, or platinum.
With these chosen combinations of ring settings, sapphires, other stones, and metal, view the image of the ring on the company's site. If you are happy with what you see, then proceed further and place the order after reading the relevant terms and conditions, else, try some more combinations till you are completely satisfied. It must be remembered that this sapphire ring is for a very memorable day of your life and hence explore as many designs as possible before finalizing.