A wedding is not just about tying the knot and being called husband and wife. Nor it's just about the moon & stars and celebrating each & every moment together with much love & care. But it's also about being with each other through all ups and downs, no matter what while cherishing the company of each other.
Of all the nitty-gritty of the wedding, attire plays a significant role in making the wedding remarkable. While the bride and groom enjoy the limelight in their chic outfits, guests, including bridesmaids and groomsmen add glitters to the wedding through an array of wedding attires for men and women.
They say why the bride and groom should have all the fun at their wedding; it's time for everyone to have fun especially when you can do so with elegant attire! . So, if you're going to attend a wedding, I have listed some most interesting wedding attire options for men and women to bash the wedding.
Wedding Attire For Men
For The Groom To Be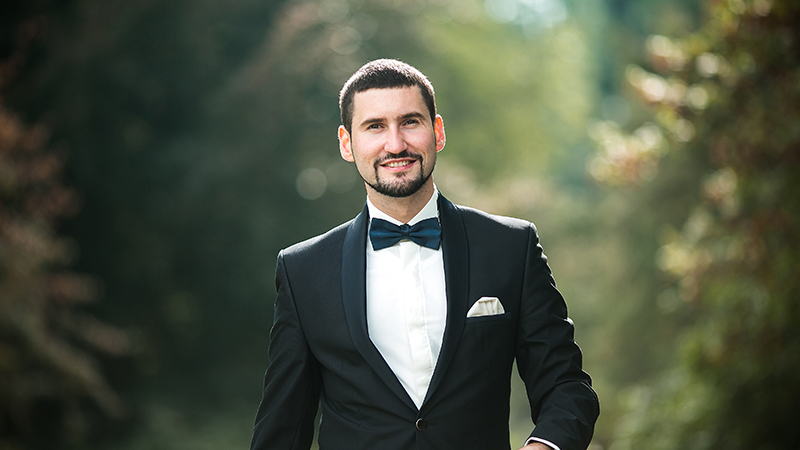 The pressure to look best at the wedding is on if you are to get hitched. While there are ample suit options for men to be the star at their wedding, you need to find out what outfit complements your personality best. If you love to follow traditional wear, go for tuxedos, or if you love to keep it simple, then formal suits are the best pick for you.                            
Beach Wedding Attire For Men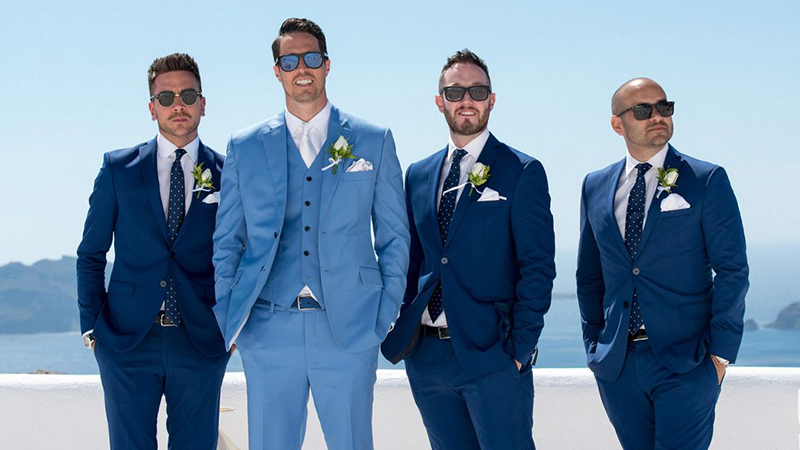 Beach weddings are always fascinating. The energetic oceanic vibes, gusting calm winds, and sound waves make you fall in love with the idea of a wedding at the beach. If you're attending a beach wedding, ensure your outfit matches the theme of the beach perfectly.
There are a lot of beach wedding attire options for men. Choose bright colors such as blue and tan to style yourself smartly for rocking the beach wedding. You can also opt for navy blue, bluish pink, muted peach, or grey to add character to your outfit.
If you're the one who is getting hitched, then a muted peach-colored suit will make the ceremony bright.
Casual Wedding Attire For Men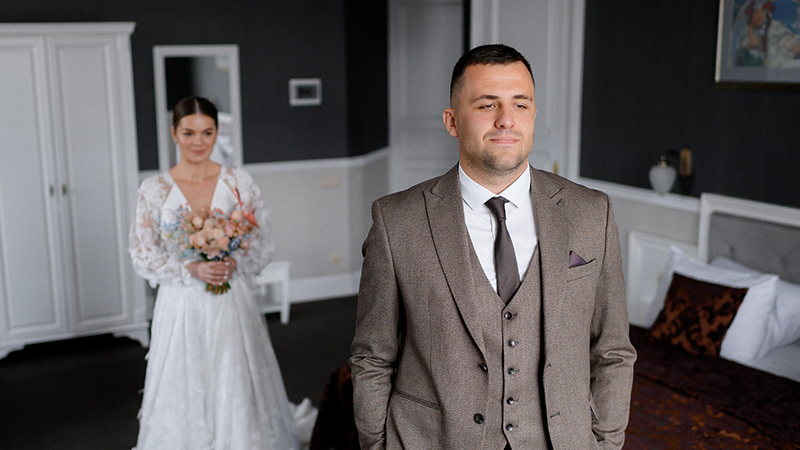 Wedding attire for men is segregated according to the theme of the wedding. It could be lavish, fancy, or simple. So, if the wedding theme is simple and formal, putting on a decent pair of suits and pants paired with matching shoes will make you look well-proportioned. You can go with casual blue, light grey, and grey suits to style yourself casually.        
Cocktail Wedding Attire For Men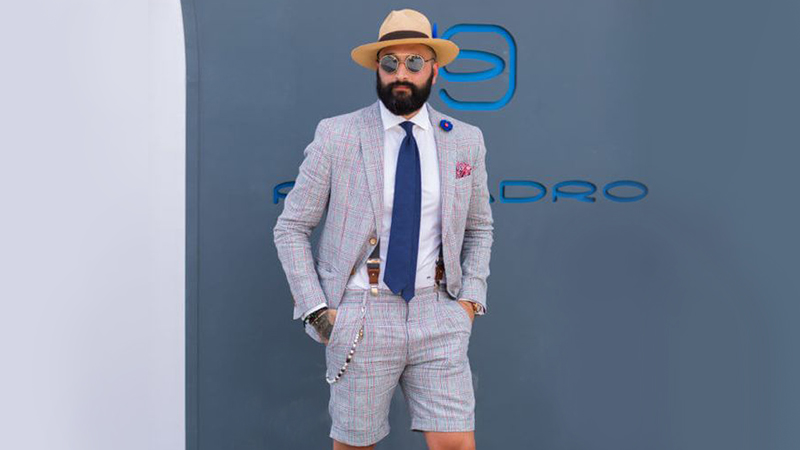 A cool wedding theme is incomplete without a cocktail dress code. The cocktail wedding attire for men is considered one of the simplest yet fun options to celebrate the wedding and have fun. You can put on any outfit you feel comfortable in for a cocktail wedding theme.
You can wear a suit, jacket, sports coat, semi-formal, or anything that makes you look handsome and comfortable. 
Summer Wedding Attire For Men
Love the clean weather and sunny days? Summer is the perfect season to get married. If you're walking down the aisle in the spring or summer season, blue and grey color suits make perfect wedding attire for men. These colors also make an ideal choice for a summer wedding. So, if you've decided that a beach will be your wedding destination, blue and grey will make the perfect beach wedding attire for you.
Wedding Guest Attire For Men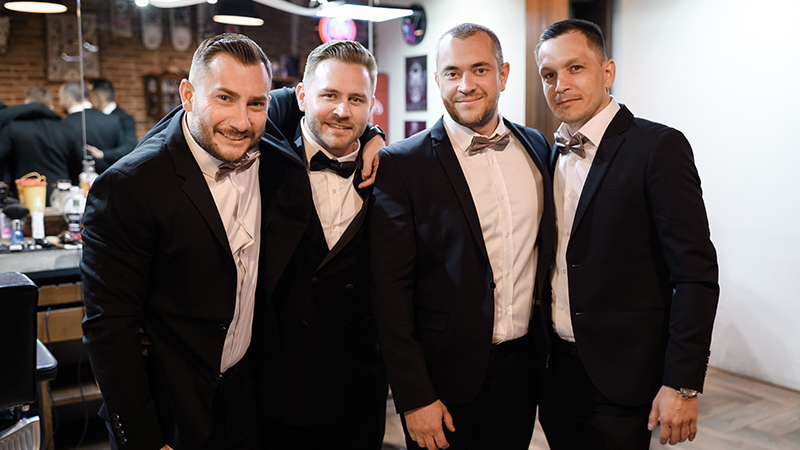 Wedding attire is totally dependent upon the theme of the wedding. If the wedding theme is simple at the beach, bright-colored outfits are preferable. And if the wedding theme is fancy, dark-colored suits will spread the charm at the party. 
Wedding Attire For Women
For The Bride To Be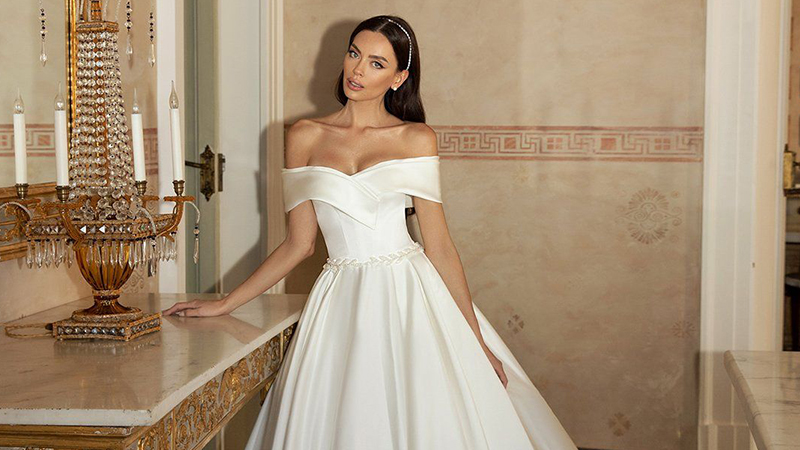 A wedding gown for the bride-to-be should be elegant and timeless because it will remind you of the sweet memories and the oath you both took together. You have many wedding attire for women options that will turn all the lights on you and make your wedding worth remembering. If you want to keep it simple and sophisticated, then backless, A-line, and off-shoulder gowns will make you look radiant. Or, if you want to make it grand, a lace wedding see-through dress with intricate details will make your man fall for you all over again.
Beach Wedding Attire For Women
Beach weddings are all about sunny days, gentle wind, and a romantic dinner on the beach side. Keep it simple and elegant with beautiful minimalist gowns. You can prettify yourself with a floral design deep V-neck gown or strapless gown paired with gorgeous diamond earrings and a solitaire necklace. This will make perfect wedding attire for women and make the wedding extravagant.
Summer wedding attire for women also entails simple and elegant gowns like beach wedding attire. So, if you're getting married in summer, you can consider the beach wedding attire to look adorable
Casual Wedding Attire For Women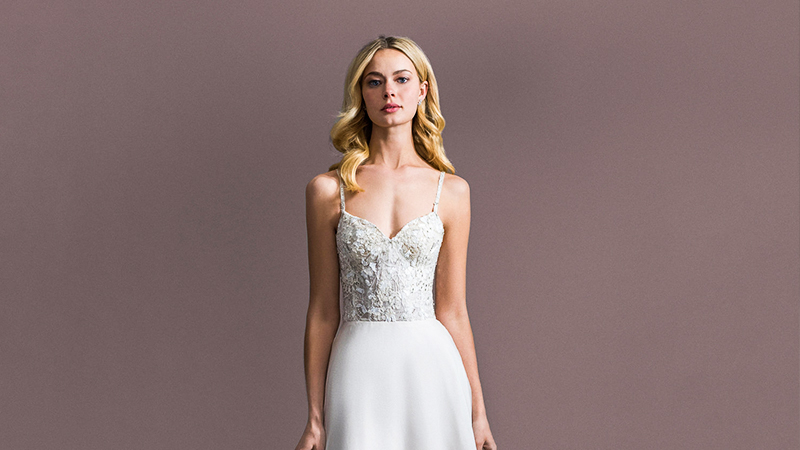 When you want everything formal and simple at your wedding, a casual wedding theme is perfect. A casual wedding is like keeping it uncomplicated and laid-back instead of grand celebrations. Some intriguing gown options include an off-shoulder gown, an A-line slip wedding gown without any fancy detailing, and a lace slip gown that makes a perfect casual wedding attire for women. You can adorn yourself with an off-shoulder gown to match the grace of the gown along with some minimalist jewelry such as earrings, a ring, and a pendant.
Cocktail Wedding Attire For Women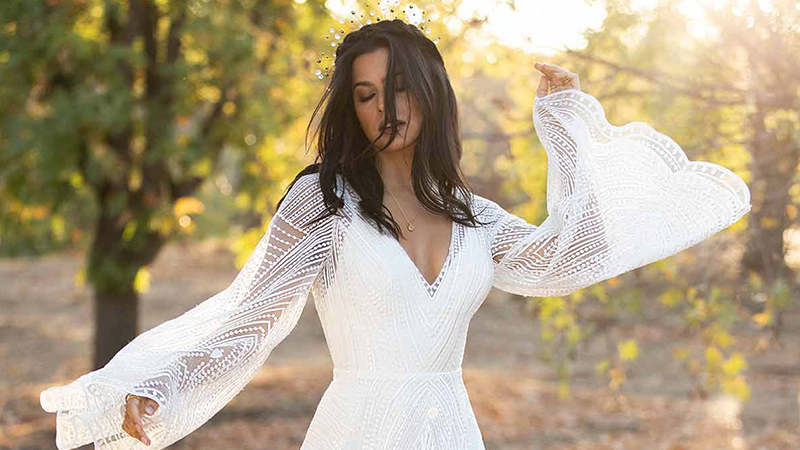 Don't go the traditional way of getting married. Instead, do something different and unique. A cocktail wedding theme allows you to wear whatever you want and feel comfortable. Flared Sleeves & Crochet Detailed gown will make a perfect cocktail wedding attire for women to rock the wedding. Try something funky and wear sneakers with a wedding gown while leading to the altar.
Wedding Guest Attire For Women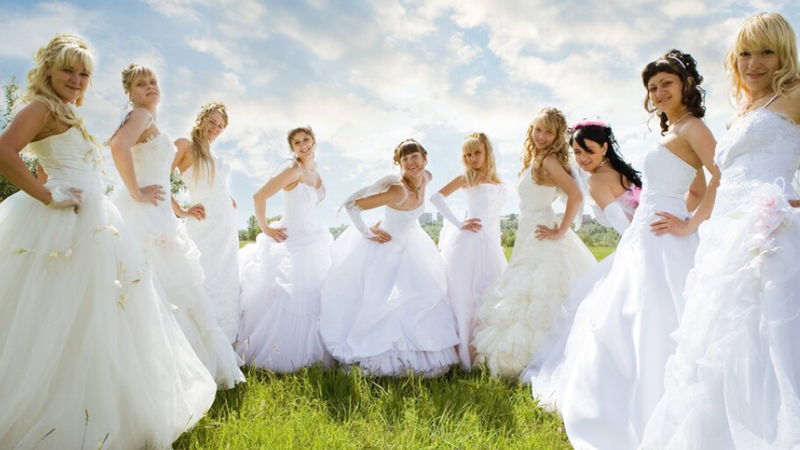 When it comes to women guests at the wedding, there are a great many options for them, such as semi-formal attire being more popular among guests. However, they can experiment with their dresses to make a unique style statement at the wedding. Evening gowns and printed midi dresses are the two best options to make the party glamorous. 
Match the grace of your wedding outfit with a decent piece of jewelry. Walk down the aisle proudly and make your marriage a moment you both will cherish forever.