Gemstone bracelets are beautiful elegant jewelry which any woman would cherish in her jewelry collection. This anniversary you may surprise her with an intense blue sapphire bracelet or a vivid-red ruby bracelet. Or choose a mystic-green emerald bracelet for the special celebration.
Besides being a perfect accessorizing jewel, gemstone bracelets add a graceful grandeur to the entire appearance without being too opulent. The slim bracelet resting comfortably on the wrist accentuates a woman's attire beautifully. Sapphires, rubies and emeralds are interlinked in yellow gold or white gold to form stunning bracelets.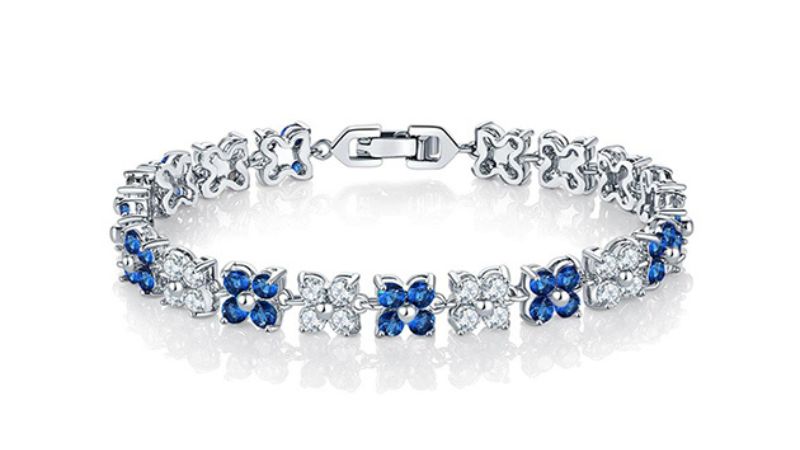 With her preference in view you may select a bracelet with small gemstones or big gemstones, yellow metal or white metal, s-linked or direct–linked, closely-set gemstones or loosely-spaced gemstones and specific shape of the gemstones. And, for an added royal splendor you may request the jeweler to add few dazzling diamonds on the gemstone bracelet. A bracelet immediately attracts attention being a larger piece of jewelry; therefore, it is necessary to buy one which complements her personality and also is entirely as per her likes and dislike in order for her to be comfortable wearing it.
Gemstone bracelets are a contemporary fashion trend and she would be happy to move away from the traditional ring and receive a unique gemstone bracelet this anniversary.