The festive season is around the corner and soon people will gather and start exchanging gifts with each other. This is the perfect time when you can make this Christmas special for your girl. Is jewelry a good Christmas gift? Well, of all the gift ideas, a piece of glittering jewelry for your girlfriend would let her know how much you adore her. 
But it's not that easy. Buying your girl a Christmas jewelry gift that infuses the epitome of emotions and conveys your endless love to her is a nerve-wracking task. What to pick and what not is so confusing, right? 
No worries. I have curated the top 7 Christmas jewelry gifts for your girlfriend that will make her festive season outstanding and amplify her love for you. 
Engraved Jewelry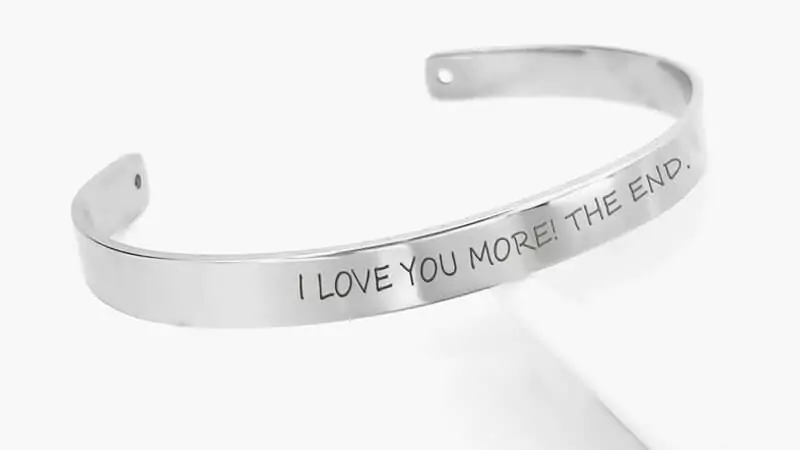 What's the best way to make her jewelry gift more personal and meaningful to the woman of your dreams? Well, gifting her a piece of jewelry with a personal message engraved on it will do wonders for you. This Christmas jewelry gift for your girlfriend will make her realize that you think of her always. 
You can engrave any message you want to make the jewelry special and remind her of you every time she looks at it. The engraving on the jewelry will also signify the depth of your relationship and make her feel your undying love for her. 
Bejeweled Designer Watch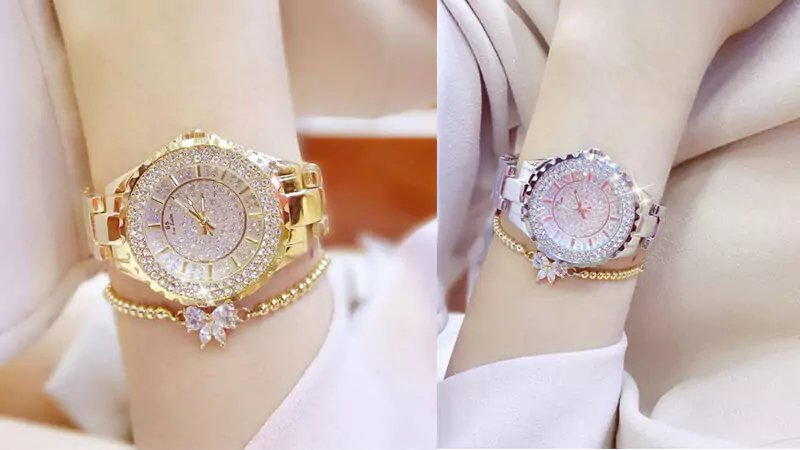 If she loves to flaunt her unique style with sparkling wristlets, then gift her a designer watch embellished with diamonds this Christmas. The sparkling diamonds on the wristwatch will make the best Christmas jewelry gift and boost your partner's confidence whenever she goes out wearing it.
Diamond Pendant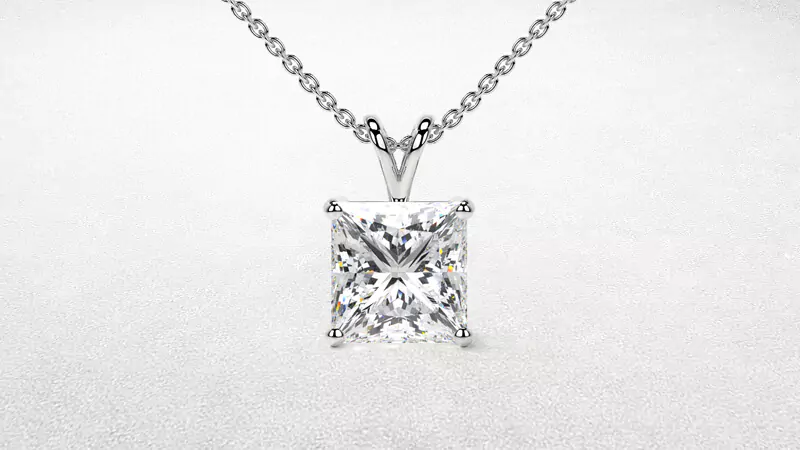 Meaningful and thoughtful, a pendant is a perfect package of emotions and sentiments and makes the best Christmas jewelry gift for your significant other. The ornamentation of diamonds on the pendant will boast a sparkling appearance that will make the jewel look elegant and unique. Choose the right metal to bring out the beauty of the diamond pendant. Platinum will make the perfect combination with diamonds and draw attention to her collarbone.
Ruby Engagement Ring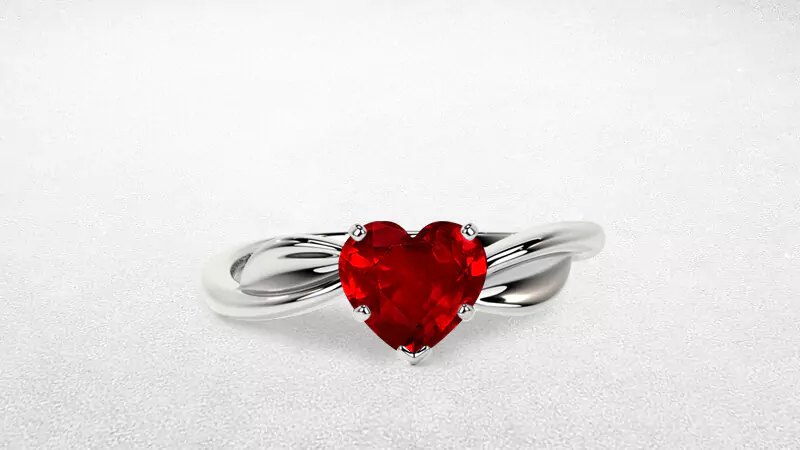 Words may not be enough to say how much you love her but a gorgeous piece of jewelry will surely do. If you're planning to propose to your woman this Christmas Eve, then a dazzling ruby engagement ring will be the right choice for her. The ruby ring will echo your deep-hearted feelings for her and add a romantic touch to your girlfriend's persona. 
Ruby is also a symbol of true love, passion, and devotion and when you gift this jewelry to your girlfriend, she will surely go head over heels. So, start a new chapter of your life with your partner this Christmas with a magical ruby engagement ring.  
Dangle Earrings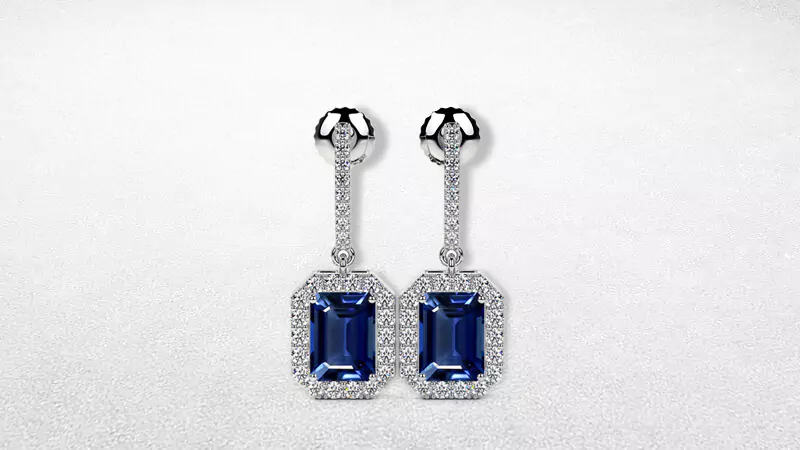 Dangle earrings are probably the most simple and sophisticated gifts you can give to your lady to make this festive season remarkable for her. Whether she goes to a party or on a date with you, the dangle earrings will elevate her charm and make her look confident. The dangling part of the earrings will highlight her neckline and surely turn heads for a second look. You can choose any gemstone for her dangle earrings to design a unique pair of earrings. Sapphire, diamond, and emerald green stones are some of the best picks for dangle earrings as a jewelry gift for your girlfriend.  
Two-stone Engagement Ring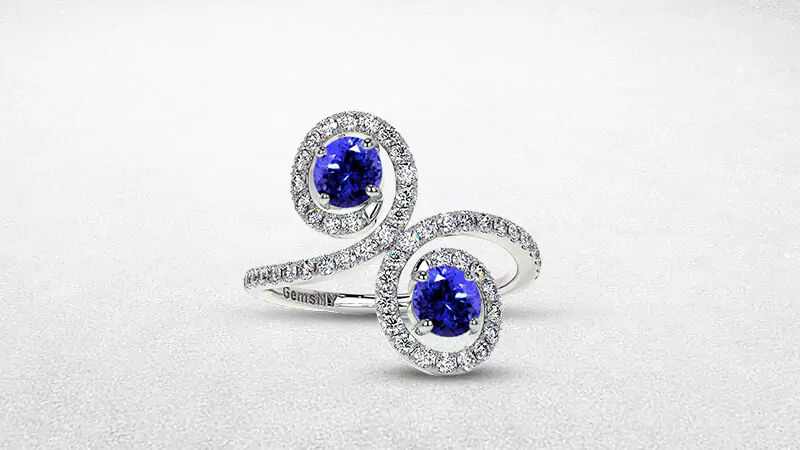 You both have been in a relationship for a long time and now you're thinking of giving it a status. Well, what can be a better day than Christmas to propose to your love and ask her to be yours forever?  
No other ring can best portray your eternal love for her than a two-stone engagement ring. The two stones in the ring are a symbol of two souls getting intertwined forever. She will be on cloud nine when you get down on one knee and propose to her with the stunning two-stone engagement ring. This ring will be the best Christmas jewelry gift that she will cherish forever. 
Pro Tip: Embed the birthstone of yours and your partner to make the ring more meaningful and romantic. 
Sapphire Infinity Pendant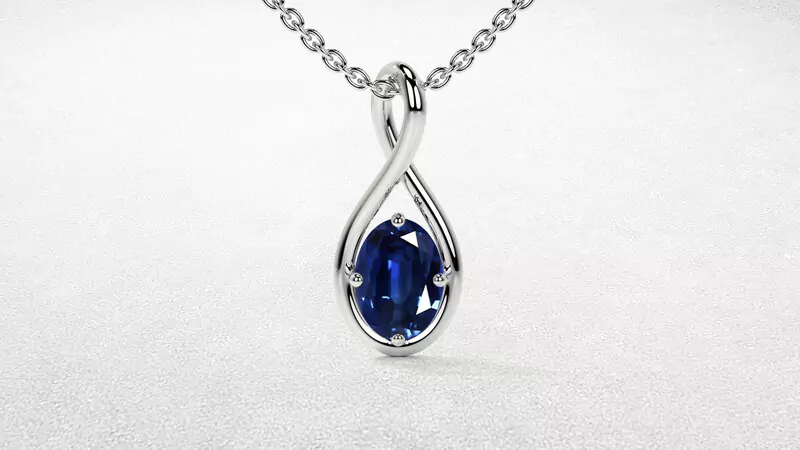 There are millions of ways through which you can express your feelings to her but a sapphire infinity pendant is perhaps the most romantic way to say how much you love her. This pendant will be the best jewelry gift on Christmas and make her feel your infinite love for her. Sapphire in the infinity pendant setting will add a royal touch to this piece of jewelry. Gift your never-ending love and care to your partner in the form of a sapphire infinity pendant as a Christmas jewelry gift to make this festive season special for her. 
Wrapping Up…
If you've been waiting for the perfect time to express your feelings to your partner, then Christmas is the best occasion to confess your love for her. Customize the best jewelry gift for your girlfriend as this gift will let her know how precious she is to you. Go for a romantic date with your partner and surprise her with a precious Christmas jewelry gift. She will be on top of the world when you surprise her with a piece of marvelous Christmas jewelry gift.