Ruby rings when chosen for memorable occasions such as engagements not only need to be very beautiful but also expected to be unique. The red rubies reflect warmth and passion which symbolize promises & engagements and therefore are very appropriate for the occasion. In order to create impressive ruby engagement rings, extra attention must be given to design, ring settings and size & shape of ruby stones along with the other associated stones. 
A selection of five exquisite designs for ruby rings presented here will help you to choose your special engagement ring. 
Here are our top three choices for subtle elegance and a little touch of splendor.
1. Ruby three stone ring with marquise cut diamonds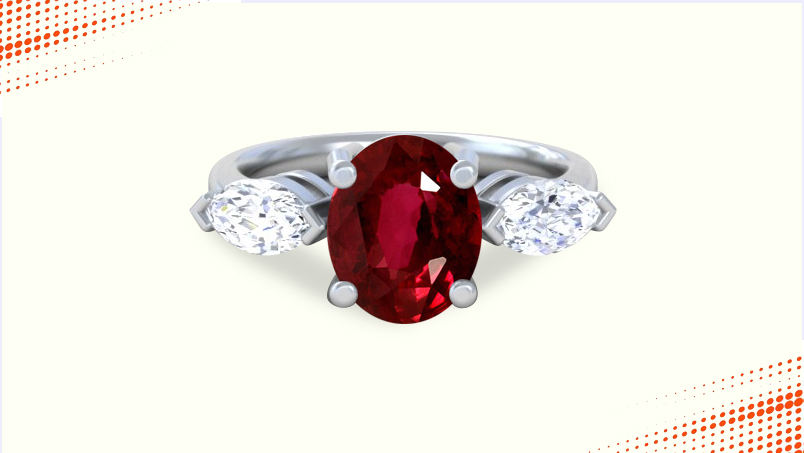 This 18K white gold ring beautifully blends with any attire. Engagement is a historic and memorable occasion where everyone puts their best foot forward. This is more so with the engaging couple who is going to be the center of the attention. This ruby ring not only creates an aura of splendor around the wearer but also invites others to go for it if their moment is also in the air.
2. Princess Diana replica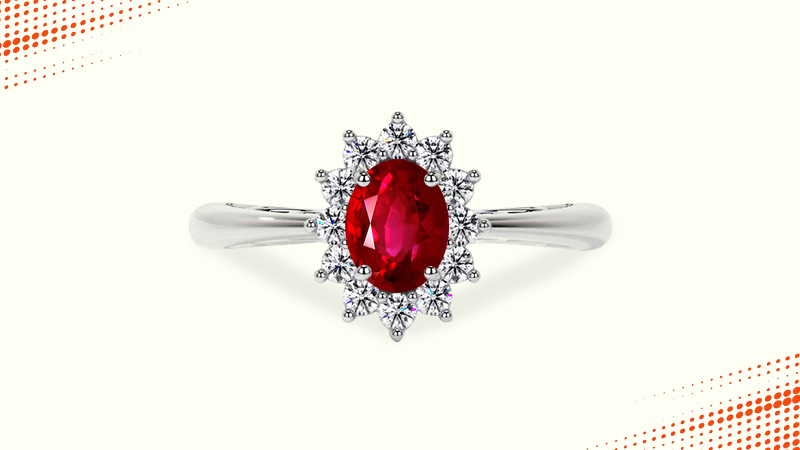 A ruby ring inspired by Princess Diana's famous sapphire engagement ring is like reinventing the ring all over again. Though Di's ring is already a worldwide rage, the design is even more spectacular with rubies. This replica can be made with a wide variety of ruby since the red color of ruby comes in different shades. You can also put your creative hat on to experiment with the design of the ring and choose accent stones other than diamonds.
3. Ruby round cut with prong set diamonds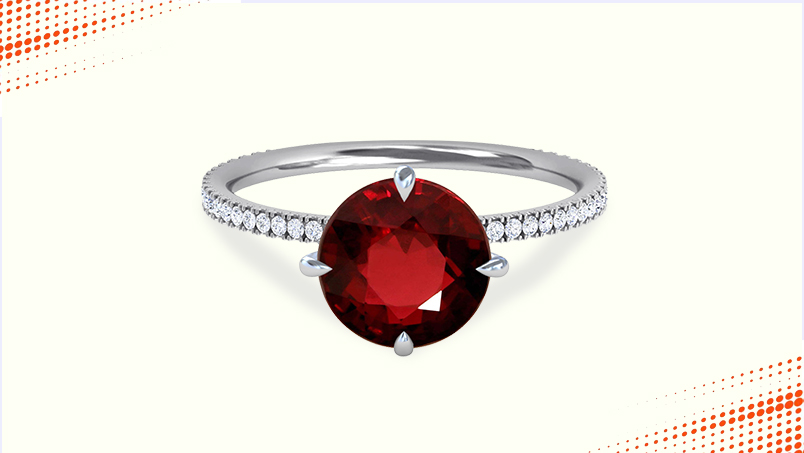 This ring is a timeless classic design which is simple yet draws a lot of attention. The company of diamonds with the red ruby nestled in between renders this ring an unparalleled charm. Before the advent of high precision modern equipment rubies were shaped by lapidaries with a lot of manual work. Today a round cut ruby represents precision of the modern time along with the nostalgia of the past. This ruby engagement ring is a perfect choice for those who want a blend of convention and modernity.
In our top five picks for ruby engagement rings the next two are the intricately designed and spectacularly crafted designs for ruby engagement rings:
4. Ruby ring with round and kite shaped diamonds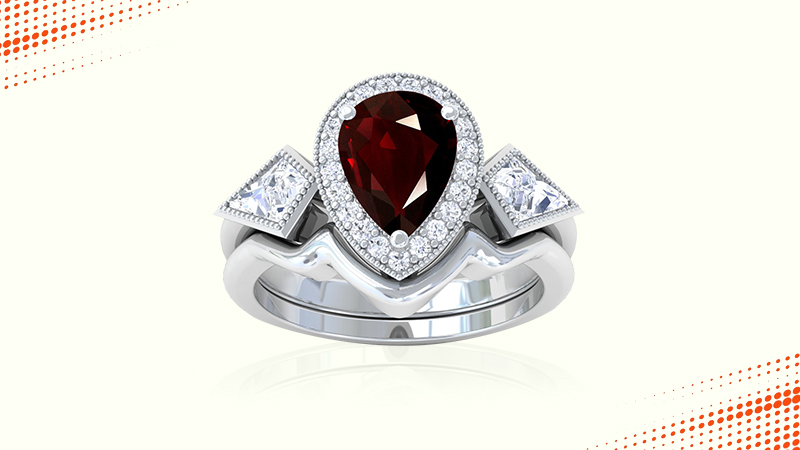 This ruby ring is a unique and opulent piece. Kite shaped diamonds are uniquely cut stones which require extreme precision and craftsmanship. A ruby gemstone cradled between round and kite shaped diamonds is a symbol of unique love. Ruby engagement rings with such sublimity are bound to invoke the feelings of love and commitment.
5. Cushion-cut ruby ring with round and princess cut diamonds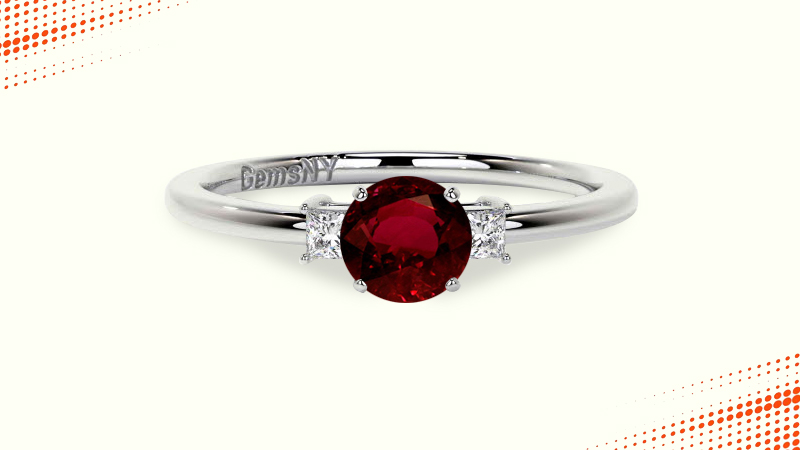 A cushion cut ruby offers best of both worlds – the round and the square – with the functionality of being unobtrusive. Moreover, a cushion cut ruby is known to exhibit extraordinary brilliance to match the unchallenged fire of diamonds. Princess cut diamonds in this extraordinary ruby ring is sure to make your love feel like a princess.
All of these captivating designs may be made in yellow gold for an ornamental touch or in white gold or platinum for an understated elegance. Spend some time and choose the best for this very special day.