Sapphire rings are good gift choices for birthdays for a friend, spouse, or even a close colleague. Sapphires are not as expensive as rubies and diamonds, and a beautiful well-shaped sapphire set in a solitaire setting makes a unique and affordable birthday gift. Even genuine sapphire rings may be bought off-the-shelf without the need to pay in installments.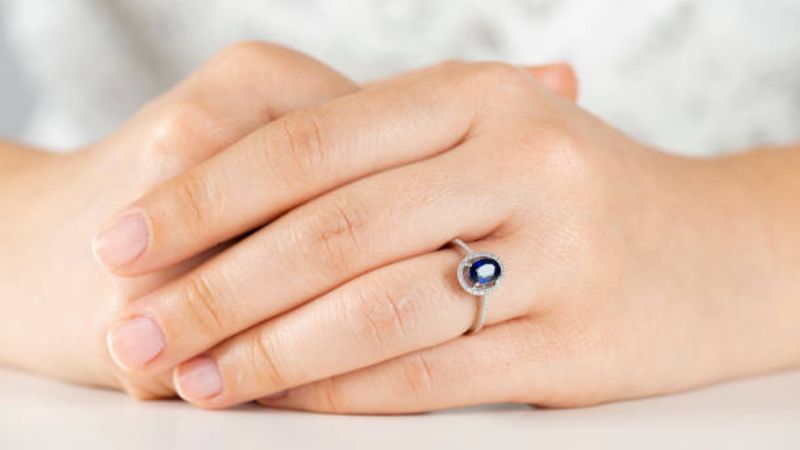 To save more cost, one may design solitaire sapphire rings with a little help from the expertise and resources of an Internet jewelry company. To begin with, a suitable ring setting needs to be chosen, some beautiful choices are; four prong solitaire ring, tapered cathedral setting, ridged contour setting, four-prong knife-edge solitaire setting, antique solitaire setting, and ridged top solitaire setting.
Some of these solitaire ring settings when crafted with a nicely-cut sapphire stone make elegant sapphire engagement rings. Once the setting is chosen, proceed further to choose the shape of the sapphire. A few popular choices are; princess-cut, cushion-cut, marquise, heart-shaped, oval, pear, and round shapes.
Then, finally, the type of metal for the ring needs to be decided, whether it be white gold platinum, or yellow gold. With these options, we suggest that you browse the sapphire rings that fall within your planned expense for the gift. It is advisable to check if you are designing genuine sapphire rings with the jeweler by requesting for authenticity certificate from reputed gemstone laboratories.
Thus, in a few easy steps, a beautiful solitaire sapphire ring is ready to be gifted to someone dear to you. Or by adding a few sparkling diamonds, exquisite sapphire engagement rings may be creatively crafted.