Sapphires reflect youthful vibrancy and warmth, very similar to what siblings share. Therefore, if you would like to present your sister something special which is valuable, precious and something which she would be able to use, then perhaps, jewels engraved with sapphires are a good choice. Also, the many beautiful colors that sapphires are naturally available in make it beautifully elegant.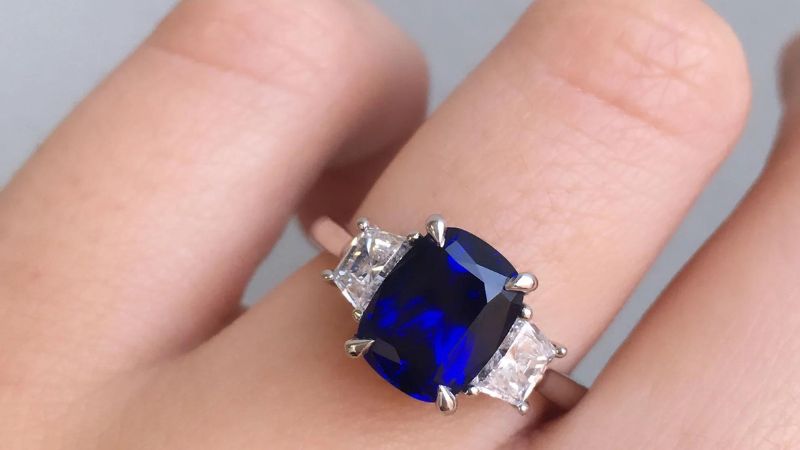 Though sapphire studs, pendants and bracelets are also suitable for gifting, a sapphire ring is more personal and hence, a better form of jewel for presenting to your sister. Many beautiful variations ranging from classic solitaire setting to opulent cluster ring setting are available at established jewelry stores; you may select one according to your sister's preference.
If her likes are simple and elegant, then some beautiful designs are; round white sapphire tapered cathedral setting solitaire ring, pear shaped pink sapphire solitaire ring, oval cut blue sapphire solitaire ring, cushion cut white sapphire three stone ring with princess cut diamonds, and oval cut sapphire with bezel set solitaire ring.
And, if your sister prefers a little more splendor and shine then choices are; pear cut blue sapphire ring with pave set small round diamonds, round pink sapphire and round diamonds prong set ring, round shape yellow sapphire and diamonds bar channel set ring, emerald cut sapphire and tapered baguette diamonds three stone ring, and cushion shaped sapphire ring with channel set round diamonds.
Besides these few beautiful sapphire ring designs, you may also choose to design one and get it custom-made. For her next birthday, surprise her with a sapphire ring and see her smile.