Gemstones and jewelry adorned with them have fascinated our hearts for centuries. Ever since humans discovered gemstones and metals inside the earth's womb, they have been enchanted by these gemstones' brilliance and hence have incorporated them into their lifestyle to beautify themselves. As the tales of these wonderful gems spread from one kingdom to another, more people started trading in them and the vendors soon became wealthy.
As gemstones and jewelry became more accessible to commoners other than aristocrats, the gemstone jewelry business flourished over time and the market value of these stones & the jewelry made out of them rose significantly, and it has remained a profitable venture to date. However, ignorance and lack of experience & knowledge about the operations of a gemstone business can lead the business owner to heavy losses. So to lower this risk factor, we will be discussing below what one needs to know before starting a gemstone business.
Starting With Gemstone Business
If you are into gemstones and want to pursue a career in this field, then there are numerous factors you need to consider such as, what is the procedure to carry out the business, who are the vendors you should associate yourself with, and where to purchase the genuine gemstones from. Just like any other occupation, dealing in gems is also an art that comes with time and patience. So let us go through the following pointers to understand how to lay the foundation for a successful gemstone business.
Collecting Information About Gemstones
Before starting any profession you need to know about its basics, involving theoretical and practical knowledge about how things work in that particular industry. Talking about the gemstone business, you need to have an in-depth understanding of the gemstones in general or the ones you are going to deal in, including pointers on the measurement of their quality factors and price controllers. Though there are numerous courses available online, the best way would be to gather practical training in this field since gemstones are all about their color, clarity, cut, and carat weight which could be best analyzed in person rather than by learning through pictures only.
Deciding Which Gemstone Business to Set Up
The next step would be to make a decision about what form of business you wish to set up with gemstones. It could be a partnership company, a promotional store, a marketing firm, a stall at trade fairs, online selling on leading shopping websites, etc. You could begin with one or a few of these and could expand further with time to create your loyal customer base. You can research your business target locations, people, and traders to get an idea about what is more popular in the market and to get acquainted with the locals for building your own network.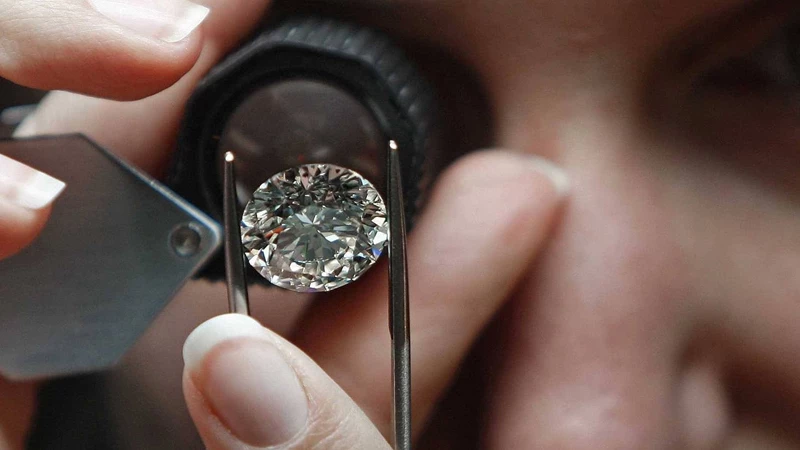 Arranging Finances, To Begin With
Once you have decided what kind of business suits you the most, you need finances to kickstart. One thing that is most fascinating about gemstone investments is that their market value never depreciates as much as that of metals and other investments, which means whether you have invested your own funds or borrowed them from a money lender, your money is in a safe place. But for this to happen, you need to invest in quality gems to generate a high return on your investment. If you have invested in fake or low-quality gems, then you can't expect to earn a profit on reselling them.
Purchasing Gemstones For Reselling
If you are to sell gems as a retailer, then it is essential to know where to make a purchase at the best possible prices. Well, the answer to this question is very simple, for a better price, you must purchase the stones directly from their miners and cutters rather than buying them from wholesalers who in turn purchase from these primary vendors only. Also, make a bulk purchase rather than placing small orders. Now, what is most important during this process is to have an eye to differentiate between what's real and what's fake or what's natural and what's artificial to lock a genuine deal.
Maintaining Documentation of Trading
To start your business, you need to stock quality gemstones first for which you have to contact a reliable wholesaler who gives you reasonable prices for your initial purchase. However, maintaining proper documentation of your trade activities on paper and on an online platform to keep track of your finances and taxation is equally important. Beware of vendors who deal in conflicted or stolen gems to avoid being scammed, especially by online marketers. Investigate the origin and ownership of the gems you are going to purchase by verifying authentic certifications and proof of ownership from trusted sources.
Setting Up Market For Your Purchase
As everyone knows, with the spread of online communication, even remote businesses have been able to market their offerings to a wider audience who are in search of unique and exciting products. Today, almost every business has gone online to increase its sales in overseas markets. So once you have created a substantial place in the local market, you could introduce your product offerings to the international audience and increase your profit. An effective marketing plan can enhance your online presence among the target population and give you an upper hand over your competitors.
Conclusion
In the 21st-century business environment, firms compete neck to neck to retain their existing customers and to attract new ones to expand their market but this task is not as easy as it sounds. Your gemstone company can create wonders, all you need to do is be consistent and honest in your dealings then you will survive in the market. For more such informative articles, browse The FadPost to get acquainted with lots of information on a wide range of gemstones, including birthstone gemstones and jewelry.