For this birthday, we suggest you plan ahead and design a pair of beautiful ruby studs or perhaps sapphire studs if the colorful gems appeal you more. Besides the option of choosing studs from an array of pre-set studs, the creative way of designing and getting the studs made through a jeweler is satisfying and also you own one-of-a-kind ruby studs.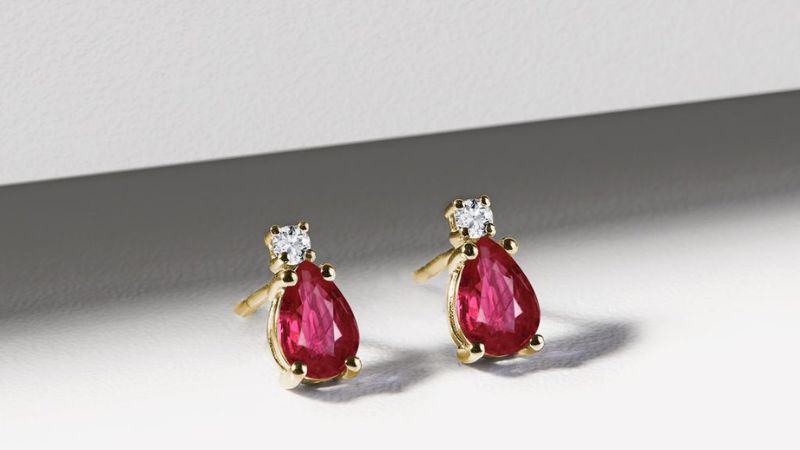 The process is simple and need not require in-depth expertise in jewelry designing. The information provided by the jeweler is enough to initiate building your own studs. The first step involves identifying a reputed jeweler who would help you to make the studs of the desired size, shape, setting and carat. Then, a sketch is needed for the studs which you would need to draw based upon the design you have in mind. Also, selection of the size, shape and carat of the individual gemstones used in the studs need to be planned ahead. This also helps to know the expected cost of the studs. Once the design is finalized with inputs from the jeweler who may suggest some variations and changes for a better appearance, the order for your birthday studs may be placed with the jeweler. In a couple of weeks, your dream ruby studs will be ready to be worn on the special day.
Make you birthday more memorable by designing and creating gemstone studs for yourself.