Engagement is an unforgettable event that marks the beginning of a new chapter in life and represents a big milestone after traveling the journey of life together with your significant other for a while. Such is the excitement and mood of the celebration that you want everything to be impeccable. And it is the engagement rings that capture the most limelight other than the couple itself. 
Ever since Princess Diana's engagement in 1981, sapphire engagement rings have been trending all around the world and the trend is far from over even today. While blue sapphire is what comes to mind when one thinks of a sapphire engagement ring, sapphire is found in almost all colors imaginable except red (because red corundum is called ruby).
The wide color palette of sapphire presents you with an astounding range of options for your engagement ring. A number of beautiful designs for a sapphire engagement ring are available at leading jewelry stores. But, one designed and crafted with your choice of sapphire would always remain special. 
Contrary to what is usually perceived, it is comparatively effortless to create a ring that speaks of your personality and represents your sense of aesthetics. With expertise and guidance from a jeweler, you would be able to make the dream ring become a reality. Therefore, if the special day is nearing and you are yet to find a sapphire engagement ring of your choice, it is suggested that you select loose sapphires and custom-design the ring. 
The entire process of sketching the ring design and hand-picking the best sapphires for the ring is a joyful experience that both of you may do together. This also ensures that the ring would be liked by both.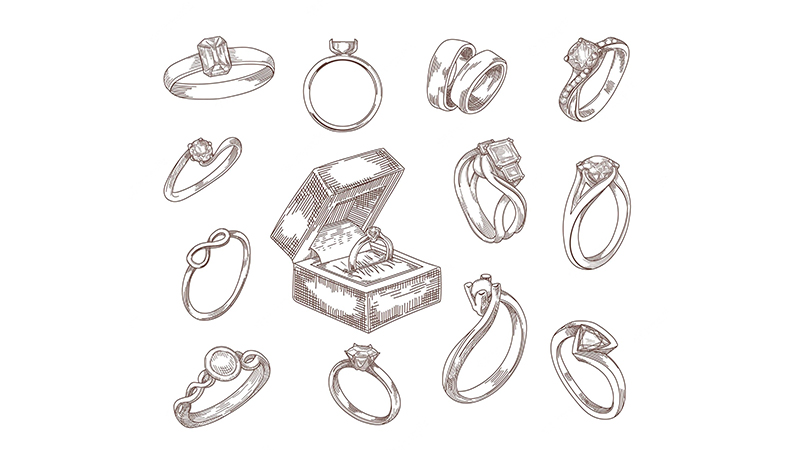 The first step is a creatively satisfying process wherein you need to sketch a beautiful ring design. If this is done in consultation with a jeweler then you know beforehand that such a design is possible to translate into reality rather than to face disappointment later. 
In order to get inspiration for your ring design you can do some research on the jewelry from different time periods including the contemporary one to ingeniously incorporate those elements in your design. You can also take a look at ring designs from different cultures if you want to delve a bit deeper into the subject.
One very important aspect of the design is the number of sapphire gemstones you want for your special sapphire engagement ring. If you have something like a sapphire cluster ring then the choice would be somewhat different from a solitaire or a two-stone ring etc. Also, with sapphires, you also have the tremendous opportunity to design your engagement ring with many colors in one. And if you are particularly fascinated by color-changing sapphires, then you have that option too.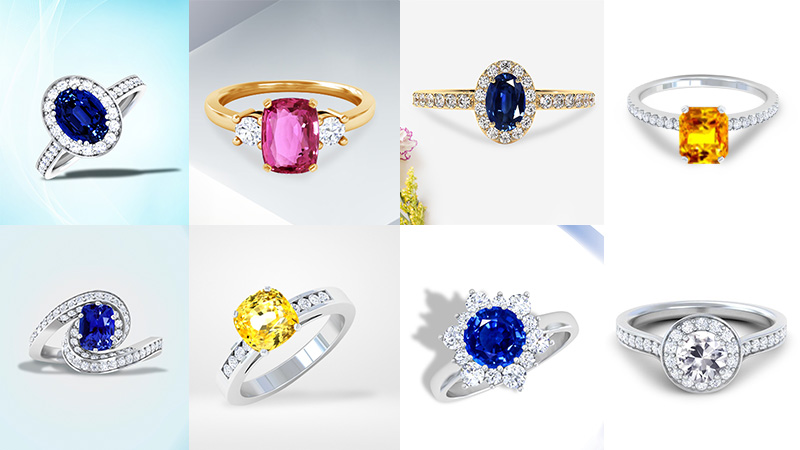 According to the design, the selection of loose sapphires is done with respect to their color, size, carat, enhancements, origin, and cost. Here we need to decide on the metal too, whether it would be a yellow gold or white gold or platinum. 
With all these choices, the jeweler will proceed to make your engagement ring and it might take about two weeks for the process to complete. Thus, with a little more effort one may custom-design a beautiful engagement ring for the special occasion.