The beauty of these red-rich gemstones is such that it sets even the simplest of jewel design into a gorgeous piece of jewelry. And, no matter what the shape or cut may be the rubies possess an inherent intense vibrancy that helps to accentuate a ring or a pendant or a bracelet. Perhaps this may be reason that most of us choose rubies over other colored gemstones.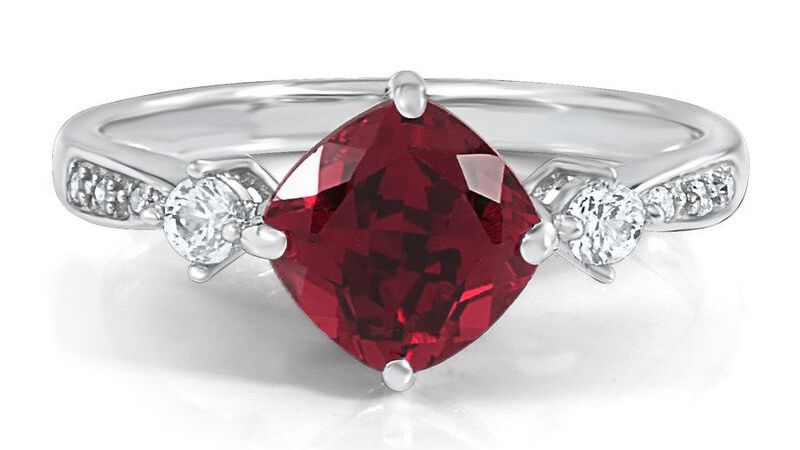 If you have been thinking of buying a ruby ring, you may consider the option of selecting individual ruby stones and making your own ruby ring or custom-designing one with a skilled jeweler. Since the centre stone is usually the most attractive part of a ring, you must carefully choose the ruby. Specifically, its size, shape, clarity, carat, color intensity, brilliance, enhancements and origin. But, for the ruby rings to be beautiful, perhaps you would give more attention to its size, shape and cut. Most buyers do.
Though as mentioned before any shape of ruby stone is impressive, it is worthwhile to know the available shapes and cuts in order to choose the most desired one. Some of the regular shapes that are quite popular and can be safely set in most of the ring designs are round, pear, oval, emerald and cushion. And, few special shapes that complement well with only few designs are: heart, marquise, cabochon, square, princess cut, trillion cut, straight baguette cut, tapered baguette cut, and any fancy cut.
Keeping these choices in view you may select one that you like and design a ruby ring around it for a special occasion in your life.