For a special occasion most probably you would try to complement your dress with a well-matched pair of studs, an elegant pendant and a ring. But, perhaps if you accessorize your favorite attire with a beautifully designed bracelet you may not need any other form of jewelry on you. Yes, a dazzling gemstone bracelet is an impressive blend of elegance and splendor. And, it alone beautifully carries off any kind of dress.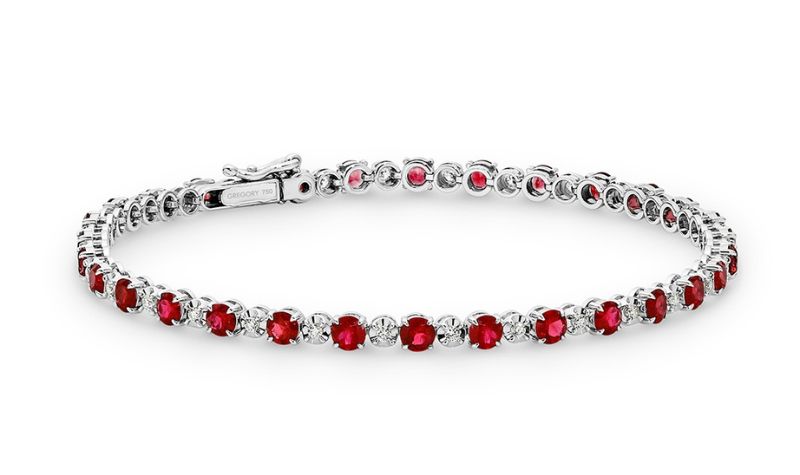 Among all the precious stones encrusted bracelets, a ruby bracelet has unmatched beauty for the simple reason that its intense red color embedded in yellow gold or white gold or platinum along with few small-sized diamonds makes an exquisite piece of jewel. Also, depending upon the occasion the design for the bracelet may be toned down or made splendid. The spacing among the rubies and diamonds, the choice of metal, the design of the link and the size of the gemstones influence the overall appeal of the bracelet.
A ruby bracelet may either be just bought off the shelf from leading jewelry stores or may be creatively designed and custom-made keeping in view your choices. Some gorgeous designs are: round prong set ruby bracelet, three prong ruby tennis bracelet, ruby s-link tennis bracelet, mili-grain ruby bracelet, ruby bezel set tennis bracelet, ruby oval diamond bracelet, ruby emerald cut bracelet, and three line four prong ruby and diamond bracelet.
Choose or design a fine ruby bracelet for the next special celebration in your life.